WHY APOLLO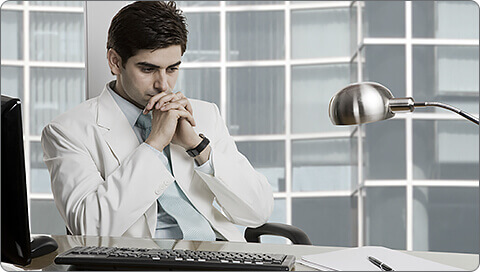 Over 30 years ago, Apollo Hospitals pioneered Health Checks in India and we continue to believe that Over the last 3 decades we have accumulated the experience of having conducted over 12 million Health Checks. We paved the way for other health care providers in our country. This experience combined with our diagnostic expertise and certified processes gives us the ability to pioneer the Apollo Personalised Health Check, the first of its kind, a check that is unique and tailored for each individual's health needs. With Apollo Personalised Health , we have made a paradigm shift in the manner in which Health Checks are delivered, by unpackaging the package!
The Apollo Preventive Health Check Advantage
Health screening program to suit the needs of an individual
With the Apollo Personalised Health Chek, your Health Check plan is designed for you.
Physical examinations and consultations by Doctors, referral to specialists as necessary
Apollo Health Checks are not just a battery of diagnostic tests; the detailed discussions with our Consultants form an integral part of the check-up.
Technologically advanced testing equipment and trained Technicians for reliable reports
Apollo Hospitals has always been on the forefront of bringing cutting edge medical technology to India and the laboratories are equipped with the latest and the most accurate equipment, to ensure accurate results. Apollo now takes technological advancement to the next level by introducing Genetic Testing as an integral part of preventive healthcare.
Continuum of Care: Effective implementation of follow up services
The Health Check-up is the beginning of your plan to manage your health. Apollo Hospitals offers comprehensive services to follow up the Health Check to help you lead a healthy and disease free life. The plan includes regular communication even after your Health Check ends at the medical facility.
Facility available across several locations in the country
With a network of 55 hospitals and 55 clinics, you can get the Apollo experience anywhere in the country!
Ease of access
You can book your appointment online through Apollo e-Doc or our call centre. What's more, all your test results are available online on our Personal Health Records portal, Apollo Prism.