Bariatric Surgery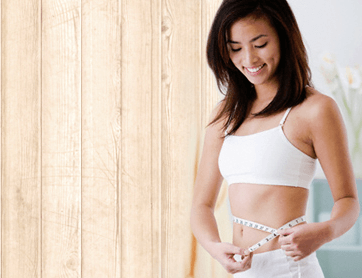 Apollo Bariatric Surgery Expertise
Our clinical outcomes, state of the art technology, medical expertise and huge success rates has made Apollo Hospitals, India one the best bariatric surgery hospitals in India.
Obesity is a condition where a person's Body Mass Index or BMI (calculated by dividing height by weight) is more than 30. It is becoming a global epidemic not only in developed nations but also in developing nations like India. Obesity is a huge issue in India too, with morbid obesity affecting 5% of the country's population.
The Apollo Centers of Excellence in Bariatric Surgery are one of the largest centres for Bariatric Surgery in India, performing all the different types of weight loss surgeries including revision surgeries with success rates comparable to international standards. Bariatric treatment in India at Apollo Hospitals has provided better outcomes and improved quality of life for hundreds of obese patients with the help of committed consultants, allied specialists and the best dieticians in India.
The additions of second generation Single Incision Laparoscopy surgeries and the latest Robotic surgical options have put The Apollo Bariatric Institutes right among the advanced Bariatric centers of the world, making it the most sought program for weight loss surgery in India and across the Globe
Obesity treatment at Apollo Hospitals is performed by some of the best bariatric surgeons in India . Bariatric Surgery Doctors in India adopt a variety of procedures for patients who have morbid obesity. Weight loss is achieved by reducing the size of the stomach with a gastric band or through removal of a portion of the stomach (sleeve gastrectomy or biliopancreatic diversion with duodenal switch) or by resecting and re-routing the small intestine to a small stomach pouch (gastric bypass surgery).
Highlights
Bariatric procedures including Gastric Band, Sleeve Gastrectomy, Gastric Bypass, Mini Gastric Bypass, Bilio-pancreatic diversion, and metabolic surgeries routinely done.
Minimal access techniques done, including Endoscopic surgery, Laparoscopy, Single incision surgery & robotic surgery for Bariatrics.
First weight loss hospital in India to introduce Robotic technique for Bariatrics
Apollo Hospitals India performed the World's first Single Incision Revision Bariatric Surgery and India's first Single Incision Gastric Bypass
Asia's first scarless endoscopic revision gastroplasty for failed bariatric surgery
Robotic bariatric surgery on Asia's heaviest patient weighing 348 kgs
Explore our Bariatric Surgery Features