Apollo Excellence

A Story of Clinical Excellence, Built on Strong Differentiation
At Apollo Hospitals, we have been providing domestic and international patients with high-quality, patient-focused medical care. We constantly look for ways to raise the bar on quality healthcare and safety for our patients. Apollo Hospital's Quality Steering Committee, made up of representatives from the hospitals' senior leadership, and leaders of the medical staff, set direction as a continuous process
Clinical Excellence. Tender Loving Care. Cutting Edge Technology. Clear Cost Benefit. Academic Excellence.
Clinical Excellence And Quality Healthcare Services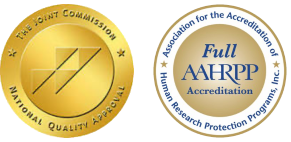 01. Quality and Patient Centricity
Focus on clinical excellence has led to 8 JCI accreditations within the group at Ahmedabad, Bengaluru, Chennai, Delhi, Hyderabad, Navi Mumbai, and Kolkata. For you, it translates to quality that ensures total protection, total care.
02. Centres of Excellence
Busiest solid organ transplant programme in the world since 2012
Best surgical team of the year awarded by BMU for robotic surgery in India
First ever reported surgical separation of pygopagus twin boys
Heart transplant in a 65 year-old patient
Joint replacement surgeries on patients aged over 100 years
03. International Benchmarking
Cleveland Clinic
Mayo Clinic
National Healthcare Safety Network
Massachusetts General Hospital
Agency for Healthcare Research and Quality (AHRQ) US
Columbia University Medical Center
US Census Bureau
National Kidney Foundation Disease Outcomes Quality Initiative