Apollo Gleneagles Cancer Hospital, Kolkata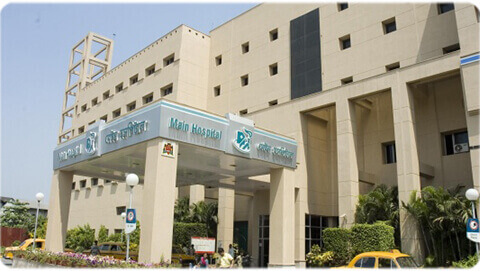 World class cancer treatment gets a new destination at Apollo Gleneagles Cancer Institute, (AGCH), Kolkata. With multidisciplinary approach, latest technologies and best expertise, this 100-bedded unit including a 50 bedded surgical unit in the main hospital is geared up to be ultimate destination of cancer care in Eastern India.
Apollo Gleneagles Cancer Institute houses the Novalis Tx with BrainLAB, the revolutionary technology in Radiation Therapy (RT), which comes with the advantage of maximizing tumor destruction while minimizing damage to normal tissues.
TREATMENTS
Integrated service of radiation, medical & surgical oncology
Knifeless Surgery of Brain by Radiosurgery, first time in Eastern India
Focussed care Bone Marrow Transplant Unit, Leukemia unit, Paediatric cancer unit, Women's cancer unit etc
TECHNOLOGY
Novalis TX and Brainlab
IGRT Therapy First time in Eastern India
IMRT Therapy
Brachytherapy by image 4D-CRT – First time in Eastern India
64 slice CT and Dual Head SPECT Gamma Camera
Clinac iX Linear Accelerator
SERVICES
100 Beds
50 Surgical Beds
Dedicated Chemotherapy day care
Rehabilitation and Support Services
Quick Book