Milestones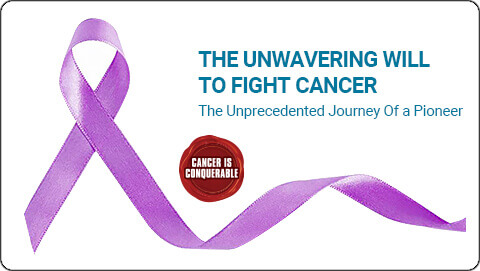 Our National Achievements
First hospital group in South-East Asia to introduce the 64 Slice PET-CT Scan.
First hospital to introduce PET MRI.
First hospital in India to introduce CyberKnife.
First hospital group in India to have all the latest Radiotherapy Linacs like NovalisTx and TrueBeam.
First hospital in India to launch Proton Therapy.
Over 100,000 IMRT Radiotherapy Sessions.
Demonstrated excellence in Over 500,000 Linac Radiotherapy Sessions.
Over 1,000,000 Chemo Sessions.
First hospital in India to have Robotic Onco Surgery
Over 700,000 Inpatients.
Over 2,500,000 Outpatients.
Over 120 referral destinations.
Over 750 beds dedicated to Oncology.
Over 125 Oncology specialists across Apollo Group.
Over 1500 nursing staff dedicated to Oncology.
Over 1500 Bone Marrow Transplants performed.
Over 200 Onco Robotic Surgeries.
Over 100,000 Onco Surgeries at success rates comparable to the best in the world.
Over 1300 CyberKnife Robotic Radio Surgery cases.
Our Regional Achievements
CHENNAI
First Oncology Hospital in India and First Hospital in Chennai city to be accredited by NABH.
First Hospital in South Asia to have Cyberknife Robotic Radio Surgery system.
BENGALURU
Over 50,000 successful LINAC treatments since inception.
True Beam Stx Facility with new Aria 11 software an advanced Radio Surgery system.
HYDERABAD
2436 IMRT conducted highest in the country.
Largest number of eye tumours treats in the country.
MADURAI
Started IGRT/IMRT as the first centre in South Tamil Nadu with the state-of-the-art Linear Accelerator in 2009.
Conducted Central Segmental Pancreatectomy, done in very few centres around the world in 2013.
KOLKATA
First Hospital in Eastern India to introduce a da Vinci Robot 2011.
Treated over 15,00 Chemotherapy patients, 30 Bone Marrow Transplants and over 2,000 Onco Surgeries in the past 3 years.
DELHI
First Hospital in North India to install NovalisTx, RapidArc.
First Hospital in South Asia to install PET Suite with integrated simultaneous Scanning PET-MR and high speed 128 Slice PET-CT.
AHMEDABAD
First Corporate Hospital in Gujarat to conduct Autologous Stem Cell Transplant fir Acute Myeloid Leukaemia.
Performed over 5,000 Radiation and 6,000 Chemotherapy treatments since 2009.
BHUBANESHWAR
First Cancer Centre in Odisha equipped with TrueBeam STx technology.
Largest Corporate Hospital in Odisha offering world class diagnostic, medical and surgical facilities.
Hospital with level 3 NICU equipped with advance ventilators.
BILASPUR
Comprehensive Cancer Care unit with state-of-the-art Liner Accelerator Radiotherapy machine.
Over 2,503 Onco Surgery and 19 successful Renal Transplants since inception.