Apollo Hospitals Group has signed an agreement with Jana Small Finance Bank for extending healthcare benefits to their senior citizen card holders
Posted by Apollo Hospitals | 10 Sep, 2019
Apollo Hospitals Group has signed an agreement with Jana Small Finance Bank for their card holders, to avail discount at Apollo Hospitals. For redemption, the cardholders will bring laminated card to Apollo Hospitals (other offline offers are mentioned on the card).
Procedure to avail the offer:
The senior citizen card holder will simply show the card with coupon code to establish eligibility for the offer.
Then she/he will make payment with the Jana Bank card to avail the benefits.
Offer details:
10% off on Radiology tests.
10% off on In-patient billings (room charges only).
15% off on Health check-up packages.
Valid till June 30, 2020
For more details
visit: https://www.janabank.poshvine.com/offers/seniorsavingsplus/apollo-hospitals-5014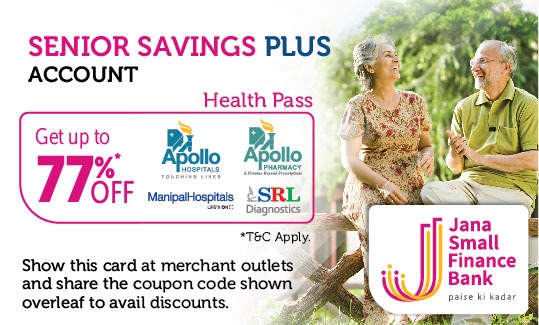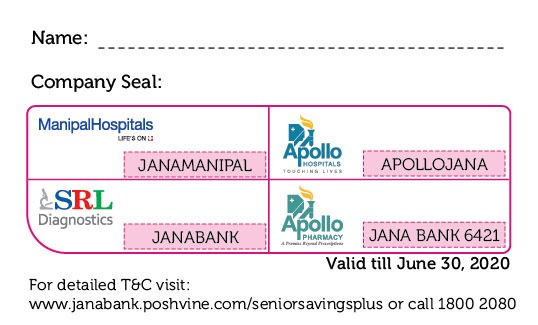 Posted by:
Apollo Hospitals
10 Sep, 2019
Get the best of health related stories delivered to your inbox.
Apollo Education UK (AEUK) is launching the Apollo International Clinical Fellowship Programme (ICFP), 2022 as a part...
Date: 04 Jul,2022
Apollo Proton Cancer Centre, Chennai, and the Thoothukudi District administration joined hands to launch 'Screen to W...
Date: 06 Jun,2022
"My dear friend, life is not about waiting for the storm to pass. It's about dancing in the rain. Likewise, you bounc...
Date: 16 May,2022