School students send inspiring letters with messages of support to cancer warriors treated at Apollo Proton Cancer Centre.
Posted by Apollo Hospitals | 04 May, 2022
"My dear friend, life is not about waiting for the storm to pass. It's about dancing in the rain. Likewise, you bounce back with that energy to fight for anything come what may." This was one of the 100 letters written by students of Vidya Mandir Senior Secondary School, Mylapore, Chennai, to cancer patients who are getting treated at the Apollo Proton Cancer Centre (APCC). On receiving the letter from one of the students, 55-year-old Mr. S. Nambiar's eyes welled up with tears of joy. He said, "This is a very kind gesture and it brought back many old memories."
APCC in collaboration with Vidya Mandir Senior Secondary School, Mylapore, has launched a unique initiative called 'The Warriors' Smile' wherein students write encouraging and affectionate letters to patients undergoing cancer treatment. The activity will be organised every month in line with Apollo Cancer Centres' initiative of 'Tender Loving Care'.
Commenting on the initiative, Mr. Harshad Reddy, Director – Operations, Group Oncology & International, Apollo Cancer Centres, said, "Apollo has always been synonymous with the best-in-class treatment and defined the level of excellence in every initiative. From creating awareness among the masses about cancer, bringing cancer conversations to the forefront, and prioritizing patients at every step of the treatment, Apollo has created a world of its own built on the foundation of Tender Loving Care. I take pride in this initiative and the positive impact it is destined to create on patients today and tomorrow."
Read more about The Warriors' Smile, an initiative launched by Apollo Proton Cancer Centre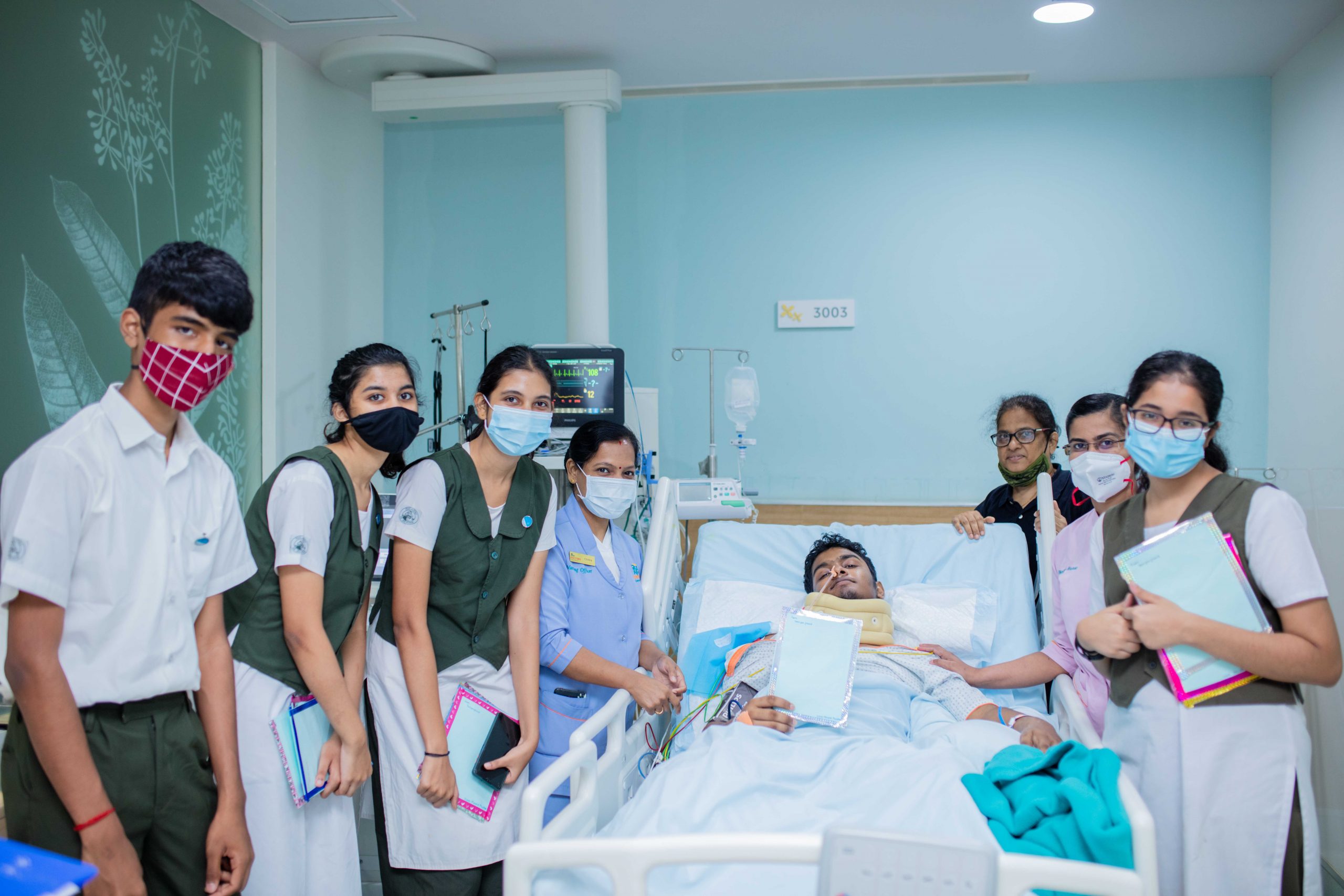 Posted by:
Apollo Hospitals
04 May, 2022
Get the best of health related stories delivered to your inbox.
Apollo Children's Hospital has launched the Apollo Paediatric Psychiatry Liaison & Education department (APPLE), Indi...
Date: 16 Nov,2022
Apollo Hospitals has launched a Vertigo and Balance Disorder Clinic in Hyderabad, pioneering the growth of vertigo tr...
Date: 14 Nov,2022
To raise awareness about breast cancer, Apollo Proton Cancer Centre had launched a Pan-India initiative 'Drive Away B...
Date: 02 Nov,2022