South Asia's 1st Proton Therapy – Coming Soon at Apollo Hospitals!
Posted by Apollo Hospitals | 08 Apr,2015
Proton therapy will provide Apollo's team of Oncologists another critical tool in the fight against Cancer.
What is Proton Therapy?
Proton therapy is an advanced form of radiation therapy that uses beams of high-energy protons rather than traditional X-rays to irradiate a tumor. The protons are precisely aimed at cancerous cells, attack their DNA and induce their destruction.
While X-rays tend to also affect surrounding healthy tissues, protons deposit most of their energy at a precise and measurable location that can be calibrated. This phenomenon is called the Bragg peak and allows to significantly reduce the negative effects usually affecting healthy tissues. With this inherent characteristic of protons, it is thus possible to control the radiation dose, to delimit the irradiated region and to identify and treat the tumor with unmatched precision, efficiency and safety.
Clinical advantages of Proton Therapy
Due to the unique properties of protons, Proton therapy allows the treatment of tumors with unmatched accuracy, security and efficiency. The administered dose is focused on the tumor and spares healthy surrounding tissues, thereby reducing side effects such as radiation-induced cancers.
Due to their intrinsic physical properties, X-rays used in traditional radiation therapy can damage healthy tissue. They indeed have the particularity to pass through biological matter and tissues, leaving a large dose of radiation before and behind the tumor. Protons, on the other hand, are stopped at a certain point and deposit most of their energy at a precise and controllable depth in the patient's body.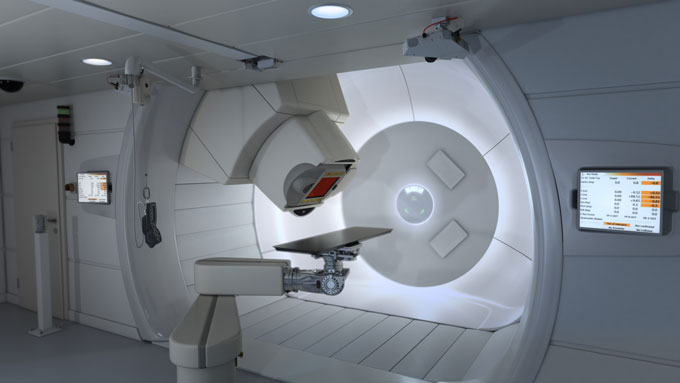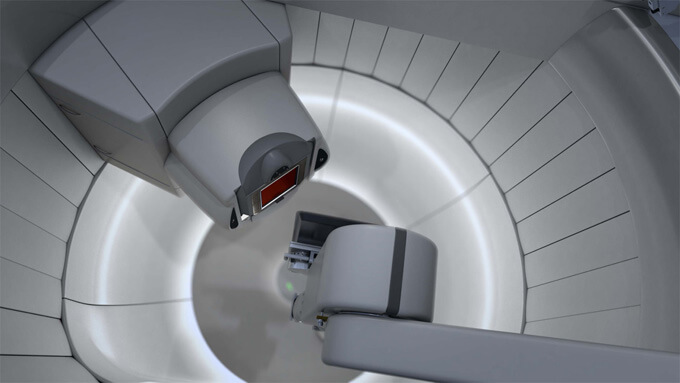 Posted by:
Apollo Hospitals
08 Apr,2015
Get the best of health related stories delivered to your inbox.
Apollo Hospitals Group has released its annual Health of the Nation report that deep dives into the prevalence and gr...
Date: 07 Apr,2023
The Indian Institute of Technology (IIT) Kanpur and Apollo Hospitals have announced the signing of a MoU for collabor...
Date: 12 Jan,2023
Apollo Hospitals Group has launched its indigenously developed automated, rapid-response patient monitoring system. T...
Date: 02 Nov,2022