Keralite girl's rare Heart and Lung Transplantsurgery successfully performed at Apollo Hospital, Chennai
Posted by Apollo Hospitals | 24 Aug,2015
Ambili was suffering from a rare disease where her lungs become dysfunctional as the good and bad blood get mixed through a hole in the upper compartment of her heart.
The 11-hour long surgery wasled by Senior Consultants and Cardiothoracic and Transplant surgeons, Dr Paul Ramesh Thangaraj, Dr Sunder T and Dr Madhan Kumar, of Apollo Hospitals Chennai. On Wednesday 12th August, relatives of a brain-dead person came forward to donate his organs to Ambili.
Ambili is recovering well and will soon resume her day to day activities.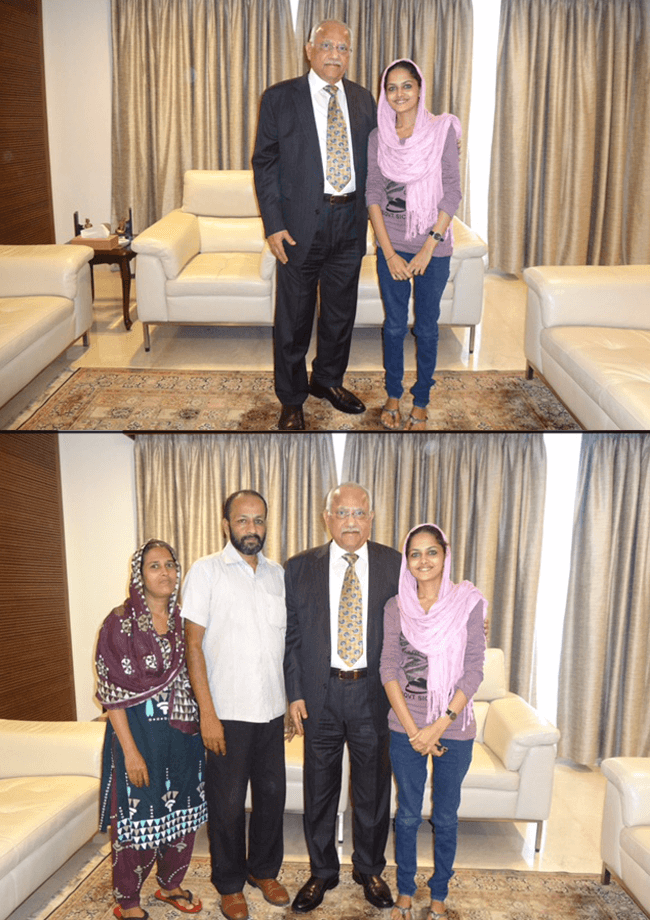 Posted by:
Apollo Hospitals
24 Aug,2015
Get the best of health related stories delivered to your inbox.
Apollo Hospitals, Chennai completes India's first true robotic bariatric surgery on a 50-year-old woman from Banglade...
Date: 21 Sep,2021
Apollomedics Super Specialty Hospital, Lucknow has performed its second Living Donor Transplant surgery. A 45-year-ol...
Date: 15 Sep,2021
Apollo Hospitals Bangalore has announced the successful completion of 100 robotics cardiac surgeries at its dedicated...
Date: 09 Sep,2021