India's first Robot-Assisted Cardiac Surgery was successfully performed at Apollo Hospitals, Chennai on a 93-year-old patient.
Posted by Apollo Hospitals | 13 Apr,2022
Apollo Hospitals, Chennai has successfully performed robotic cardiac surgery on the oldest patient in India at its dedicated Robot-Assisted Cardiac Surgery Unit in Greams Road. Dr. MM. Yusuf and his team has created a milestone by performing the Robotic Assisted Minimally Invasive Coronary Artery Bypass Graft (CABG) on a 93-year-old patient. The team has performed complex robotic-assisted minimally invasive cardiac surgery on patients above 70 years of age.
Ms. Suneeta Reddy, Managing Director, Apollo Hospitals Group, said, "Our mission has always been to introduce the latest medical technology to India for the benefit of our patients. We want more people to be able to take advantage of our hospital's cutting-edge surgical and medical treatment. At Apollo Hospitals, we put the patient first in all we do and deliver world-class treatment that is both accessible and affordable. We are convinced that such medical discoveries will alter the lives of many more individuals who are unable to undergo traditional heart surgery."
Robotic Assisted CABG is the least invasive method of minimally invasive cardiac surgery. Blood loss and pain are negligible. Hospital stay is very short and recovery is extremely quick. This procedure is suitable to treat many patients with single and multi-vessel vessel coronary artery disease. Patients can return back to normal activity within two weeks.
Read more about India's first Robot-Assisted Cardiac Surgery performed at Apollo Hospitals, Chennai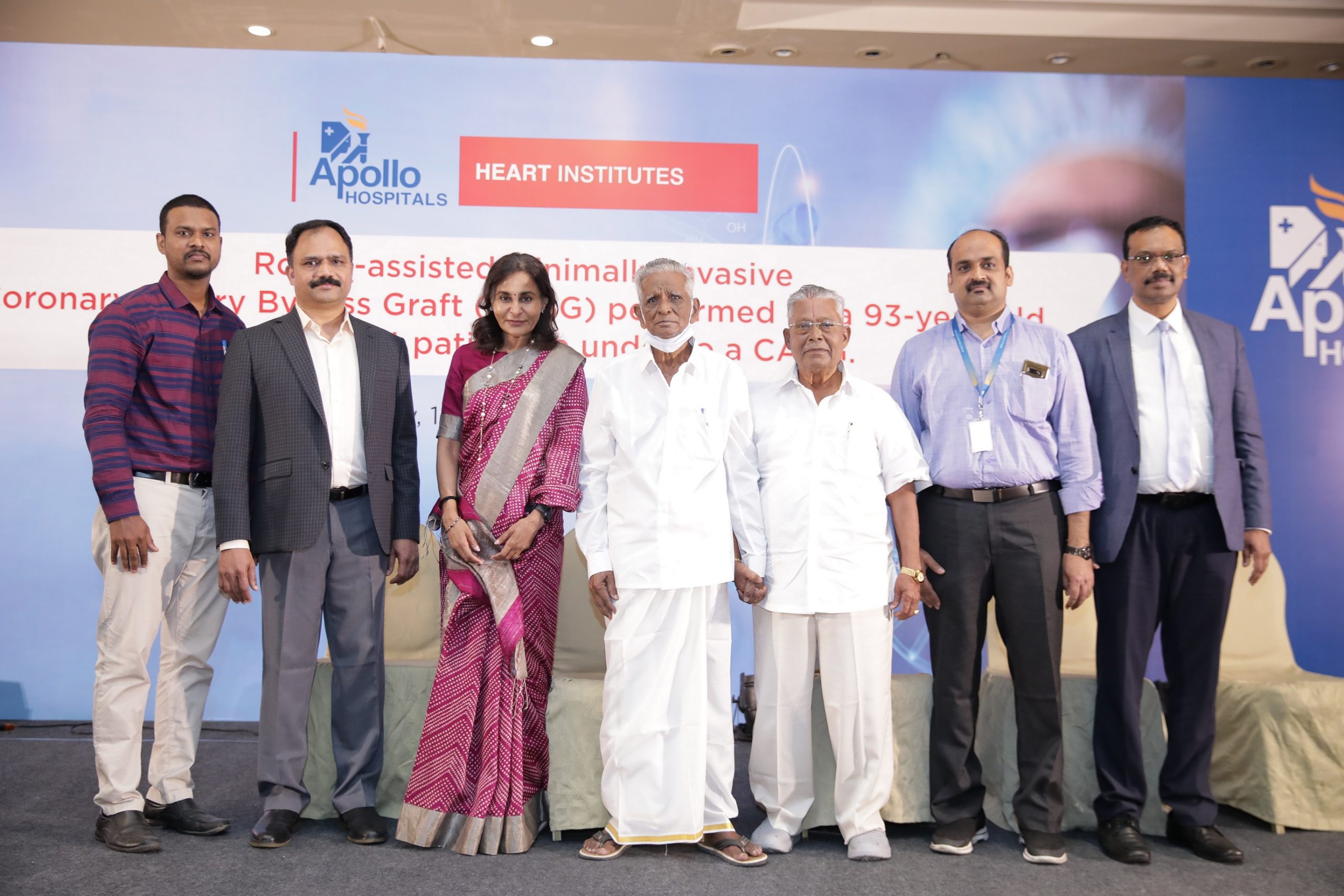 Posted by:
Apollo Hospitals
13 Apr,2022
Get the best of health related stories delivered to your inbox.
Apollo Hospitals, Navi Mumbai, a leading tertiary care hospital, successfully performed a laminectomy with removal of...
Date: 30 Jun,2022
A rare case of congenital heart disease, 3-month-old Baby Priyansh was successfully operated at Indraprastha Apollo H...
Date: 21 Jun,2022
In a rare feat, the Surgical Transplant team at Apollo BGS Hospitals, Mysuru performed a Pediatric Liver Transplantat...
Date: 21 Jun,2022