First Apollo insulin pump clinic opened in Chennai!
Posted by Apollo Hospitals | 12 Sep,2013
With the launch of the clinic, Apollo Hospitals will counsel adult patients with diabetes regarding the pros and cons of using an Insulin Pump (CSII). They will also prescribe insulin pumps on a trial basis so that patients can try them before making a final decision.
An insulin pump is a small device that is worn externally and can be discreetly clipped to your belt, slipped into a pocket, or hidden under your clothes. It delivers precise doses of rapid-acting insulin to closely match your body's needs. An insulin pump is a different method of insulin delivery for people with diabetes and can replace the conventional multiple insulin injection regimen.
The pump also allows the patient to give insulin "on demand" when they eat. The advantage of using a pump to deliver insulin is that doses may be finely titrated.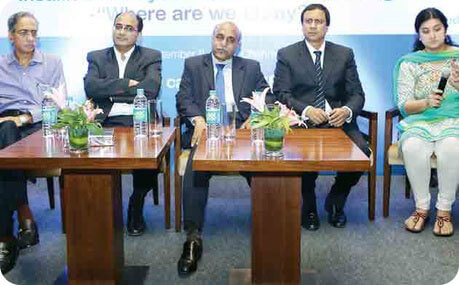 Posted by:
Apollo Hospitals
12 Sep,2013
Get the best of health related stories delivered to your inbox.
Committed to continuous investment in the most advanced technologies in cancer care, Apollo Cancer Centres in associa...
Date: 30 Jun,2022
Apollo Hospitals joins hands with Imperial Hospital Ltd. (IHL) to strengthen its presence in Bangladesh and to enable...
Date: 23 Jun,2022
The Hon'ble Chief Minister of Odisha, Shri Naveen Patnaik has inaugurated the Apollo Cancer Centre (ACC) in the State...
Date: 11 Apr,2022