Avail discounts on Diagnostics and Health Checks with ICICI Bank Debit Card
Posted by Apollo Hospitals | 30 Jun,2015
What are the discounts?
1. Apollo Hospitals: Get 15% off on diagnostics and health checks
2. Apollo Clinics: Get 10% off on diagnostics and health checks
3. Apollo Pharmacy: Get 12% off on private label products, 7% off on medicines except DPCO (Drug Price Control Order) medicines and 3% off on FMCG (Fast Moving Consumer Goods) products
4. Apollo Cradle: Get 30% off on Ante/ Post Natal Classes, 20% off on ultrasound and 10% off on OPD
5. Apollo Spectra: Get 10% off on diagnostics and health checks
6. Apollo Sugar:
i. 1st Diabetologist or Dietician Complimentary Consultation
ii. 20% discount on Sugar 1/ Sugar 90/ Sugar 360 packages
iii. Apollo Sugar Coach @ Rs. 999 (Special Price)
Eligibility Criteria: This feature is available to all resident customers with Savings Bank Account.
How to avail this service: Use your ICICI Bank Debit Card at the time of billing to avail these discounts.
For any queries, please call Apollo Lifeline at 18605001066
Click here to know more: http://www.icicibank.com/Personal-Banking/account-deposit/savings-account/apollo-group-discounts.page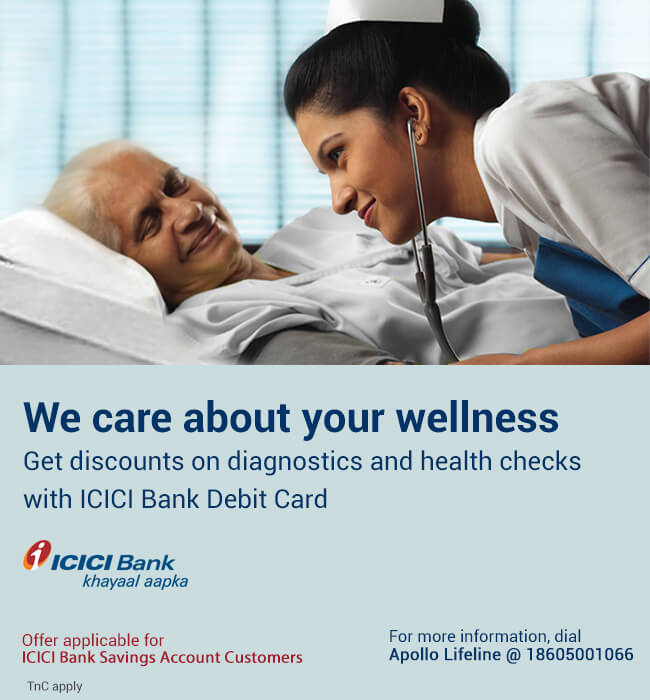 Posted by:
Apollo Hospitals
30 Jun,2015
Get the best of health related stories delivered to your inbox.
Apollo Hospitals has launched an Institute of Hernia Surgery and Abdominal Wall Reconstruction at Chennai which is a ...
Date: 01 Sep,2021
Apollo Proton Cancer Centre (APCC) has launched India's first video newsletter - PRONEWS. Aimed at reaching readers w...
Date: 19 Aug,2021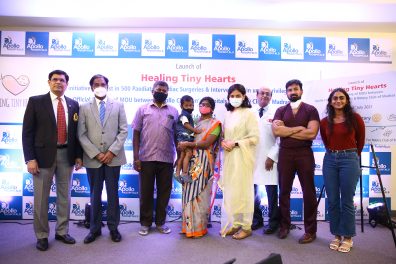 The Department of Pediatric Cardiology and Pediatric Cardiac Surgery of Apollo Children's Hospital, Chennai has partn...
Date: 07 Jul,2021