Apollo Multispeciality Hospitals, Kolkata successfully treated a rare congenital heart condition of a 35-year-old patient.
Posted by Apollo Hospitals | 19 Apr,2022
35-year-old Mr. Santanu from Howrah started having uncontrollable high blood pressure for which he went for a checkup. Investigations revealed that he had a bicuspid (two leaflet) valve instead of a tricuspid (three leaflet) valve. All human beings have tricuspid aortic valve in the heart. Apart from that, the CT angiography of his aorta revealed coarctation (congenital narrowing) of aorta. Due to the complexity of the procedure, many hospitals refused to operate on him. He then came to Apollo Multispecialty Hospitals, Kolkata.
He was prepared for the endovascular stenting procedure for the coarctation of aorta by the team of doctors including Dr Bikash Majumdar, Dr Aftab Khan, Dr Tamasish Mukherjee and Dr Yaman Kalita. The aorta is the largest artery in the body, which moves oxygen-rich blood from the heart to the rest of the body. Aortic Coarctation or narrowing of the aorta forces the heart to pump harder to move blood through the aorta.
Dr Bikash Majumdar said, "This congenital condition, Coarctation of Aorta, is as rare as 4 in 10,000 live births. Out of all congenital heart problems, only 6% have this issue. And normally it is detected in childhood (within teenage years) when the treatment is much easier and the prime symptom is high Blood Pressure in childhood."
Dr Aftab Khan said, "The possibility of aortic rupture is high when patients with Coarctation of Aorta are treated post childhood. In Mr. Santanu's case, a Chetham Platinum aortic stent was placed after balloon dilation and to handle the complexity, a normal stent of 60 mm had to be hand mounted to cover the 49 mm length of narrowing. The balloon helped in widening the narrow aorta, making the width normal for blood flow. The case posed difficulty in stent expansion as well as chances of stent migration was also very high due to the age of the patient."
Mr. Santanu was operated in February 2022 post which he is leading a normal life. If he was not treated, his condition could have been fatal with chances of stroke and long-term cardiac complications due to high blood pressure. This procedure was performed in the Cath lab through the right femoral artery route (right groin route).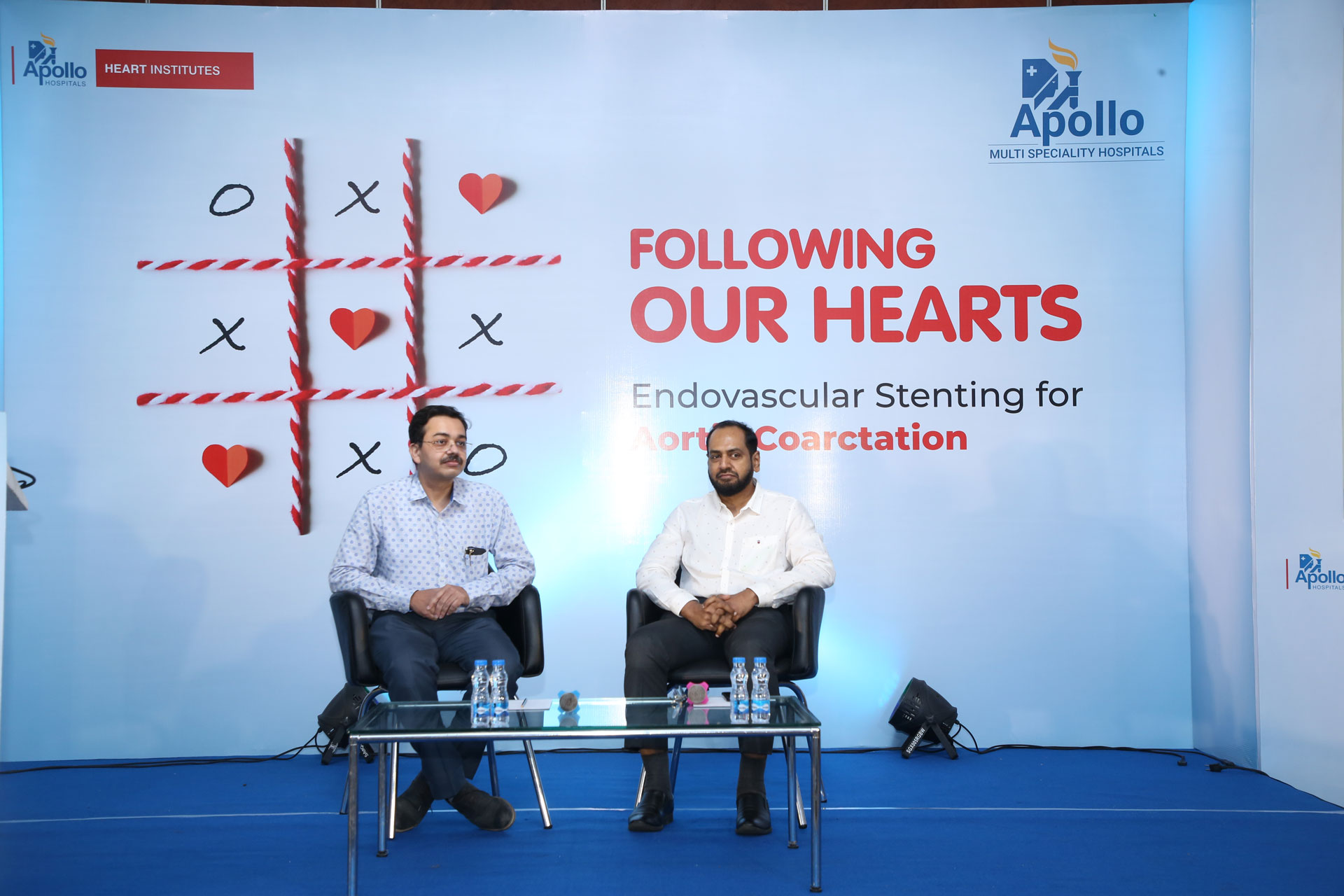 Posted by:
Apollo Hospitals
19 Apr,2022
Get the best of health related stories delivered to your inbox.
Adding another feather to its cap, Apollo Hospitals, Seshadripuram, Bangalore brings in India's very first prostate c...
Date: 23 Jan,2023
Mr. Vinod K Patel and Mr. Md Mansoor underwent successful liver transplants at Apollomedics Hospital Lucknow. Relativ...
Date: 23 Jan,2023
In a rare case of esophageal diverticulum, a 59-year-old man from Yangon, Myanmar underwent a successful robot assist...
Date: 12 Jan,2023