Apollo Hospitals showcases its innovations at the World Innovation Summit for Health – 2015!
Posted by Apollo Hospitals | 24 Feb,2015
The World innovation Summit for Health (WISH), a global initiative of Qatar Foundation for Education, Science and Community Development, is a melting pot of Ministers, experts, policymakers and academics all dedicated to overcome the growing health threats of today.
At the summit, Apollo Hospitals showcased its eACCESS initiative, which aims to make critical care specialists available round the clock in order to provide high quality care to patients in the ICU. The state-of-the-art hardware and software products enable clinicians to connect to and monitor multiple ICUs from a central location. The central command center acts as a hub and the peripheral ICUs as spokes. Clinical data from equipment connected to patients in the peripheral ICUs is displayed as a "dashboard", enabling continuous monitoring of vital data and laboratory values alongside the patient's electronic medical record. This initiative will benefit hospitals that face challenges managing ICU patient.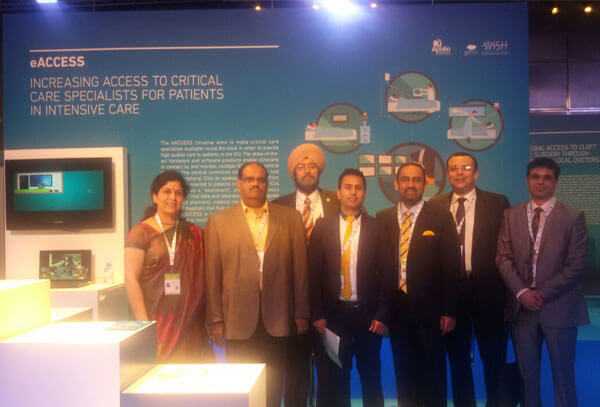 Posted by:
Apollo Hospitals
24 Feb,2015
Get the best of health related stories delivered to your inbox.
Management of Aortic Aneurysm & Dissection Surgery Conclave 2022 was organized by Apollo Hospitals in Chennai. The co...
Date: 02 Nov,2022
Apollo Proton Cancer Centre (APCC) conducted its 2nd Apollo Annual Proton Practicum from May 20-22, 2022. Over 700 pa...
Date: 04 Jun,2022
Apollo Cancer Centres proudly launched the "The Power to fight Breast Cancer is in Your Hands" campaign, which ill...
Date: 02 Apr,2021