Apollo Hospitals, Navi Mumbai successfully organised an awareness program in association with Navi Mumbai Traffic Police during the Road Safety Week 2017
Posted by Apollo Hospitals | 24 Jan,2017
The Road Safety Week 2017 between 9th January and 23rd January 2017 was inaugurated by Navi Mumbai Police Commissioner, Shri Hemant Nagrale with a walkathon from Vashi to Navi Mumbai sea shore. Policemen, eminent personalities and students participated in the walkathon, making it a great success.
Gracing the event Dr. Nitin Jagasia, Head Emergency Medical Services, Apollo Hospitals, Navi Mumbai demonstrated the state-of-the-art ambulance services and its facilities to Shri Hemant Nagrale. Awareness Workshops were also organised during the week. Auto rickshaw drivers and bus drivers were trained on road safety and emergency management by Dr. Nitin Jagasia. School and college students were also imparted training on road safety during the entire period.
Children and adults were exposed to the first aid demonstration by paramedic staff and facilities available in the ambulance, at Happy Streets on Palm Beach road. An appeal was made to everyone, to ensure that medical emergencies are managed appropriately and 1066 is called in for help immediately.
To showcase the significance of Organ Donation, an Organ Donation Awareness Walk was also organised. Professor Darius Mirza, Consultant, Hepato-Pancreato-Biliary & Transplant Surgeon and Dr. Amit Langote, Consultant, Nephrologist from Apollo Hospitals, Navi Mumbai explained the importance of Organ Donation and requested all to be an Organ Donor.
During the closing ceremony, Dr. Narendra Trivedi, CEO Apollo Hospitals, Navi Mumbai handed over a state-of-the-art Apollo Hospitals Ambulance to Shri Hemant Nagrale, Commissioner of Police Navi Mumbai and Mr. Nitin Pawar, Deputy-Commissioner of Traffic Police. The dedicated ambulance will help the policemen to rush the accident victims to near-by hospitals during the Golden Hour and to get the emergency treatment on priority. The ceremony also witnessed the presence of Bollywood actor Mr. Boman Irani, who saw the advanced ambulance-1066 and appreciated Apollo Hospitals, Navi Mumbai for the same. Mr. Nitin Pawar, Deputy-Commissioner of Traffic Police thanked Apollo Hospitals for supporting the Road Safety Week and making it a huge success.
In its endeavour to create awareness and encourage prevention, Apollo Hospitals, Navi Mumbai is giving free health screening for Navi Mumbai Policemen. Similar free health screenings are also provided to auto rickshaw drivers and bus drivers of Navi Mumbai.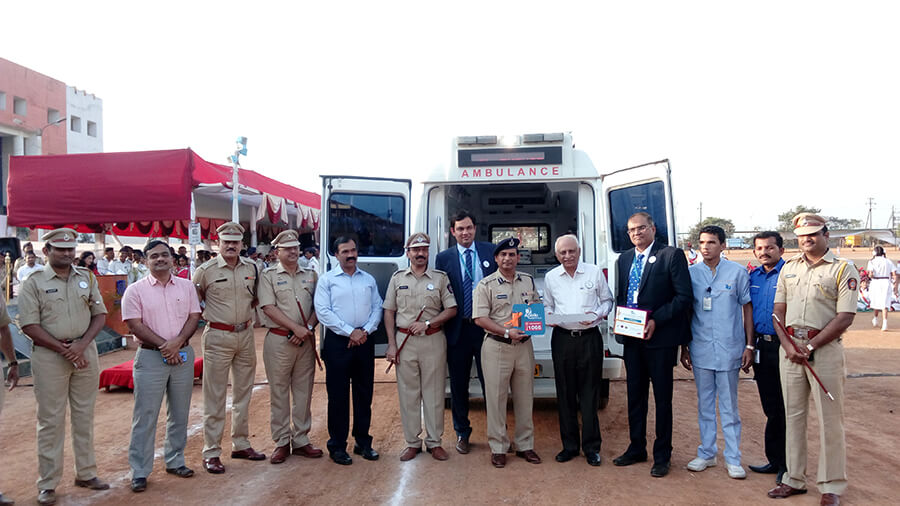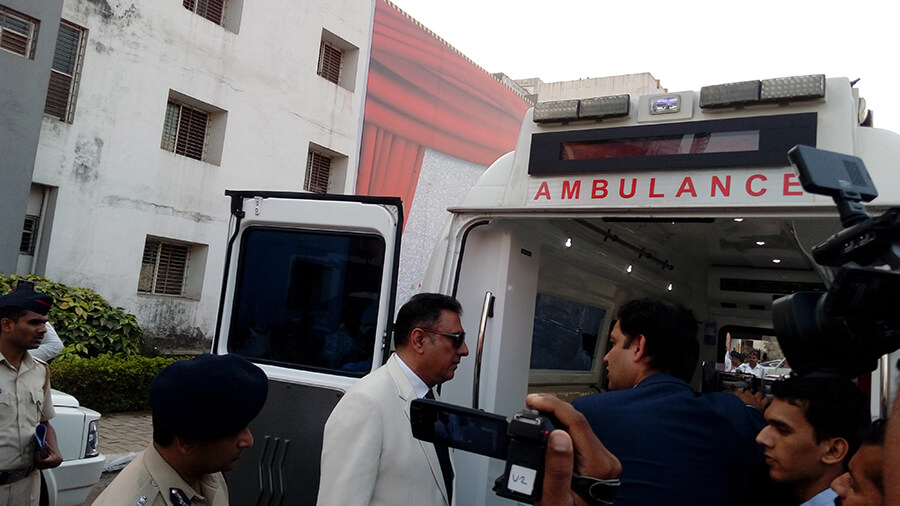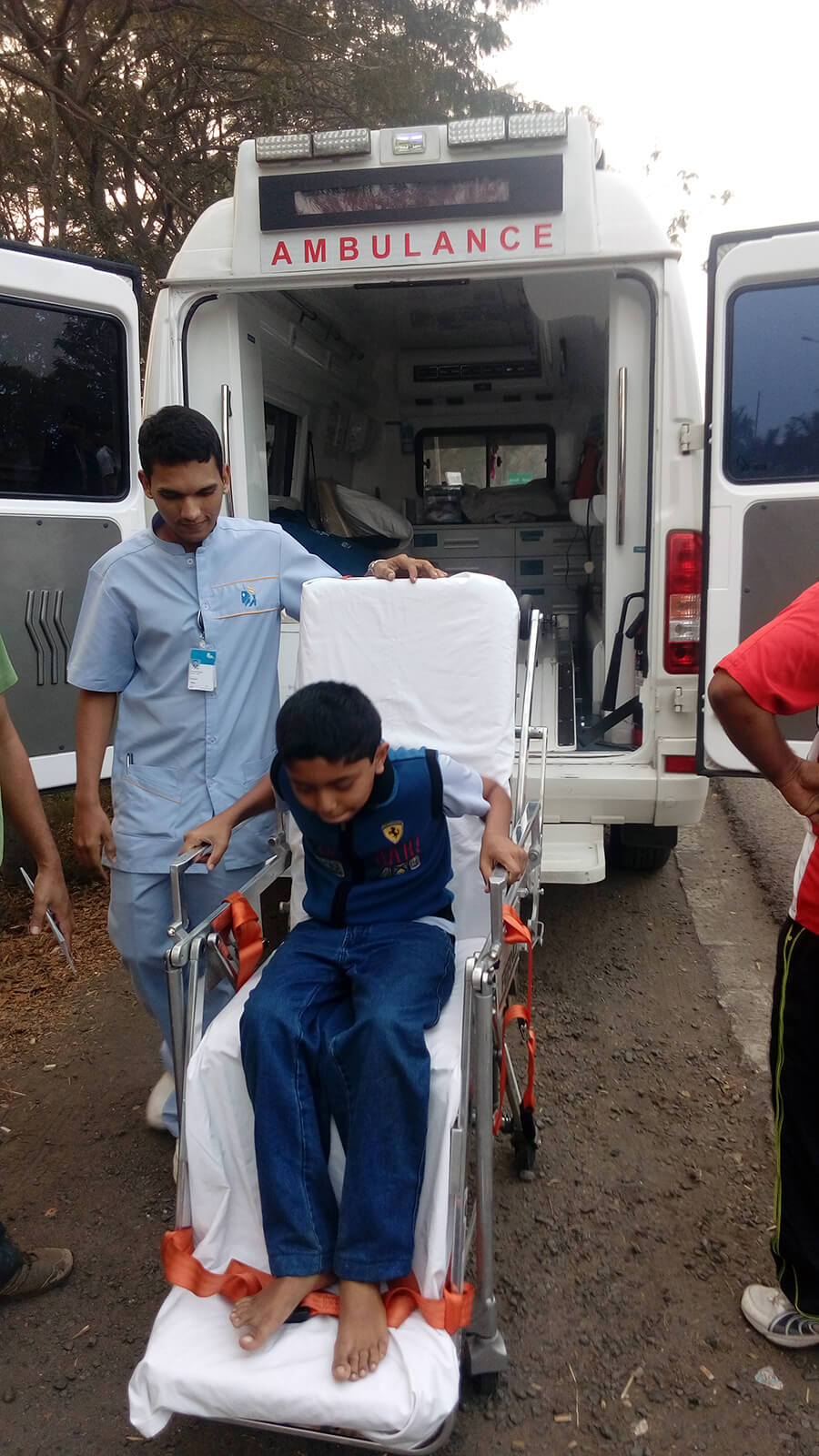 Posted by:
Apollo Hospitals
24 Jan,2017
Get the best of health related stories delivered to your inbox.
Management of Aortic Aneurysm & Dissection Surgery Conclave 2022 was organized by Apollo Hospitals in Chennai. The co...
Date: 02 Nov,2022
Apollo Proton Cancer Centre (APCC) conducted its 2nd Apollo Annual Proton Practicum from May 20-22, 2022. Over 700 pa...
Date: 04 Jun,2022
Apollo Cancer Centres proudly launched the "The Power to fight Breast Cancer is in Your Hands" campaign, which ill...
Date: 02 Apr,2021