Apollo Hospitals, Kakinada launches the Neuro Navigation system, a first-of-its-kind in the coastal districts of Andhra Pradesh, for better patient care
Posted by Apollo Hospitals | 01 Jan,2019
A first-of-its-kind in the coastal districts of Andhra Pradesh, Neuro Navigation system was inaugurated by City Mayor Ms. Sunkara Pavani at Apollo Hospitals, Kakinada. The Mayor complimented Apollo Hospitals' management for equipping the hospital with the most advanced computer aided navigation system, which helps in conducting brain tumor removals and spinal surgeries with more accurate and minimally invasive techniques. Rural MLA Ms. Pilli Anantha Lakshmi Satyanarayana Murty, inaugurated the new Neuro operation theatre.
Dr. Chatterjee, Medical Superintendent, said that Apollo Hospitals management was always in the forefront in equipping the hospital with advanced technological systems for extending better medical care to the patients.
Dr M V Kiran Kumar, Chief – Neuro Surgery said "Neuro navigation will help in achieving optimal accuracy, minimal incision, lower trauma and quicker recovery of patients." He further added that the patients after brain tumour surgery can be discharged almost the next day.
Chief Administrator of Apollo Hospitals, Kakinada Mr. Ramana mentioned "The Navigation technology aids the surgeons at every point to stay aligned with the surgical goals in a highly complex anatomical field." He also said that the equipment is a boon to patients.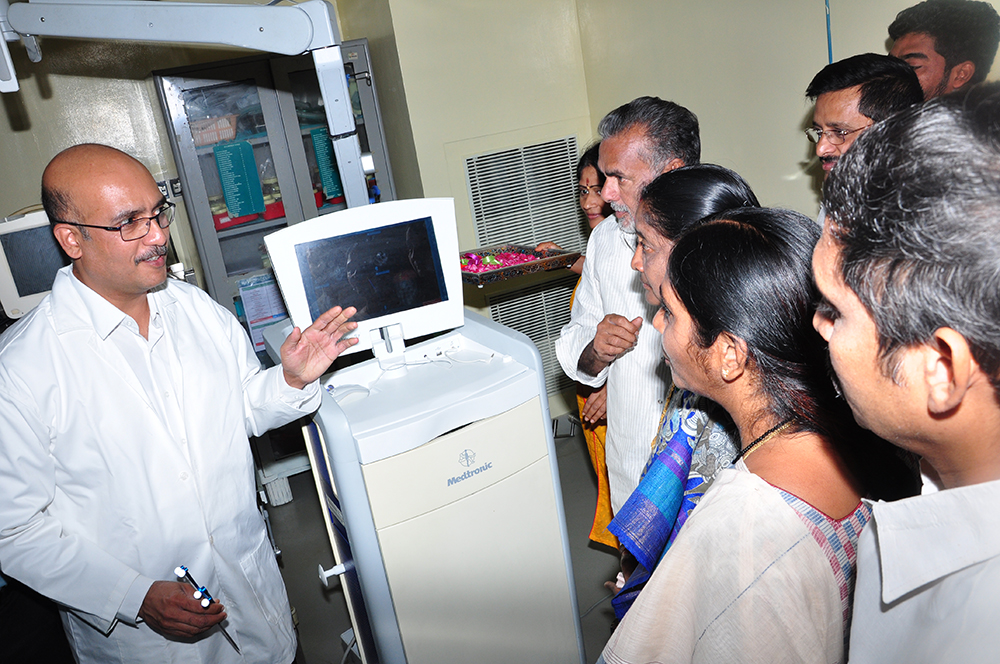 Posted by:
Apollo Hospitals
01 Jan,2019
Get the best of health related stories delivered to your inbox.
Apollo Multispeciality Hospitals Limited, which is a 100% subsidiary of Apollo Hospitals Enterprise Ltd. has acquired...
Date: 28 Sep,2023
Apollo Hospitals has launched India's first Comprehensive Connected Care programme; powered by Apollo's Connected Car...
Date: 06 Sep,2023
Apollo Hospitals has expanded partnership with Google Cloud to put healthcare in the hands of every Indian with Apoll...
Date: 05 Sep,2023