Apollo Hospitals Group, India conducted
Posted by Apollo Hospitals | 13 May,2016
Apollo Hospitals Group, India in collaboration with Mediterranean Conferences Organizing (MCO) conducted "The Recent Advances in Surgical Management" Conference at Abu Dhabi, UAE. Apollo Hospitals Group, India has been listed among one of India's largest, most prestigious, medical and educational centers, accredited by the Joint Commission International (JCI). Renowned experts from Departments of Neurosurgery, Orthopedics, GI Surgery and Cardiothoracic Surgery presented their experiences of extending medical care to international patients. The conference was aimed at providing opportunities to understand the advancement in the respective fields of specialization, gain knowledge, developing new strategies and networking with the experts in the field of medicine.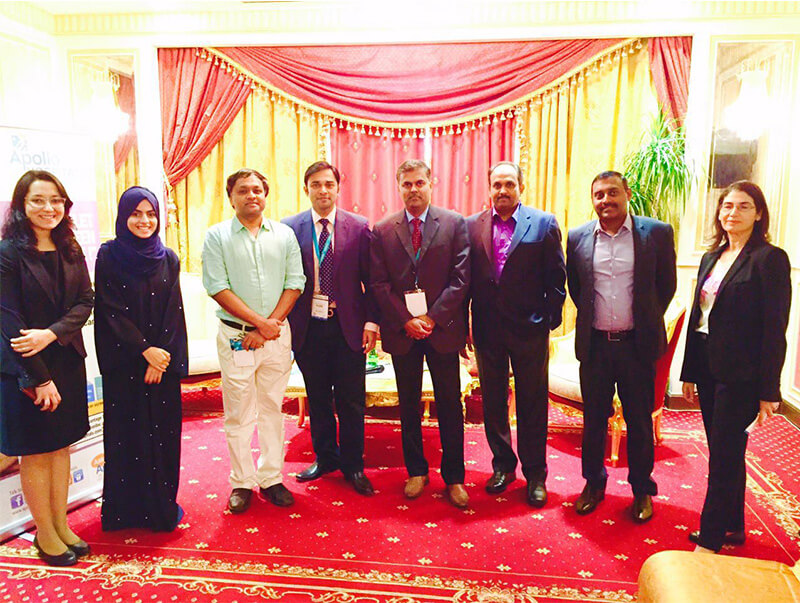 Posted by:
Apollo Hospitals
13 May,2016
Get the best of health related stories delivered to your inbox.
Management of Aortic Aneurysm & Dissection Surgery Conclave 2022 was organized by Apollo Hospitals in Chennai. The co...
Date: 02 Nov,2022
Apollo Proton Cancer Centre (APCC) conducted its 2nd Apollo Annual Proton Practicum from May 20-22, 2022. Over 700 pa...
Date: 04 Jun,2022
Apollo Cancer Centres proudly launched the "The Power to fight Breast Cancer is in Your Hands" campaign, which ill...
Date: 02 Apr,2021