Apollo Hospitals, Chennai harvests 23 organs in a day, an extraordinary feat ever achieved!
Posted by Apollo Hospitals | 06 May,2015
Apollo Hospitals, Chennai harvested 23 different organs from these five donors and conducted 10 transplants in a day at the flagship Hospital on Greams Road on May 6, 2015. A case of extreme gesture of kindness displayed by five strong families who came forward to donate the organs of their loved ones, incidentally on the same evening, enabled this feat to give a fresh lease of life to 23 people.
From five brain dead donors – 4 kidneys, 1 heart and 5 livers were harvested at Apollo Hospitals, Chennai.
A multidisciplinary team of doctors and support staff have worked round the clock to help realize this remarkable feat, adding yet another feather to Apollo Group's success in running the busiest and most successful transplant centre in the world
Dr. J. Radhakrishnan – Health Secretary, Government of Tamilnadu came forward to participate at a gathering organized at the Hospital to express gratitude towards the five bereaving families. Also present at the event were Founder & Chairman of Apollo Hospitals, Dr Prathap C Reddy, Vice Chairperson, Ms Preetha Reddy and the entire clinical team who helped realize this meticulously conducted feat.
Addressing the gathering, Dr.Prathap C Reddy said "Today, these well-meaning families have helped give people in end-stage organ failure, a second chance to live – and in the act have inspired more people to donate organs. Tamil Nadu has the most successful organ donation program running and the Government has done a lot to make people aware of Organ Donation – and this act testifies the efforts put in by the State and the medical fraternity. However, it takes grit, an elevated sense of social responsibility and a heart to give back to society, from individuals to help hospitals and doctors really experience what it means to gift lives to people in the true sense. Human life is priceless, but when it gives away, it gives to many more in need."
The extreme kindness exhibited by these 5 families, in donating the organs of their beloved ones, are a torch-bearer for others to follow and will mean that a lot more patients who are in end-stage organ failure and who are in dire need of organs, would benefit with a fresh lease of life!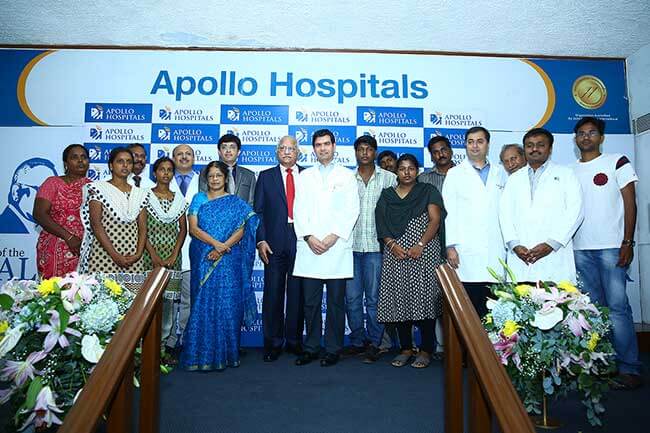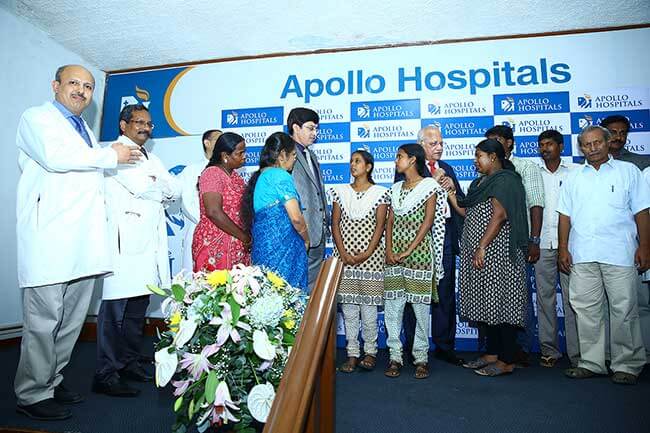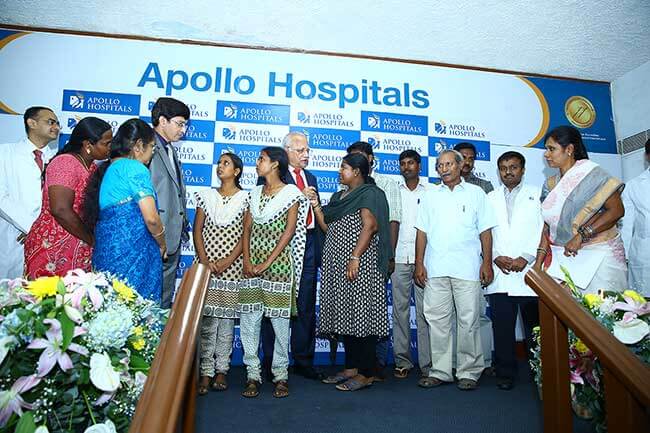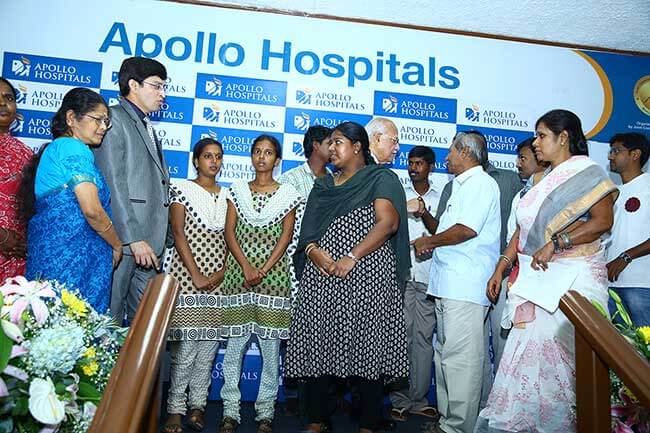 Posted by:
Apollo Hospitals
06 May,2015
Get the best of health related stories delivered to your inbox.
Adding another feather to its cap, Apollo Hospitals, Seshadripuram, Bangalore brings in India's very first prostate c...
Date: 23 Jan,2023
Mr. Vinod K Patel and Mr. Md Mansoor underwent successful liver transplants at Apollomedics Hospital Lucknow. Relativ...
Date: 23 Jan,2023
In a rare case of esophageal diverticulum, a 59-year-old man from Yangon, Myanmar underwent a successful robot assist...
Date: 12 Jan,2023