Apollo Hospitals begins vaccinating healthcare workers and joins the nation's COVID vaccination programme.
Posted by Apollo Hospitals | 16 Jan,2021
After a long year spent fighting the COVID pandemic, hope and positivity was palpable in the air as the COVID vaccination program began at the Apollo Vaccination Centre in Chennai today. The Apollo Vaccination Centre is one of the 3000 sites across the country selected to vaccinate over 3 lakh healthcare workers on the first day of the national COVID vaccination drive. The vaccination program saw the vaccine being administered to healthcare workers at the COVID frontlines beginning with Dr Prathap C. Reddy, Chairman, Apollo Hospitals Group who received the first dose.
Read more about Apollo Hospitals joining the COVID vaccination programme.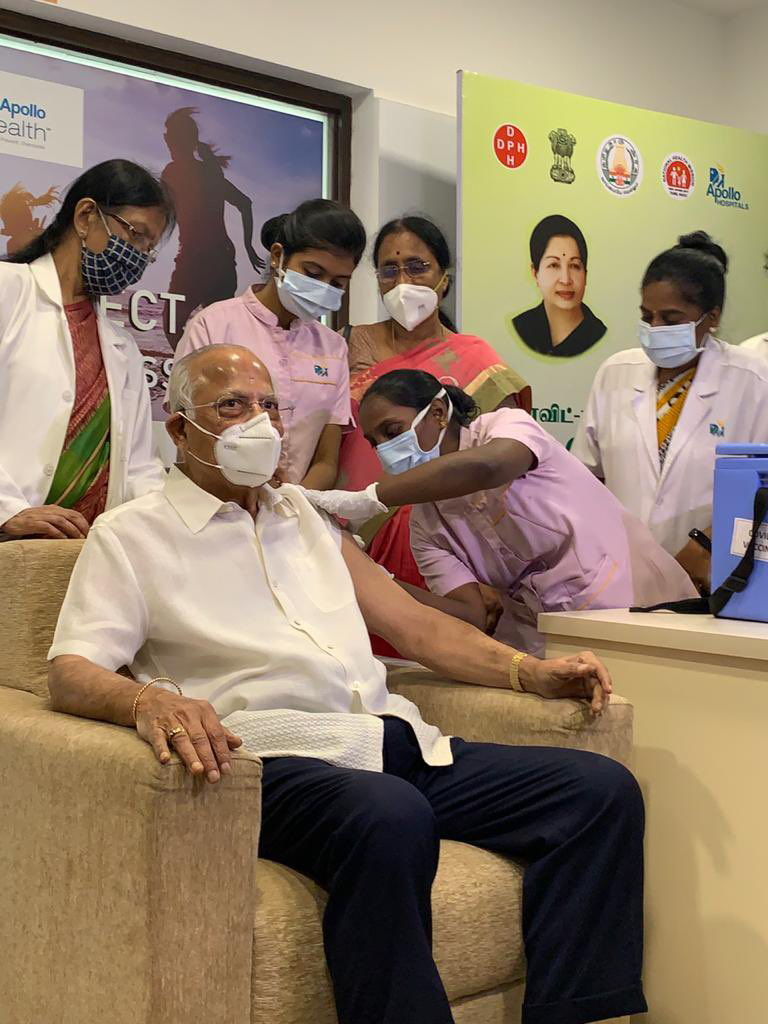 Posted by:
Apollo Hospitals
16 Jan,2021
Get the best of health related stories delivered to your inbox.
FLO, the women's wing of FICCI, joined hands with Apollo Cancer Centre for India's First Virtual Duathlon – Apollo D2...
Date: 05 Nov,2021
Apollo Hospitals Group has announced free vaccinations against COVID-19 for children with specified co-morbidities ac...
Date: 05 Nov,2021
Apollo Hospitals Group has launched the Apollo Centre of Excellence in Critical Care (ACECC). Apollo Hospitals is cur...
Date: 18 Oct,2021