Apollo Gleneagles Speciality Eye Centre, Kolkata completes more than 1000 successful eye surgeries on its first anniversary
Posted by Apollo Hospitals | 28 Mar,2016
Apollo Gleneagles Specialty Eye Centre, the specialized Ophthalmology unit of the hospital, and a part of its Apollo Gleneagles Heart Centre Unit, has recently achieved a new landmark. The Centre, equipped with state-of-the-art diagnostic equipment, the latest in ophthalmologic services and staffed by a well-trained clinical excellence team, has successfully carried out over 1000 eye surgeries within the first year of its inception. The proud moment, which comes close on the heels of the World Glaucoma Week (6-12th March), serves to reaffirm, Apollo Gleneagles Specialty Eye Centre's promise of world-class, quality healthcare within the reach of every individual.
Speaking on the occasion, Dr Rupali Basu, President and CEO, Eastern Region, Apollo Hospitals Group, India, observed, "The menace of glaucoma can be understood from the fact about one in every five glaucoma patients, across the globe, is an Indian. Against the backdrop of this ever present menace, we are happy and pleased at this recent achievement. The team at our Specialty Eye Centre has done us proud by the successful completion of more than 1000 eye surgeries within a year of its formation, addressing the myriad challenges of glaucoma, cataracts and other complications. We also plan to acquire a cornea transplant license, which will further enhance and expand our existing capabilities in the service of humanity."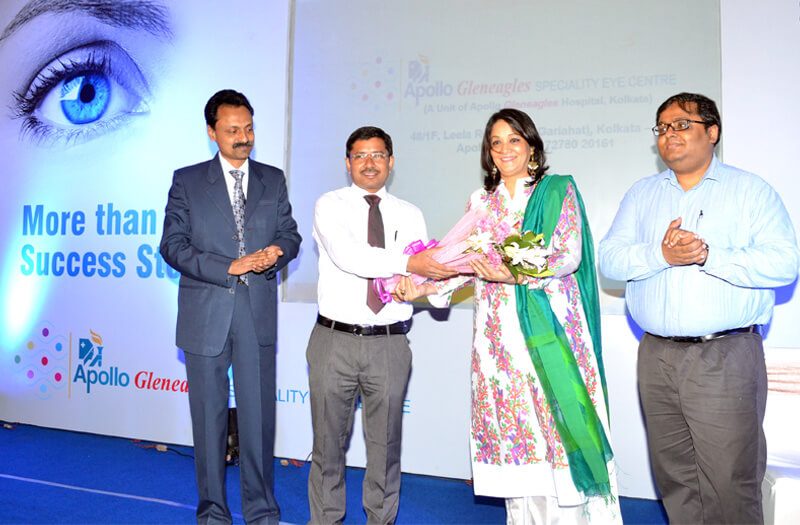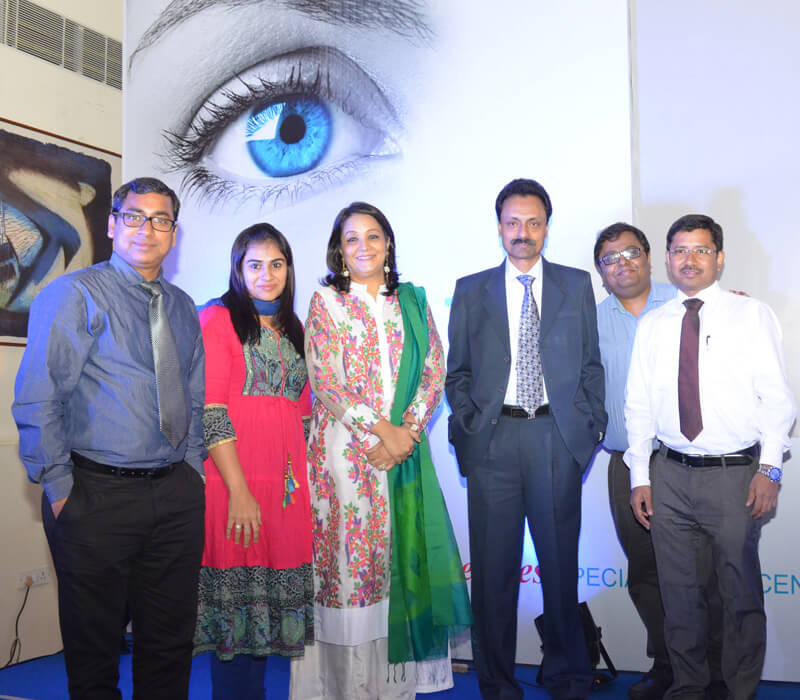 Posted by:
Apollo Hospitals
28 Mar,2016
Get the best of health related stories delivered to your inbox.
Apollo Hospitals, Navi Mumbai has successfully performed the first Kidney Swap Transplant surgery in Navi Mumbai. The...
Date: 23 Sep,2022
Apollo Multispeciality Hospitals, Kolkata gave a new lease of life to three octogenarians by performing Minimally Inv...
Date: 23 Sep,2022
Apollo Hospitals, Chennai has introduced Cryo Balloon Ablation technology, that offers a solution to a complex and co...
Date: 16 Sep,2022