Apollo Gleneagles Hospitals, Kolkata launches India's first Cellvizio System
Posted by Apollo Hospitals | 09 Feb,2015
Apollo Gleneagles Institute of Gastroenterology, Kolkata, one of the renowned names in the field has reinforced its commitment of pioneering various new initiatives and technology in the region by launching the globally renowned ""Cellvizio Technology"" for the first time in India, in association with Mauna Kea Technologies, global market leaders in the optical biopsy market. Cellvizio is a probe-based Confocal Laser Endomicroscopy (pCLE) system that provides physicians and researchers high-resolution cellular views of tissue inside the body. With Cellvizio, a microscope is threaded through an endoscope to enable physicians to see real-time what normally is seen under a microscope.
The Cellvizio Technology was launched by Dr. Mahesh Goenka, Director, Apollo Institute of Gastroenterology and the first doctor in the country to use this technology. Dr. Rupali Basu, President & CEO, Apollo Gleneagles Hospitals and Eastern Region, Apollo Hospitals, India was also present during the occasion.
Today, leading physicians around the world are using this flexible, fibre-optic probe-based microscope device called Cellvizio. Cellvizio magnifies the tissue up to thousand times, providing physicians additional real-time information about the tissue microstructure. The Cellvizio technology can be used to assess the tissue both in the digestive system as well as the pulmonary tract. Until now, this hasn't been always possible with traditional endoscopic imaging technologies. Benign, pre-cancerous and cancerous lesions are often indistinguishable from each other upon endoscopy unless viewed at the cellular level.
Cellvizio is indeed a complete Endomicroscopy platform that can benefit endoscopists from different fields who seek one common goal: to detect disease earlier and improve patient outcomes.
Speaking on the occasion, Dr. Mahesh Goenka, Director, Apollo Gleneagles Institute of Gastroenterology said, "This is great news for our patients. Optical biopsy with Cellvizio can now be used for improved patient management in several key gastroenterological indications and I am proud to be the first doctor in the country to provide such advanced care".
Dr. Rupali Basu, CEO, Apollo Gleneagles Hospitals further added, "The addition of Cellvizio is a great example of how we continue to break new grounds in India. An endoscopy is a technique which is an integral part of medical treatment. Cellvizio is a step to advance this technology further. Endoscopy is very vital to detecting a disease or condition deep within the body and the subsequent treatment depends on the outcome of this procedure. However, before the introduction of Cellvizio, a truly microscopic view of the inner body may not have been possible in most cases. Since Cellvizio combines both endoscopy and microscopy, the outcome is certainly more accurate and definitive. Also, patients want their physicians to be able to diagnose or rule out a problem during an examination and then treat the problem as fast as possible without the need to come back for a separate procedure. This was not possible earlier in the absence of Cellvizio."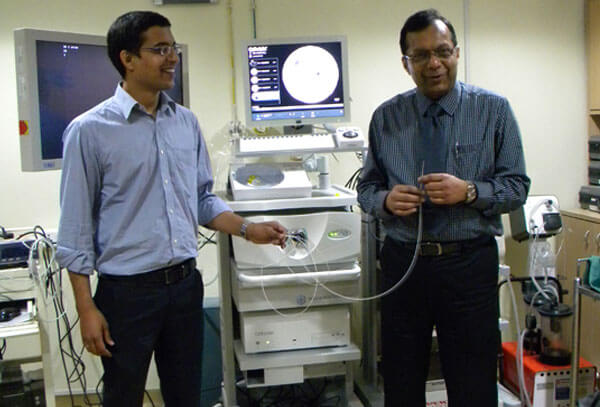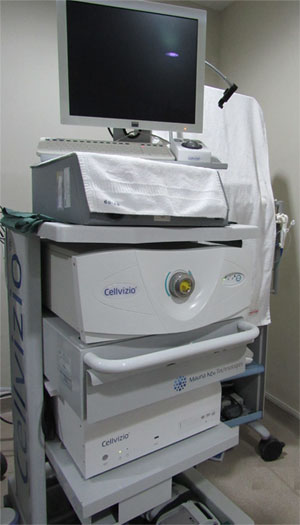 Posted by:
Apollo Hospitals
09 Feb,2015
Get the best of health related stories delivered to your inbox.
Apollo Hospitals has launched India's first Comprehensive Connected Care programme; powered by Apollo's Connected Car...
Date: 06 Sep,2023
Dr. R. Bindu, Minister of Higher Education and Social Justice, Government of Kerala inaugurated the installation of t...
Date: 04 Aug,2023
Apollo Proton Cancer Centre (APCC) has marked a definitive step ahead by making the world's most advanced radiation t...
Date: 18 Jul,2023