Apollo Gleneagles Hospitals, Kolkata launches Eastern India's first comprehensive Foot and Ankle Clinic
Posted by Apollo Hospitals | 30 Nov,2019
Apollo Gleneagles Hospitals, Kolkata has launched Eastern India's First and most advanced comprehensive Foot and Ankle Clinic in a hospital setting in presence of ATK players Edu Garcia, Roy Krishna and Pritam Kotal.
Headed by Dr Kushal Nag, Consultant Orthopedic Surgeon (specializing foot and ankle) at Apollo Gleneagles Hospitals, the clinic will address all kinds of abnormal conditions of the feet and lower limbs such as diabetic foot, plantar fasciitis, flat feet and arthritis along with alleviate day-to-day problems such as thickened toenails, fungal nail infections or ingrown toenails.
The Foot & Ankle Clinic will deal with:
Screening & treatment of at-risk patients
Chronic & acute ulcer management
Prescription of Orthotic footwear for desired pressure relief
Prevention for future foot problems through education and advice
Pain management
Help in function & mobility
Prevention or minimization of deformity
Reduction in risk of ulceration or amputation
Common deformities like heel problem, high arched foot and flat foot are often neglected leading to further complications like excruciating back pain, muscle pain, ankle sprains, leg pain, inability to walk or stand for long hours. Apollo's Foot and Ankle Clinic will be equipped with 3D foot scan, which has an indicator with artificial intelligence. The artificial intelligence in this scanning machine detects the degree of problem and recommends the remedial product.
About 10% people with foot problems require surgeries and the remaining 90%, if detected early, can be treated with conservative orthopedic management (customized 3D insoles designed exactly to address individual problems). Present at the occasion, Dr Kushal Nag said, "Apart from flat foot, high arched foot etc., another critical problem we see is Diabetic Foot leading to foot ulcers. For treating such patients with surgeries, having a facility in a tertiary care hospital is extremely important as the other departments can address and prevent the related complications like foot amputation risks."
It is seen that a lot of people face pain in their feet after walking a bit and opt for expensive shoes hoping to get comfort. Here people don't realize that they are not addressing the cause of the pain, which can only be addressed with proper detection with 3D Foot Scan. Addressing the problem would prevent the condition from worsening, which means they won't require surgeries later on.
The services at Foot & Ankle Clinic includes:
Assessment and treatment of foot problems relating to, but not restricted to:

Diabetes & Vascular diseases
Systemic arthropathies and other rheumatological conditions
Biomechanical & musculoskeletal assessment
Soft tissue disorders including corns and calluses
State-of-the-art expertise

Advanced 3D Scanning, Pressure mapping & other diagnostic equipment
Trained podiatric specialists
Specialist foot care services like clinical pedicure, corn removal etc.
Extensive range of orthotic supports and footwear

Advice on bespoke & therapeutic footwear
Fitting of customized orthotic products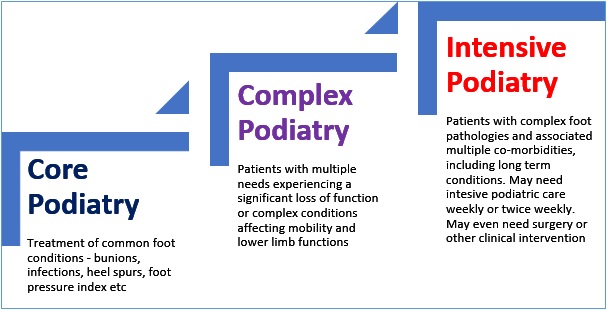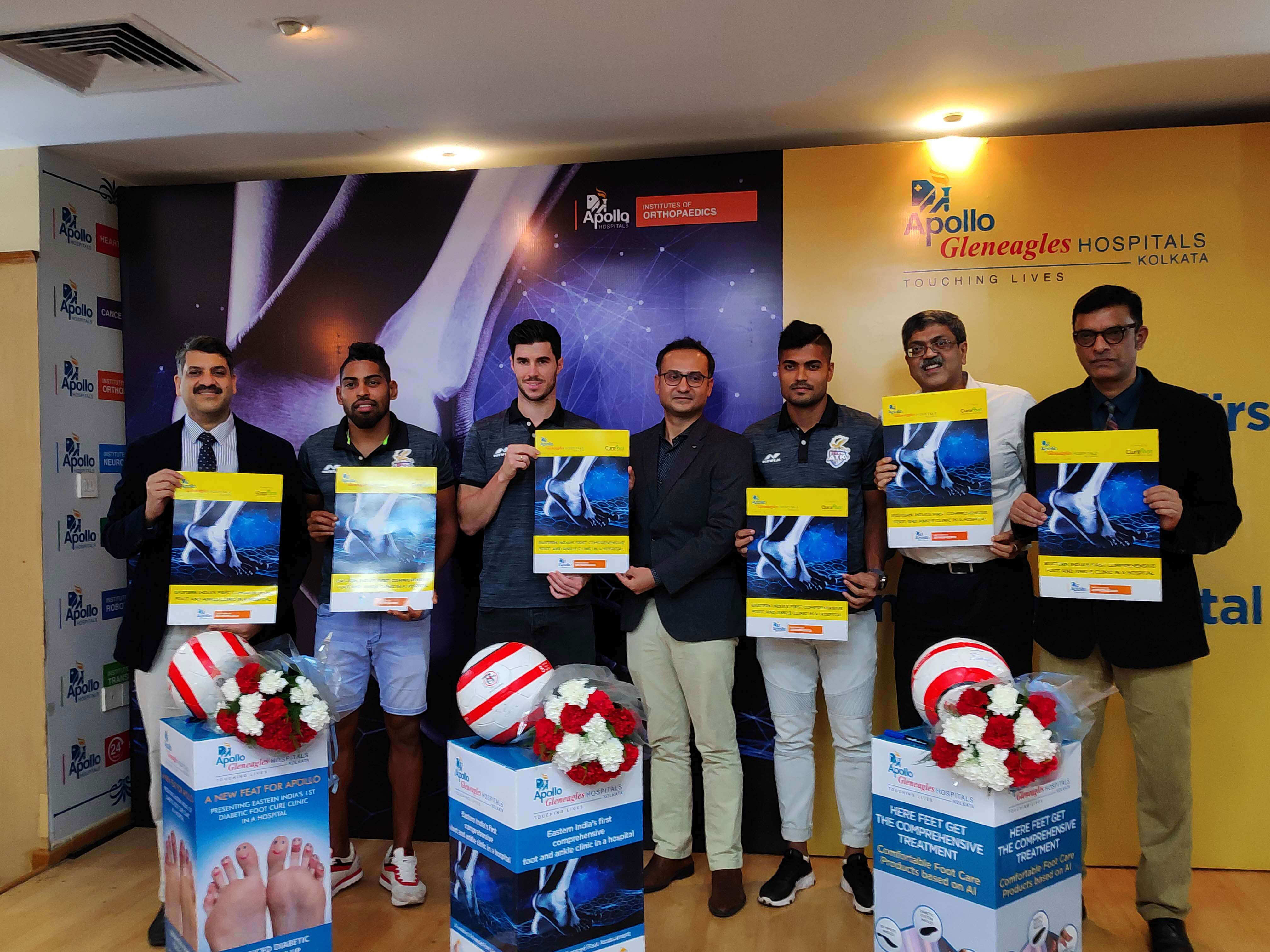 Posted by:
Apollo Hospitals
30 Nov,2019
Get the best of health related stories delivered to your inbox.
Adding another feather to its cap, Apollo Hospitals, Seshadripuram, Bangalore brings in India's very first prostate c...
Date: 23 Jan,2023
Mr. Vinod K Patel and Mr. Md Mansoor underwent successful liver transplants at Apollomedics Hospital Lucknow. Relativ...
Date: 23 Jan,2023
In a rare case of esophageal diverticulum, a 59-year-old man from Yangon, Myanmar underwent a successful robot assist...
Date: 12 Jan,2023