Apollo Cradle: born in the lap of Luxury!
Posted by Apollo Hospitals | 23 Aug,2013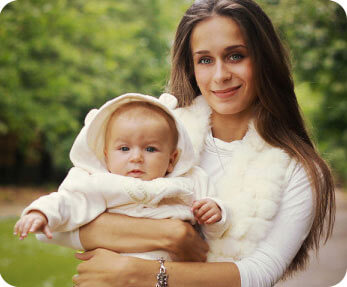 "Little Lavanya's parents wants to give their baby that special moment to cherish all their life. So they ensured their first born came into the world in the lap of luxury-'The Cradle'.
Sudhir Diggikar, Director – Secondary Care Services at Apollo Hospital explains, "At Cradle, the main idea is that a woman should be able to deliver her baby in an environment of comfort. Therefore, we have a dedicated and compassionate team of doctors and nurses who offer personalized care for the mother and the child."
At 'The Cradle', fathers are also encouraged to be part of the birthing process while, the mother is made to relax with soothing music of her choice. This helps make the process a little easier for her.
Cradle – a venture by Apollo Hospitals, India, aims to make the special moment more memorable.
The Cradle is a high-end, premium boutique birthing centre, which has been conceived exclusively to satisfy the service and quality needs of a younger generation of Indians. The Cradle is unlike anything you have heard about or seen before. Think of it as a world-class healthcare facility that offers 5-star hotel amenities. This facility offers services of international standards in a premium environment while creating an unforgettable experience for the mother and her family in welcoming their bundle of joy into the world.
Cradle is designed with thought in mind. Effort has been taken to make to make the ambiance as comfortable and as homely as possible. The Cradle is filled with soft baby colors. The rooms are large, spacious and comfortably furnished. The staff is specially trained to meet every requirement of the mother and the new born.
Posted by:
Apollo Hospitals
23 Aug,2013
Get the best of health related stories delivered to your inbox.
The Indian Institute of Technology (IIT) Kanpur and Apollo Hospitals have announced the signing of a MoU for collabor...
Date: 12 Jan,2023
Apollo Hospitals Group has launched its indigenously developed automated, rapid-response patient monitoring system. T...
Date: 02 Nov,2022
Apollo Hospitals Group is to set-up a state-of-the-art tertiary care hospital in partnership with Balmer Healthcare, ...
Date: 05 Sep,2022