Apollo Children's Hospital to launch Apollo Children's Weight Management Clinic
Posted by Apollo Hospitals | 20 Sep,2014
Obesity in Children is alarmingly increasing in India. Recent survey in Chennai shows 1 in 4 children in private schools were overweight/obese. Children who are overweight/obese develop medical problems like diabetes and hypertension at a very young age. Hence, early identification and intervention is very important for their well-being. If left untreated, these children develop various complications including cardio-vascular diseases like myocardial infarction and stroke, in their near future. In order to provide a comprehensive health care for these children, Apollo Children's Hospital has formed a highly skilled multi-disciplinary expert team. This includes, Consultant Paediatric Endocrinologist and Diabetologist, Paediatric Dietician, Paediatric Physiotherapist and Child Psychologist. These children will have a detailed assessment by each member of the team and will be provided with a comprehensive management plan according to their needs.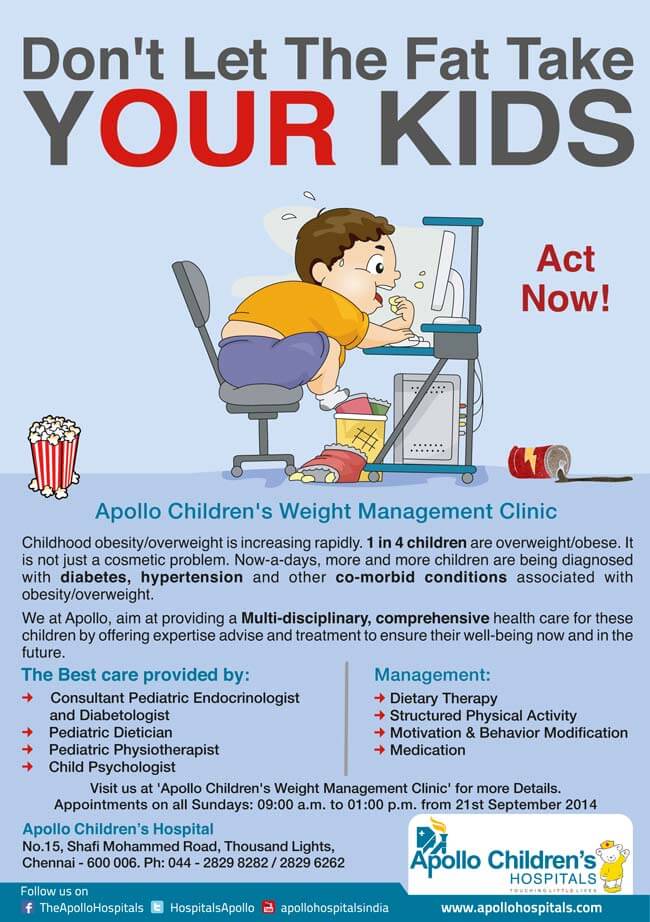 Posted by:
Apollo Hospitals
20 Sep,2014
Get the best of health related stories delivered to your inbox.
Apollo Hospitals has launched an Institute of Hernia Surgery and Abdominal Wall Reconstruction at Chennai which is a ...
Date: 01 Sep,2021
Apollo Proton Cancer Centre (APCC) has launched India's first video newsletter - PRONEWS. Aimed at reaching readers w...
Date: 19 Aug,2021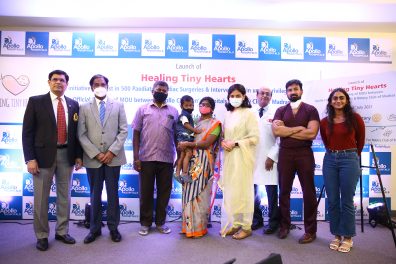 The Department of Pediatric Cardiology and Pediatric Cardiac Surgery of Apollo Children's Hospital, Chennai has partn...
Date: 07 Jul,2021