23-year-old girl gets both hip joints replaced at Indraprastha Apollo Hospitals, Delhi and is one of the youngest in India to undergo this procedure
Posted by Apollo Hospitals | 08 May,2017
23-year-old Promi Kassa from Bangladesh has been suffering from multiple joint pains due to Systemic lupus Erythematous for the past 7 years. Pain, swelling & deformities gradually worsened and over the last 2 years she had pain even while resting or lying down. She was unable to stand due to pain and even wheel chair mobilization was very painful, making her life miserable.
She came to Delhi, India and met Dr Rohini Handa, Senior Rheumatologist at Indraprastha Apollo Hospitals and was advised and started on special disease modifying drugs. However, drugs also did not help. Detailed investigations revealed destruction of both hip joints. Dr Handa referred her to Dr Yash Gulati, Senior Consultant – Joint Replacement Surgeon.
She was thoroughly assessed by Dr Yash Gulati. She was found to be a frail, young girl in constant pain in spite of pain killers, unable to attend to her daily needs and unable to mobilize even in wheel chair. Inspite of her young age, Dr Gulati recommended Total Hip Replacement of both hips. Normally hip replacement is reserved for elderly and to offer this surgery to such a young girl was a difficult decision.
Bilateral Hip replacement has never been done in India for this age group before. Dr Gulati had done one Hip Replacement in a 13-year-old Patient from Nigeria who was suffering from Sickle Cell Disease. However, in this case, the patient wanted to get out of her misery and in consultation with her family, she enthusiastically accepted the option of having both Hips replaced.
All disease modifying drugs including Biological agents were stopped. Her nutrition was built up and once she was found fit for surgery, she was admitted for Total Hip Replacement. Left Hip Replacement was done in November 2016 and Right Hip Replacement was done in December 2016. Special type of implants were used which are likely to last for many years.
Both the surgeries were successful and she was taken through a regimen of extensive Physiotherapy and Rehabilitation. The patient has completely recovered & is walking independently and as a matter of fact she is even able to do light jogs.
Indeed, her life has now changed from one with pain and misery to freedom from pain and hope.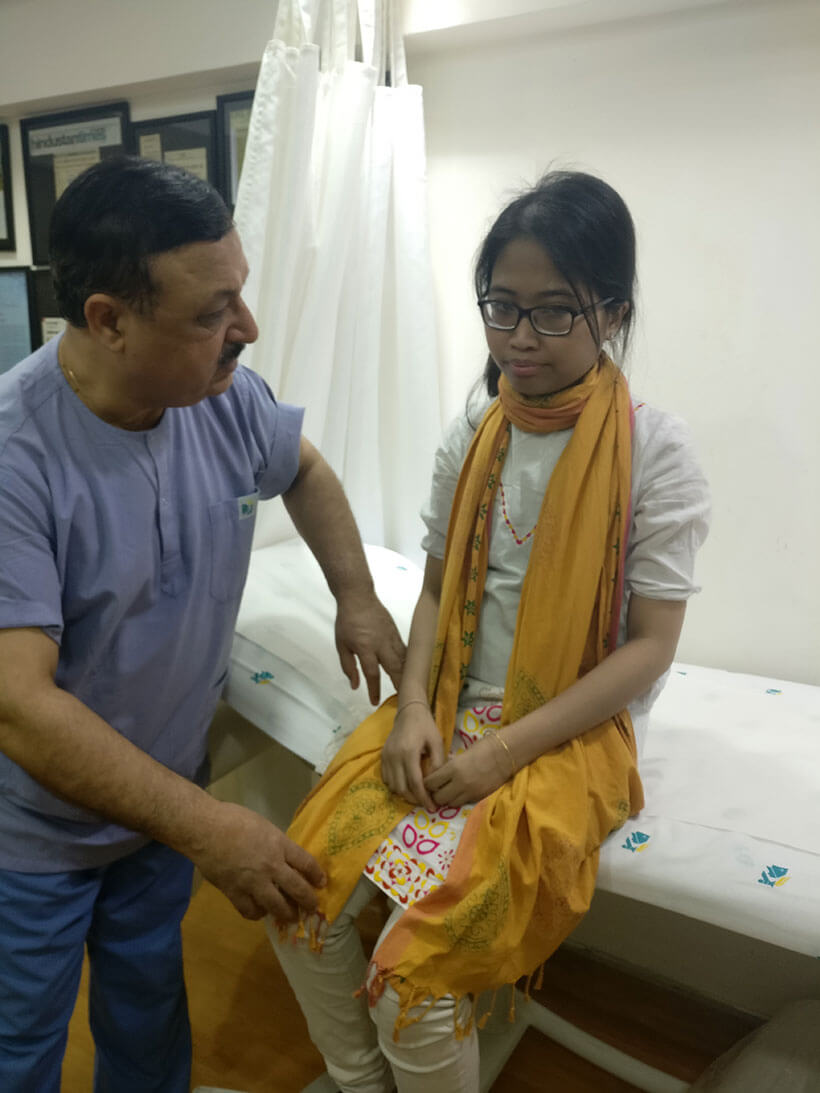 Posted by:
Apollo Hospitals
08 May,2017
Get the best of health related stories delivered to your inbox.
Apollo Hospitals, Navi Mumbai has successfully performed the first Kidney Swap Transplant surgery in Navi Mumbai. The...
Date: 23 Sep,2022
Apollo Multispeciality Hospitals, Kolkata gave a new lease of life to three octogenarians by performing Minimally Inv...
Date: 23 Sep,2022
Apollo Hospitals, Chennai has introduced Cryo Balloon Ablation technology, that offers a solution to a complex and co...
Date: 16 Sep,2022