1st in Maharashtra – Apollo Hospitals, Navi Mumbai implanted the smallest and most advanced leadless pacemaker in an 85 year old patient
Posted by Apollo Hospitals | 07 Feb,2017
Mr Akrur N Rana, 85-year-old, from Nepal, a National Badminton Champion had weakness on right side of the body and was rushed to the emergency department at Apollo Hospitals, Navi Mumbai. He was diagnosed to have stroke for which he was treated by the neurologist after which he recovered instantaneously.
However, on evaluation ECG showed rhythm abnormalities for which he was referred to cardiologist. He was further evaluated in details via continuous monitoring of ECG, which showed that his heart rate would suddenly become very slow as low as 25 beats per min and at other times it would become irregular.
A diagnosis of sick sinus syndrome (Disease where the heart rate suddenly drops down causing loss of consciousness) with AV nodal disease was made and the Patient needed a pacemaker. After discussing with family, the smallest and most advanced leadless pacemaker was successfully implanted. It offers the advantage of quickness, safety, no cuts, no wires and lasts for more than 12 years. Patient comfort is ensured.
The World's Smallest Leadless Pacemaker
Unlike most pacemakers that are placed in the patient's chest with leads running to the heart, the mini is implanted directly into the patient's heart.
Pacemaker can send electrical pulses when the heart is beating too slowly and can adjust your heart rate based on your physical activity level. The leadless pacemaker is implanted inside the heart and does not require any pacing leads. A traditional pacemaker would require a lead to be inserted into your heart from the pacemaker in your chest.
Less invasive – it is placed in the heart via a vein in the leg, thus no chest incision, scar, or bump that results from conventional pacemakers
Self-contained – it is completely self-contained within the heart. It eliminates potential medical complications arising from a chest incision and from wires running from a conventional pacemaker into the heart
Smaller than conventional pacemakers, about the size of a large vitamin capsule (2 gms in weight)
Benefits:
Eliminates scar on the chest
Eliminates bulge on the chest
Able to resume regular activities after implant (no activity restrictions to prevent dislodging of traditional pacemaker leads)
No upper chest implant complications (a punctured lung which may require a tube to be inserted into the chest to re-inflate the lung, a blood clot in the subclavian vein)
No pacing lead complications (lead moving from original place in the heart, lead breaking, lead infections, and lead not being connected to the device the right way)
Mr Akrur N Rana, said, "I'm thankful to the doctors who have saved my life using the most advanced technology to treat me. I feel proud to be the 1st person in this region to receive this treatment."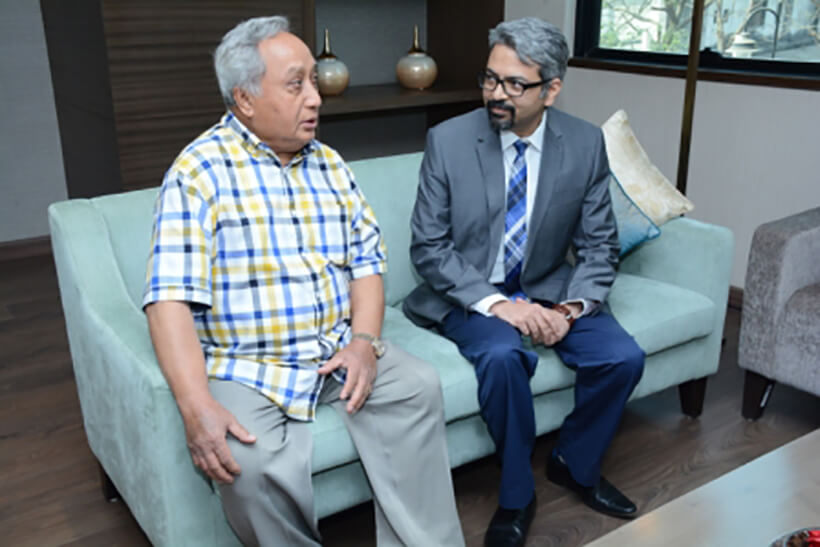 Posted by:
Apollo Hospitals
07 Feb,2017
Get the best of health related stories delivered to your inbox.
Apollo Proton Cancer Centre has successfully performed Asia's first brain bypass surgery on twin 8-year-old children ...
Date: 05 Dec,2022
With a focus on innovating new techniques for the treatment of rare cancer cases, Apollo Cancer Centre, Bangalore, ha...
Date: 05 Dec,2022
A 64-year-old gentleman from Fiji recently Robot-Assisted Total Arterial Bypass Surgery for Triple Vessel Coronary Ar...
Date: 16 Nov,2022