Robotic Assisted Minimally Invasive Hybrid Coronary Revascularisation (MIHCR)
Posted by Apollo Hospitals | 07 May,2020
About the Patient and condition
A 63-year-old female patient presented with worsening chest pain (Angina) over 6 months.
Case Scenario
On detailed evaluation, it was identified that she had blocks in 2 of the 3 major blood vessels supplying blood to the heart. These type of patients would conventionally be treated by open heart surgery which involves splitting the central chest bone with prolonged recovery for up to 3 months. However, the patient was anxious about her chest being split open to perform the surgery.
Dr Yusuf discussed the case with his Cardiology colleague Dr Damodharan, and they decided to perform a Robotic Assisted Hybrid Coronary Revascularisation. Since she was an elderly lady with frail tissues, the Robotic assisted minimally invasive CABG was the least invasive method available. This new procedure was performed with a unique 2 stage approach. The patient underwent Robotic assisted Minimally Invasive CABG using Left Internal Mammary Artery to the Left Anterior Descending Artery (LIMA to LAD). She then underwent Angiography and Drug Eluting Stent insertion for the remaining blockage under specialised Intravascular Ultrasound Guidance. This was performed by Dr Damodharan, Senior Consultant Cardiologist. The patient had excellent results in the check angiography after stent insertion and surgery.
Dr Yusuf performed the Minimally Invasive CABG using a robot under the guidance of Dr Frank Vanpraet, Director of Robotic and Minimally Invasive Cardiac Surgery, OLV Hospital, Aalst, Belgium.
Worldwide Scenario
Minimally Invasive Hybrid Coronary Revascularisation (MIHCR) is a procedure which combines Minimally Invasive Coronary Artery Bypass Graft (CABG) surgery and Angiography stent insertion to treat patients with multi vessel coronary artery disease. These patients would otherwise have to be treated by conventional CABG, splitting the central chest bone or sternum with prolonged recovery time and morbidity. MIHCR aids quick recovery avoiding major morbidity. This procedure is now increasingly performed in the West.
Expertise at Apollo Hospitals
Dr. Mohammad Yusuf and his team at Apollo Hospitals, Greams Road, Chennai had earlier in March 2018 performed India's first Minimally Invasive Hybrid Revascularisation procedure (without Robotic assistance) on a 53-year-old man saving him from a triple vessel blocks.
Apollo Hospitals – Touching Lives
Robotic assisted CABG is the least invasive method of minimally Invasive cardiac surgery. Blood loss and pain are negligible and it reduces overall hospital stay as well. Patients recovery is extremely quick. This procedure would be suitable to treat many patients with multi-vessel coronary artery disease. Patients can return to full normal activity with 2 weeks.
Apollo Hospitals, Greams Road, Chennai is the first hospital in India to perform Robotic-assisted CABG. It is a minimally invasive- robotic hybrid revascularisation surgery to treat blocks in two major blood vessels to improve blood flow to the heart.
Patient's testimonial
Patient expressed her gratitude to the doctor and his team. Her family appreciated the care given to the patient at Apollo Hospitals, Greams Road, Chennai.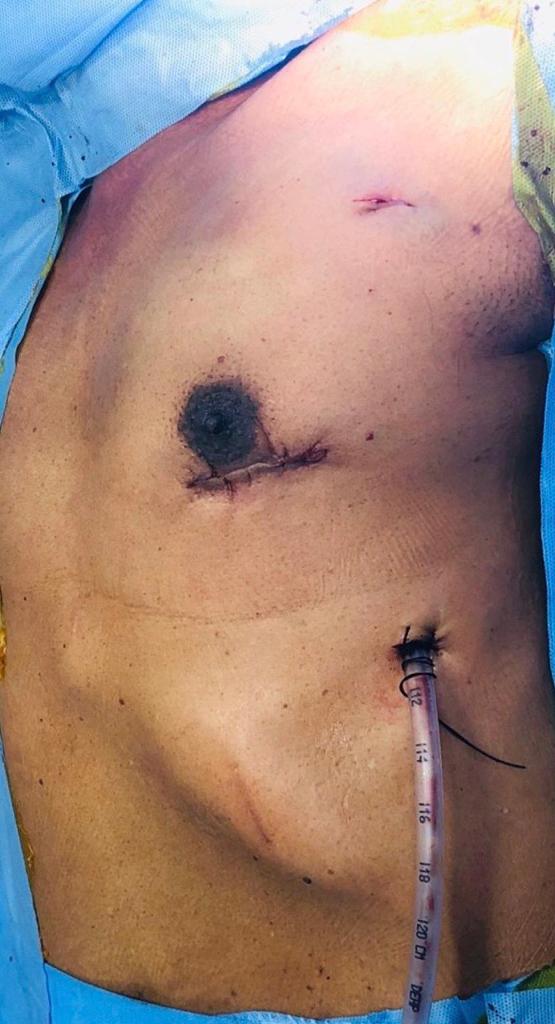 Posted by:
Apollo Hospitals
07 May,2020
Get the best of health related stories delivered to your inbox.