A 19-year-old girl operated for an extremely rare condition – OHVIRA syndrome
Posted by Apollo Hospitals | 15 May,2020
About the Patient and condition
A 19-year-old girl presented in the out-patient department at Apollo Hospitals, Bhubaneswar with complaints of acute pain in her lower abdomen, since she attained puberty.
Case Scenario
Eight years back at some other hospital, the patient had undergone a laparoscopic procedure. The doctors there also found that her right kidney was absent. They somehow managed to provide her a temporary relief but she again continued to suffer from the same problem and this time it was worse than before.
At Apollo Hospitals, Bhubaneswar, the patient was seen by Dr GSS Mohapatra, Senior Consultant, Obstetrics and Gynaecology department, who advised for detailed investigations. Her ultrasound and MRI reports revealed that she had a double uterus, double cervix and double vagina. After a detailed and careful study, it was found that the left part was open while the right side was blocked. Hence, she had regular menses from the left side but never menstruated from the right side. The blood then got accumulated in each subsequent cycle and had finally given rise to a large pelvic mass.
Worldwide Scenario
OHVIRA syndrome is an extremely rare condition found in 1 out of every 10 lakh females. OHVIRA is generally diagnosed at puberty. Patient often complain with severe lower abdomen pain resulting from retained menstrual blood due to obstruction. Pregnancy in such cases are categorised as high-risk due to the size and shape of the uteri and cervices and reduced kidney function.
Expertise at Apollo Hospitals
In medical terms, this condition is called as an obstructed Hemi-vagina. This was in addition to the absence of the right kidney. Hence, this was diagnosed as a case of OHVIRA syndrome (Obstructed Hemivagina with Ipsilateral Renal Anomaly). The patient was slated for a concomitant laparoscopy with hysteroscopy. The surgery was successfully performed. A tract was created permanently and the opening from the right side was made continuous with no more obstruction. Her post-operative period was uneventful and she recovered well.
Apollo Hospital, Bhubaneswar is among the very few private hospitals in Odisha that is equipped with expertise to perform such rare and unique microscopic Excision surgeries.
Apollo Hospitals – Touching Lives
"Amidst the Coronavirus pandemic fear, Apollo Hospitals, Bhubaneswar has created an environment of safety for its patients and doctors in the hospital. A COVID-19 safe environment generates trust amongst doctors and patients. Apollo Hospitals, Bhubaneswar is a ICMR certified testing centre for COVID-19", said Mr. Sudhir M Diggikar, Regional CEO, Central Region, Apollo Hospitals.
As per Dr GSS Mohapatra, Senior Consultant, Obstetrics and Gynaecology at Apollo Hospitals, Bhubaneswar, OHVIRA syndrome was the first ever case in the medical history of Odisha.
Patient's testimonial
The patient and her parents were satisfied with the treatment and appreciated the safe environment at Apollo Hospitals, Bhubaneswar amidst COVID-19.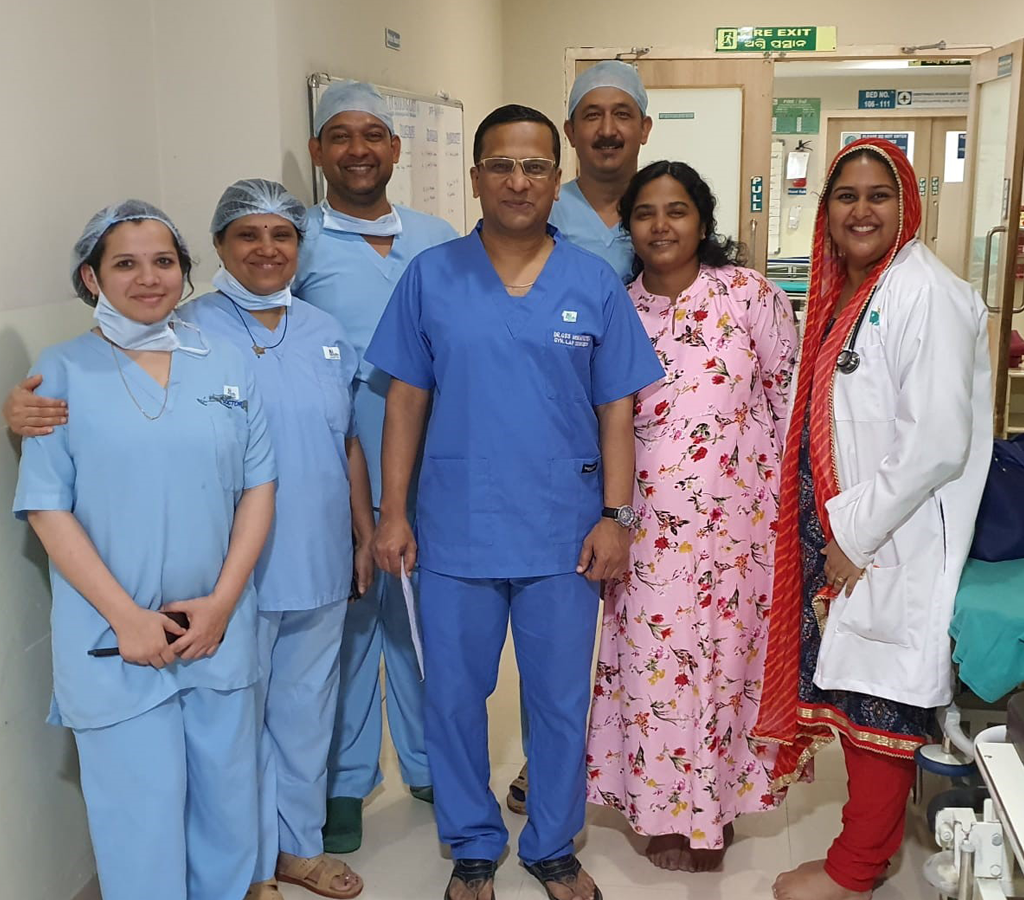 Posted by:
Apollo Hospitals
15 May,2020
Get the best of health related stories delivered to your inbox.