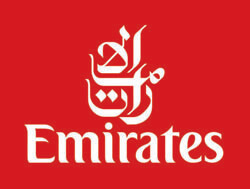 As a result of the tie up, patients and their attendants from over 19 countries across the Middle East and Africa can come to the hospital's flagship locations in Chennai, Hyderabad, New Delhi, Kolkata, Ahmadabad and Bangalore to avail specially formulated fares for round-trip flights with Emirates.
This facility is made available to patients from the Middle East – from countries like Bahrain, Jordan, Kuwait, Lebanon, Oman, Qatar, Saudi Arabia and UAE. Furthermore, patients from African countries including Ethiopia, Ghana, Kenya, Nigeria, Senegal, South Africa, Tanzania, Uganda, Zambia and Zimbabwe, Cote d'Ivoire can avail this facility too.
"Healthcare sector is evolving and has made great progress in the last few decades. However, access to better healthcare facilities, good quality and cost related challenges still exist. Therefore, we have entered into a strategic partnership with Emirates involving patients and their companions coming to Apollo Hospitals. Furthermore, all Apollo Hospitals customers can also enjoy special Emirates fares to selected destinations. We are delighted to team-up with Emirates Airlines and reach-out to those patients who value quality healthcare," said Dr.K.Hariprasad, CEO, Apollo Hospitals Hyderabad.
The hospital's customers from India can save up to 6 % on return Business class and up to 4% on return Economy class bookings across the Emirates network in India. They can also save up to 10 % on business class and up to 5% on Economy class bookings from selected points of origin to India.
Under this partnership, travellers coming to Apollo Hospitals from the above mentioned locations can avail the special fares through the ticket booking section of the Emirates Airlines microsite using the passcode, which is mentioned within the site.
Click here to know more: www.emirates.com/in/Apollo