Apollo Hospitals Group Website wins the "Best Healthcare Provider Website Award in the Internet Advertising Competition – IAC 2011 by the Web Marketing Association, USA.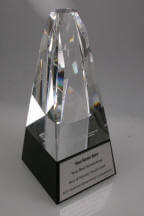 The Web Marketing Association (WMA) was founded in Boston in 1997 to help set a high standard for Internet marketing and corporate web development on the World Wide Web. The organization is made up of Internet marketing, advertising, PR and design professionals who share an interest for improving the quality of advertising, marketing and promotion used to attract visitors to corporate Web sites. The Web Marketing Association is the producer of the Web Awards, an annual award competition that is designed to judge corporate Web sites against an Internet standard and against peer sites within their industry. Now in its 15th year, the Web Award Competition has become the premier event for web developers and marketers each year.
The Internet Advertising Competition Judges represent all aspects of the advertising and Internet worlds. Entries will be judged on the judging criteria and compete head-to-head with other entries within their specific category. Judging Criteria includes Creativity, Innovation, Impact, Design, Copywriting and Use of the medium.
The Judges are experienced professionals with an in-depth understanding of the current state-of-the-art in advertising design and technology and the objectivity to score entries according to a predefined set of criteria. The 2011 judges represented some of the best the Internet Advertising community had to offer, including: Arc Worldwide, BGT Partners, Brunner Digital, Campbell-Ewald, CNN News Group, Deep Interactive Asia, Digitas, EuroRSCG 4D, Google, IBM Interactive, imc2, JWT, LeapFrog Interactive, Mass Transmit, McCann Worldgroup, Razorfish, Starwood Hotels & Resorts, Tectis GmbH, TMP Worldwide, Universal McCann Interactive and Wunderman / Y&R.