Reiterating its position as the leading transplant centre in the world by performing the most complex en-bloc combined heart and liver transplant, Apollo Hospitals, Chennai gave a new lease of life to a 30 year old from Tiruchengode, Tamil Nadu. This complex procedure which is considered to be technically demanding has never been attempted anywhere in Asia.
The patient, Mr. Ponnar is a gold medalist who completed his Masters in Engineering. Unfortunately, his hopes and dream took a turn when he was diagnosed with liver failure and was advised a liver transplant. However, he was then diagnosed with a congenital condition called Ebsteins Anomaly – a failure of the development of the right side of the heart which was the cause of the liver failure, leaving him with no other option but a combined heart and liver transplant.
It was at this juncture that Mr. Ponnar's family approached the Apollo Hospitals Team, Chennai with a resolution to fight this till the end. Only a highly successful heart & liver transplant team, both working together as ONE team could home to accomplish an en-bloc combined heart and liver transplant. "The transplant teams had to take into consideration the risk of excessive bleeding in case of simultaneous transplant and the risk of accumulated toxins if the two organs were transplanted separately" recalls Dr. Paul Ramesh, Consultant Cardiothoracic Surgeon, Apollo Hospitals, Chennai.
"I am extremely proud of Mr. Ponnar and his family who ignored all naysayers and whose trust in the clinical team at Apollo gave us the inspiration to carry out this procedure and mark a milestone in our medical history" added Dr. Ramesh. This feat would have been impossible without the undivided support and fantastic work of the Tamil Nadu Government and the Organ donation program in the state.
"This outstanding achievement is a testament to the world-class abilities of our surgeons, physicians, technicians, nurses and other staff who are committed to serving our patients and providing them with healthcare of international standards" said Dr. Prathap C Reddy, Chairman & Founder, Apollo Hospitals.
Today, Mr. Ponnar is a happy man leading a normal life and all set to conquer his hopes and dreams.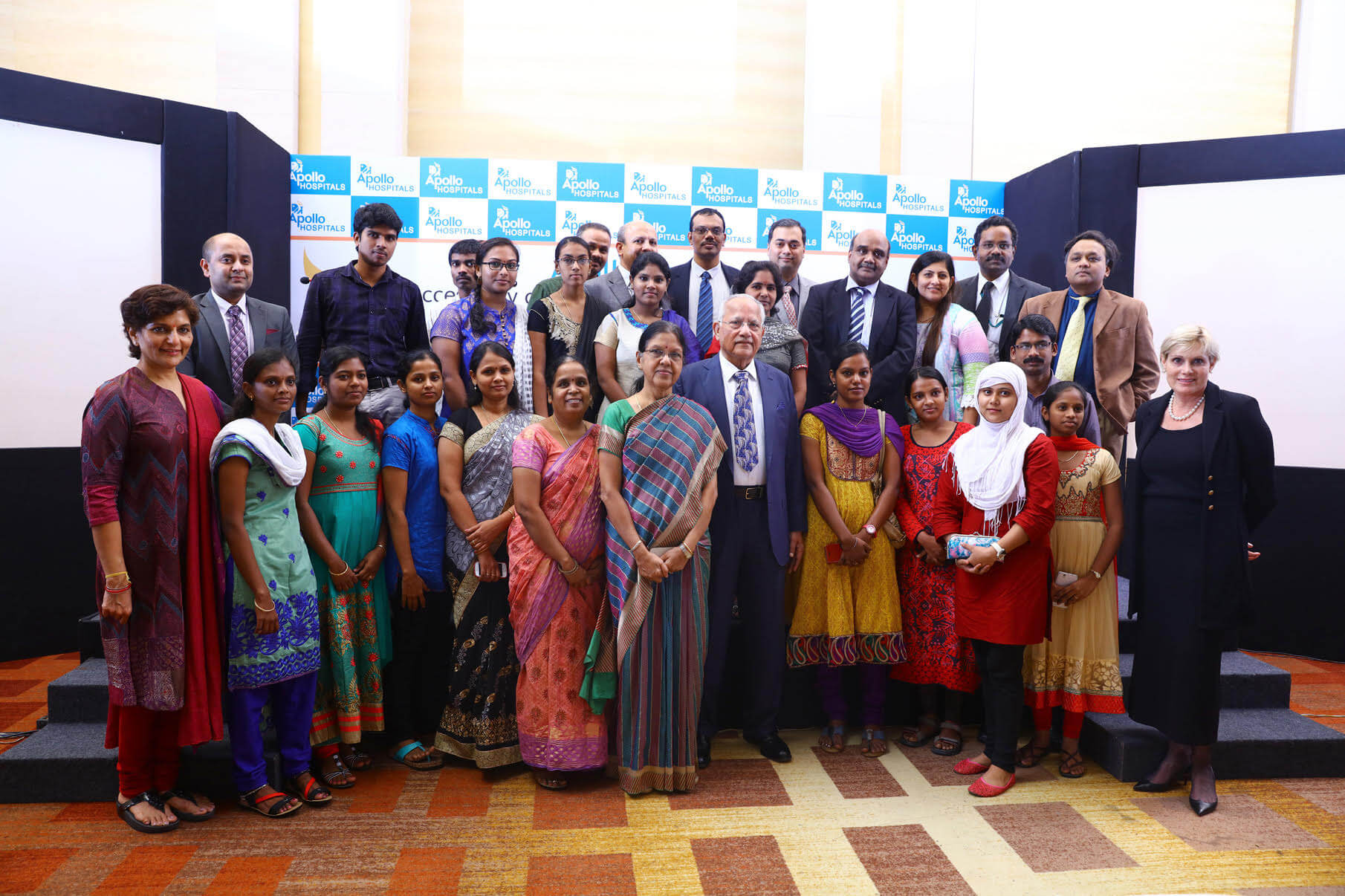 Apollo Hospitals, Chennai Heart Transplant & Liver Transplant Team
Mr. Ponnar