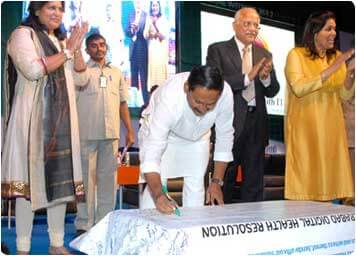 The third International Congress on Transforming Healthcare with ICT was organized this year on 31st August, 2012. Through this Conference, we wanted to bring all the healthcare eco-system players on a global platform, to participate, propagate and promote the various technology driven transformational approaches, solutions and their benefits to the grassroots, administrators, providers, and research community and to find ways to achieve the goal of equitable, sustainable, quality healthcare system.
21st century issues cannot be resolved with 20th century solutions. The illiterate of the 21st century will not be those who cannot read and write, but those who cannot learn, unlearn, and relearn. 27 specialists from the USA, Canada, UK, Middle East. Pakistan, Belgium, Denmark, Bulgaria Japan, New Zealand, Malaysia and Iran have shared their personal experience on how ICT is now making a difference in health care.
A specially designed tutorial Beyond Features: Understanding Digital Health Records will extensively review the relevance of EMR and digital records with the challenges faced in implementing these in India. Senior secretaries to the Govt. of India and state governments will discuss the role of ICT and eHealth initiatives across India. Sessions on Technology in Action, Education and Training, mHealth, Clinical Applications, Hospital Information Systems and the Indian Scenario in HCIT will provide an intellectual repast. A joint panel discussion with the Patient Safety Congress has highlighted how ICT can make a difference in patient safety. The inaugural and valedictory sessions with VVIP's participated has created the much needed awareness.