Apollo Speciality Cancer Hospital, Chennai celebrates Rose Day
Posted by Apollo Hospitals | 29 Sep,2015
Over 190 cancer survivors came together on Rose Day to spread the message that cancer is conquerable. Apollo Speciality Cancer Hospital, Teynampet,Chennnai which brought the patients and the doctors together held this program to share their support and join the fight against cancer along with the patients.
Survivors who shared anecdotes, addressed the gathering on their fight against cancer, elaborated on how positive attitude, will power and strong support system played a crucial role in their recovery.
Apollo Speciality Cancer Hospital, Teynampet,Chennnai recently launched special screening programs for Breast, Cervical, Prostate, Colorectal and Head & Neck Cancer for early detection. Doctors present also emphasized on the need for proactive and preventive screening, citing that cancer detected early is curable. Dr Prathap C Reddy, Chairman of Apollo Hospitals Enterprise Limited who was also present at the program elaborated on how technology played a vital role in changing the misconception that cancer is always associated with death. Having brought technologies like CyberKnife and Novalis, Apollo is all set to bring in Proton Therapy as well, he added.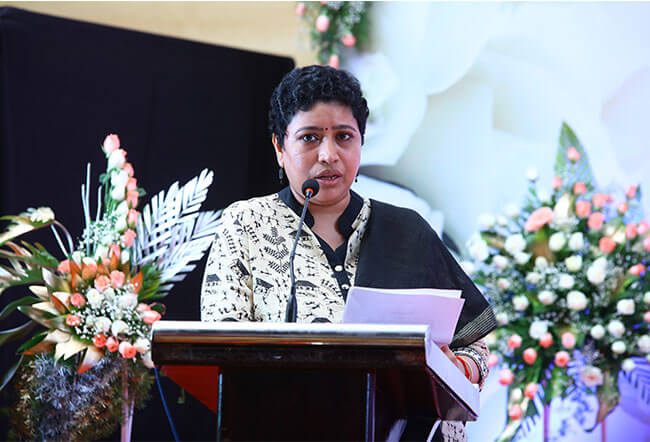 Posted by:
Apollo Hospitals
29 Sep,2015
Get the best of health related stories delivered to your inbox.
Apollo Hospitals organized the 9th Edition of the International Patient Safety Conference (IPSC) and the 10th Interna...
Date: 22 Feb,2023
Management of Aortic Aneurysm & Dissection Surgery Conclave 2022 was organized by Apollo Hospitals in Chennai. The co...
Date: 02 Nov,2022
Apollo Proton Cancer Centre (APCC) conducted its 2nd Apollo Annual Proton Practicum from May 20-22, 2022. Over 700 pa...
Date: 04 Jun,2022