Apollo Hospitals convened an International Health Dialogue on patient safety and healthcare transformation.
Posted by Apollo Hospitals | 14 Feb,2023
Apollo Hospitals organized the 9th Edition of the International Patient Safety Conference (IPSC) and the 10th International Conference on Transforming Healthcare with Information Technology (THIT) on 13th & 14th February at Taj Palace, New Delhi. The conference was also a part of the ongoing celebrations of Founder's Day, an annual event to pay tribute to the visionary Founder & Chairman of Apollo Hospitals, Dr Prathap C Reddy. The International Health Dialogue addressed critical issues in patient safety, with global experts on the subject and more than 2000 delegates from 30 countries.
With sessions around this year's theme of 'Dream, Design, Dare', the IPSC conference featured stalwarts like Shri Parameswaran Iyer, CEO, NITI Aayog and Dr Atul Mohan Kochhar, CEO, NABH India in their panel of esteemed speakers. Global thought leader Shri Sadhguru, Founder of the Isha Foundation gave an insightful virtual session in the International Health Dialogue. Other Dignitaries like Dr Neelam Dhingra, Head – WHO Patient Safety Flagship Initiative, Geneva, Switzerland, Dr Jonathan Perlin, President & CEO, The Joint Commission, USA and Dr Jacob Thomas, Chairman of the Board of Directors, Ramsey Sime Darby Healthcare, Malaysia also participated in the International Health Dialogue.
The panel also included Prof Ilona Kickbush, Founding Director and Chair, Global Health Centre, Graduate Institute of International and Development Studies, Geneva, Dr Carsten Engel, Chief Executive Officer at International Society for Quality in Health Care (ISQua), Atul Mohan Kochhar, Chief Executive Officer, National Accreditation Board for Hospitals and Healthcare Providers (NABH), India and others.
Dr. Prathap C Reddy, Chairman, Apollo Hospitals Group, said, "For decades, we have been at the forefront of ensuring that our patients receive treatment that is on par with the best available globally. Bringing the best of world-class healthcare to patients in India has always been our mission. The conference is our effort to encourage discussion and debate with the chance to effectively address issues among all stakeholders. We must remain updated on new developments and strategies to use modern technologies and AI to provide the best healthcare services possible."
This year's THIT's theme is centered on the Butterfly effect in action, examining different aspects of Digital Health along with accompanying standards and policies. It was supported by different endorsing partners and national organizations such as the National Health Authority (Govt of India), the Federation of Indian Chambers of Commerce & Industry, the Indian Medical Association, leading universities and several other Government organizations. Organizations like WHO, IITs, AIIMS Delhi, Indian Institute of Science, faculty from several overseas universities and established MNCs also participated in the conference. Additionally, start-ups from Innovative Centers of Excellence working on Make in India for the world projects, encompassing Digital Health, also showcased their products.
Dr. Preetha Reddy, Vice Chairperson, Apollo Hospitals Group, said, "The International Patient Safety Conference provides a forum for all interested parties to discuss best practices for enhancing patient safety, which is a crucial component of healthcare delivery. The THIT conference provides a platform for healthcare and IT entrepreneurs, professionals and students to get insights into how the healthcare business is getting disrupted by medical technology and innovation and the necessity to keep up with this transition. We anticipate a result in which the recommendations made are incorporated into the national policy to enhance patient safety and use innovative technology to achieve cost-effective health results that are advantageous to all stakeholders in the country's healthcare industry."
The IPSC conference was organized, in partnership with leading organizations, including Joint Commission International (JCI), the Public Health Foundation of India (PHFI), the Academy of Hospital Administration (AHA), the National Accreditation Board for Hospitals and Healthcare Providers (NABH), Consortium of Accredited Healthcare Organizations (CAHO), Quality & Accreditation Institute (QAI), Association of Healthcare Providers India (AHPI), Astron HealthCare Consultants and others.
Adding insights on the twin conferences, Dr. Sangita Reddy, Jt. Managing Director, Apollo Hospitals Group said, "As India moves closer to achieving universal health coverage, patient safety and digital health should be given high consideration. The twin conferences aim to foster discussion around healthcare policy and create a detailed framework for building a more secure and effective ecosystem for healthcare delivery incorporating the latest technologies to bring healthcare within everyone's reach."
During the conference, the International Patient Safety Awards were presented to recognize excellence in various categories, including Digital Innovation, Patient & Family Collaboration, Culture of Safety Design, Quality / Patient Safety beyond Accreditation, Patient Safety and Medication Safety.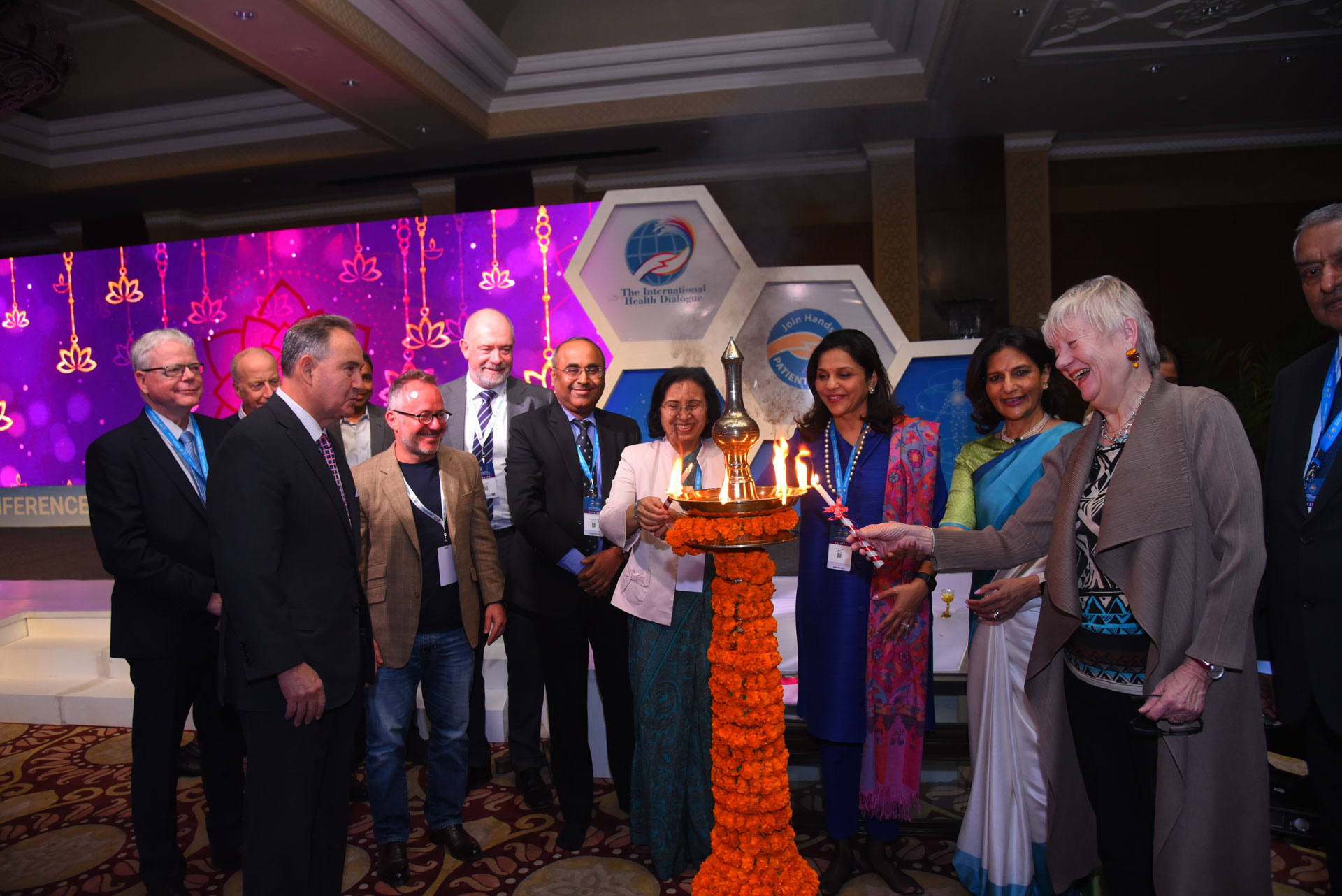 Posted by:
Apollo Hospitals
14 Feb,2023
Get the best of health related stories delivered to your inbox.
Management of Aortic Aneurysm & Dissection Surgery Conclave 2022 was organized by Apollo Hospitals in Chennai. The co...
Date: 02 Nov,2022
Apollo Proton Cancer Centre (APCC) conducted its 2nd Apollo Annual Proton Practicum from May 20-22, 2022. Over 700 pa...
Date: 04 Jun,2022
Apollo Cancer Centres proudly launched the "The Power to fight Breast Cancer is in Your Hands" campaign, which ill...
Date: 02 Apr,2021