Apollo Hospitals successfully organised the 7th International Patient Safety Conference (IPSC) and the 8th edition of Revolutionizing Healthcare through IT (RHIT) in Mumbai.
Posted by Apollo Hospitals | 01 Dec,2017
Over 2000 delegates from over 26 countries gathered at the 7th International Patient Safety Conference (IPSC) and the 8th edition of Revolutionizing Healthcare through IT (RHIT). The IPSC event witnessed collaboration with eminent speakers and international agencies including WHO, IMA, AIIMS, IMA, KPMG, JCI (US), NABH, NHS and leading Indian providers. Dr. Deepak Sawant, Minister of Public Health & Family Welfare, Government of Maharashtra and Dr Pradip Vyas, Health Secretary, Government of Maharashtra addressed the 7th International Patient Safety Conference. The Union Minister of State for Health & Family Welfare, Smt. Anupriya Patel addressed a Joint Plenary session on Patient Safety and IT in healthcare.
Dr Deepak Sawant, Minister of Public Health & Family Welfare said, "I am glad, that an international conference is being organized on the subject of patient safety – which is very close to my heart. Today we have almost 6 crore people being treated in India and 'affordability with safety' is a concern for all. In this regard I would like to request accreditation bodies to minimise the clerical work involved and focus on the practical on-ground realities so that patient safety is accorded focus rather than paper work." Commenting on the issues that patients and hospitals face today, he said, "It is important that hospitals train staff to manage not just the patients but also the family and emphasise communication and transparency so that incidents of patient distress are avoided."
Addressing the session, Smt. Patel said, "Patient safety and the use of technology in healthcare will be the great driving force for creating a health system that is accessible, equitable and affordable. The government is very keen in addressing the patient safety challenge and improving healthcare through IT. This we believe can be met through a cross-sectoral approach, that is partnerships, collaborations and policy formulations. I must commend Dr Reddy for organizing these two conferences on subjects that shall prove to be pivotal for the future of healthcare in our country."
Sharing his thoughts, Dr. Prathap C. Reddy, Chairperson and founder, Apollo Hospitals Group said, "We believe that patient safety is a subject of great concern and should be addressed on priority to counter the healthcare challenges. It is not just the role of government, but we as healthcare providers need to come together and bring in the global best practices on patient safety in India. I am glad to see such an overwhelming response to this initiative from all peers and public bodies."
Addressing the plenary session of the patient safety conference Dr. Preetha Reddy, Vice Chairperson, Apollo Hospitals Group said, "Safeguarding patient interest and safety requires us to adopt a holistic & systematic approach that extends across professional, cultural, technological and procedural boundaries. In order to do this, we have to increase engagement with patients, care-givers, the public, clinical partners, healthcare organisations, and the government. Unfortunately, while longstanding issues remain unresolved, new threats to patient safety emerge each day. Patient safety is the first principle and should be continually at the core of all we do. In order to do so, healthcare systems need to become accessible, affordable and accountable."
Talking on the adoption of the Mumbai Declaration, Ms. Sangita Reddy, Joint Managing Director, Apollo Hospitals said, "The Mumbai Declaration marks a paradigm move to ensure that patient safety becomes sacrosanct to the way care is delivered. The declaration will make patient centricity, the bedrock in the age of Urbanisation and Democratisation of healthcare. We urge all stakeholders – doctors, hospitals, policymakers and the Government to further the philosophy of the Mumbai Declaration and usher in an era of quality care that is accessible to all."
The Mumbai Declaration on Patient Safety recommends that separate forums be created for antibiotic policy framework, facility safety framework, overall patient safety standards and a forum for measuring and monitoring outcomes at the government level. It recommends each hospital to drive on the principles defined by the declaration, which are as follows:
Every hospital shall have a person designated for patient safety
Every hospital shall have a Patient Safety Committee with representatives from medical services, nursing, engineering, housekeeping, pharmacy and infection control that shall meet every quarter
Every hospital shall train all its employees on patient safety issues and hand washing
Every hospital shall educate its patients on patient safety issues and give them opportunity to ask questions
Every hospital shall have a policy and implemented system on reporting of adverse events within the organization
Every hospital shall cooperate with one another and exchange information about adverse events, including errors, their solutions, and "lessons learned" to improve patient safety
Every hospital shall collect rates for the following patient safety indices:

Patient falls
Pressure ulcers
Needle stick injuries
Medication errors (Prescription, transcription, dispensing and administration errors)
Hospital acquired infections
Antibiotic utilization
Hand washing
Other eminent speakers speaking at the IPSC event were, Sir David Dalton, CEO, Salford Royal NHS Foundation Trust, UK; Ms Paula Wilson, CEO, Joint Commission International, USA; Dr Ravi Wankhedkar, National President, IMA & Dr Jayesh Lele, IMA, Mumbai Chapter.
Speakers at the RHIT event included speakers like Alexander Thomas, Executive Director, Association of Healthcare Providers of India, Deepak Agarwal, Chairman, Department of Computerization AIIMS, New Delhi; Keith Fraidenburg, Executive VP & COO, CHIME, USA & Anil Bhansali, MD, Microsoft India Development Centre.
The thematic topics of this year's IPSC included
Role of physicians in patient safety and quality improvement
Use of data analytics to identify opportunities for improving patient safety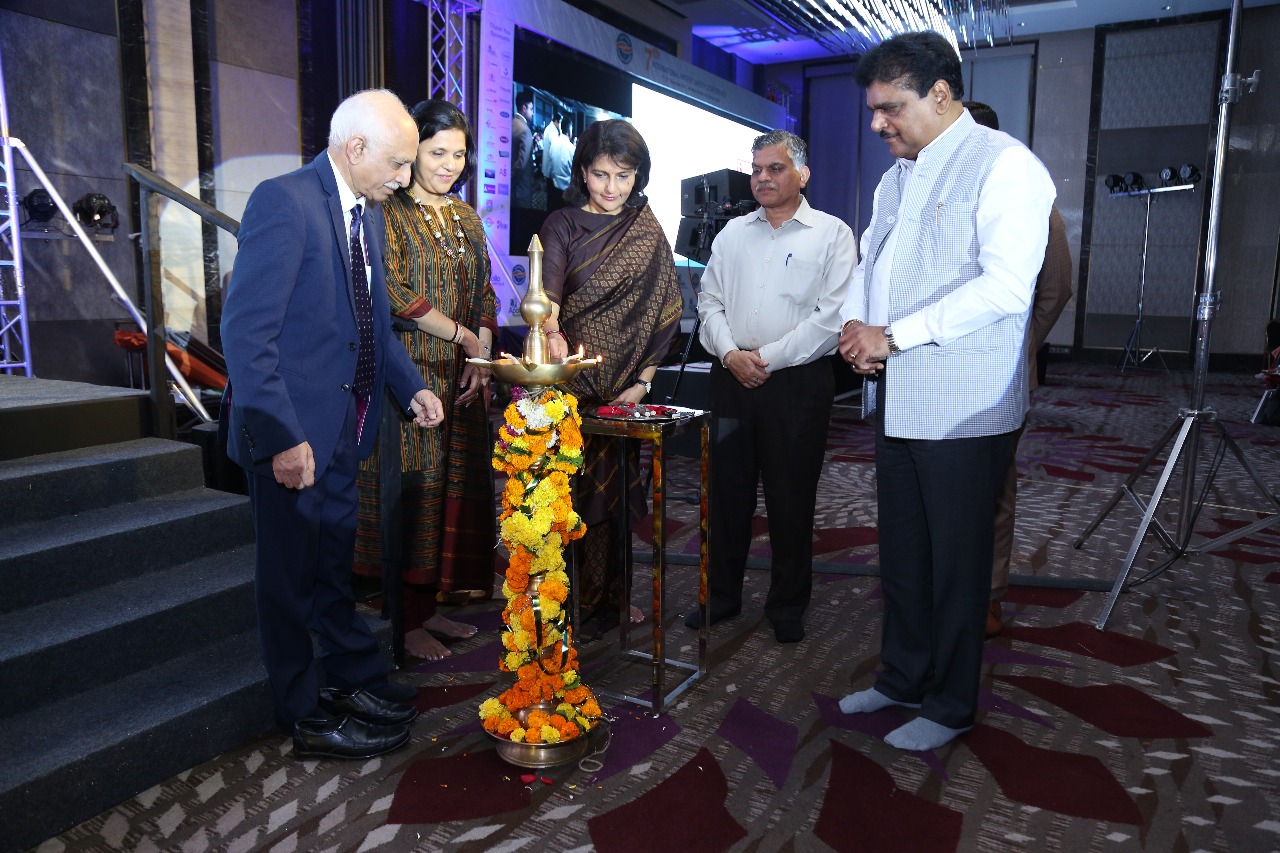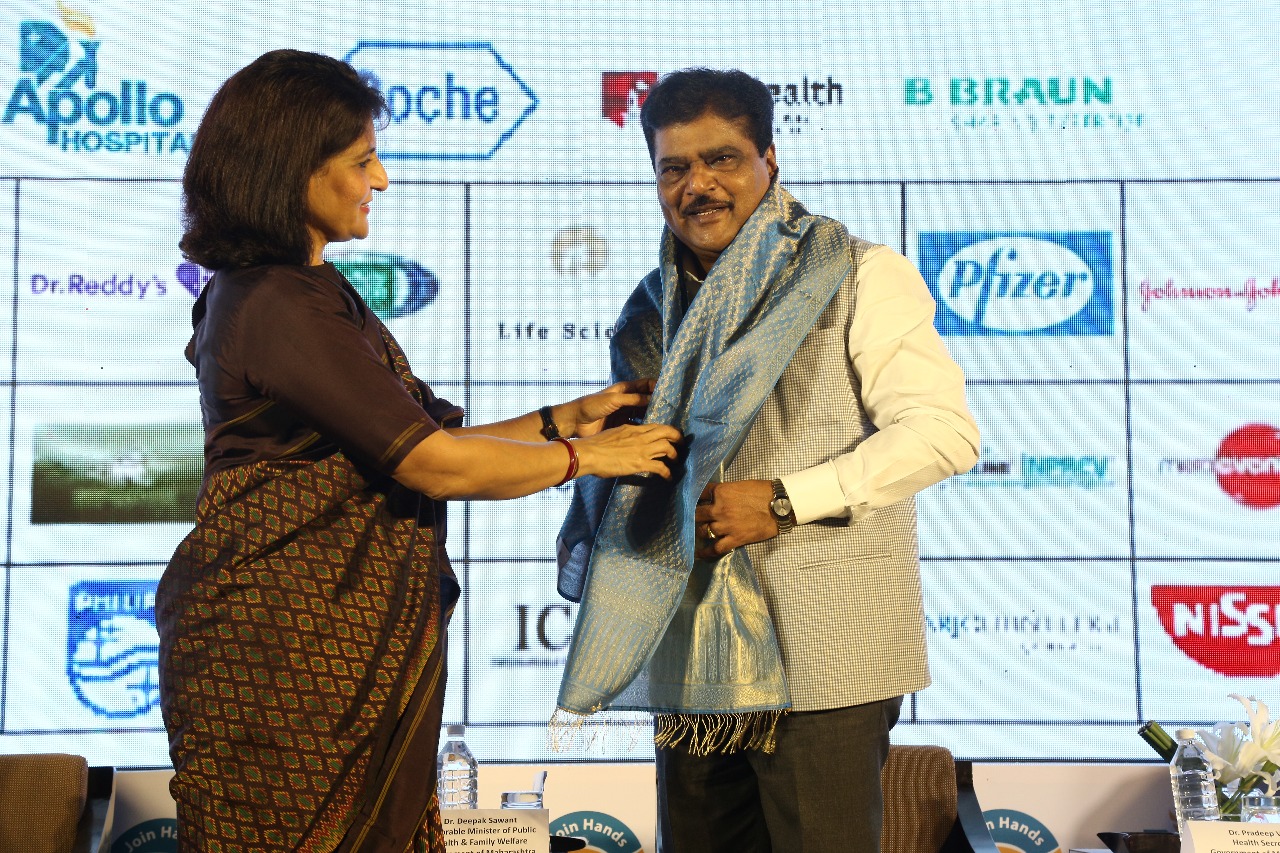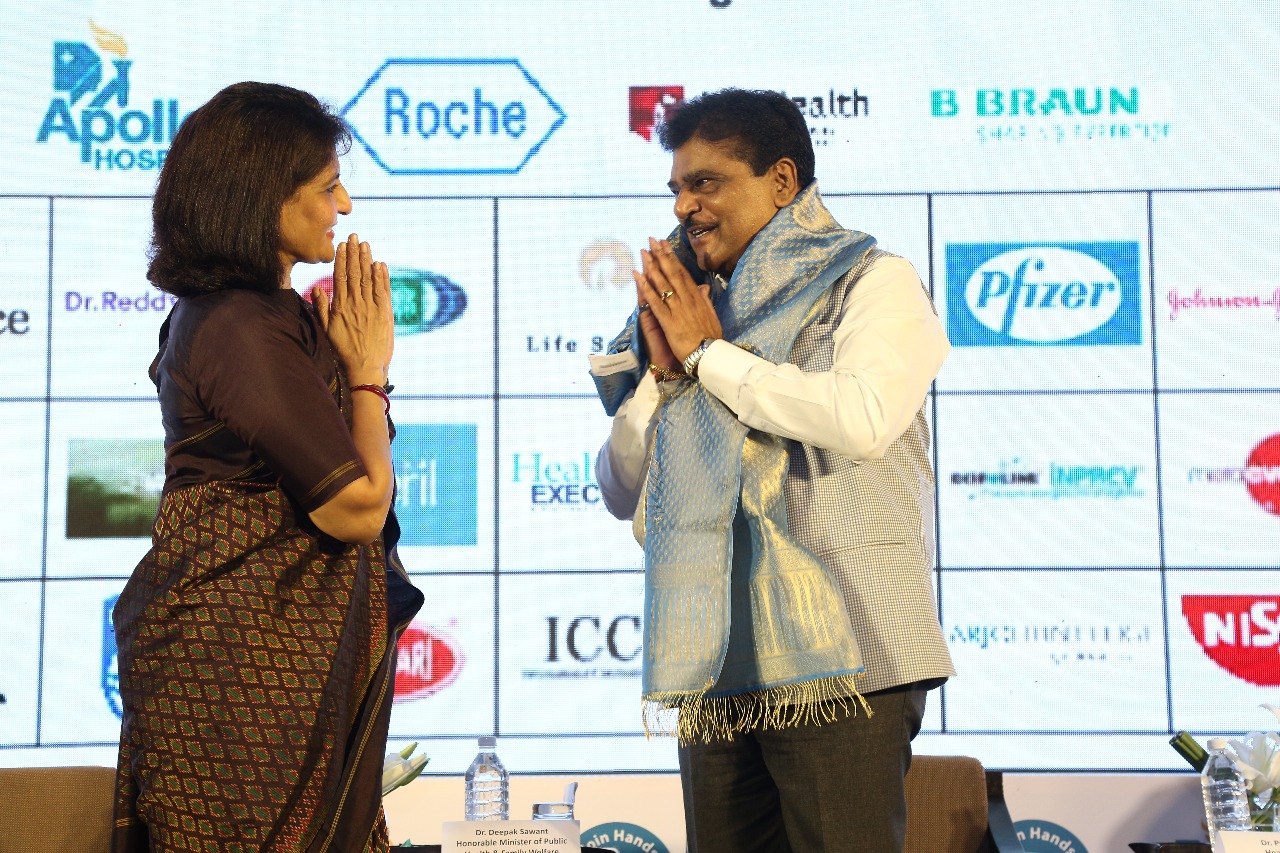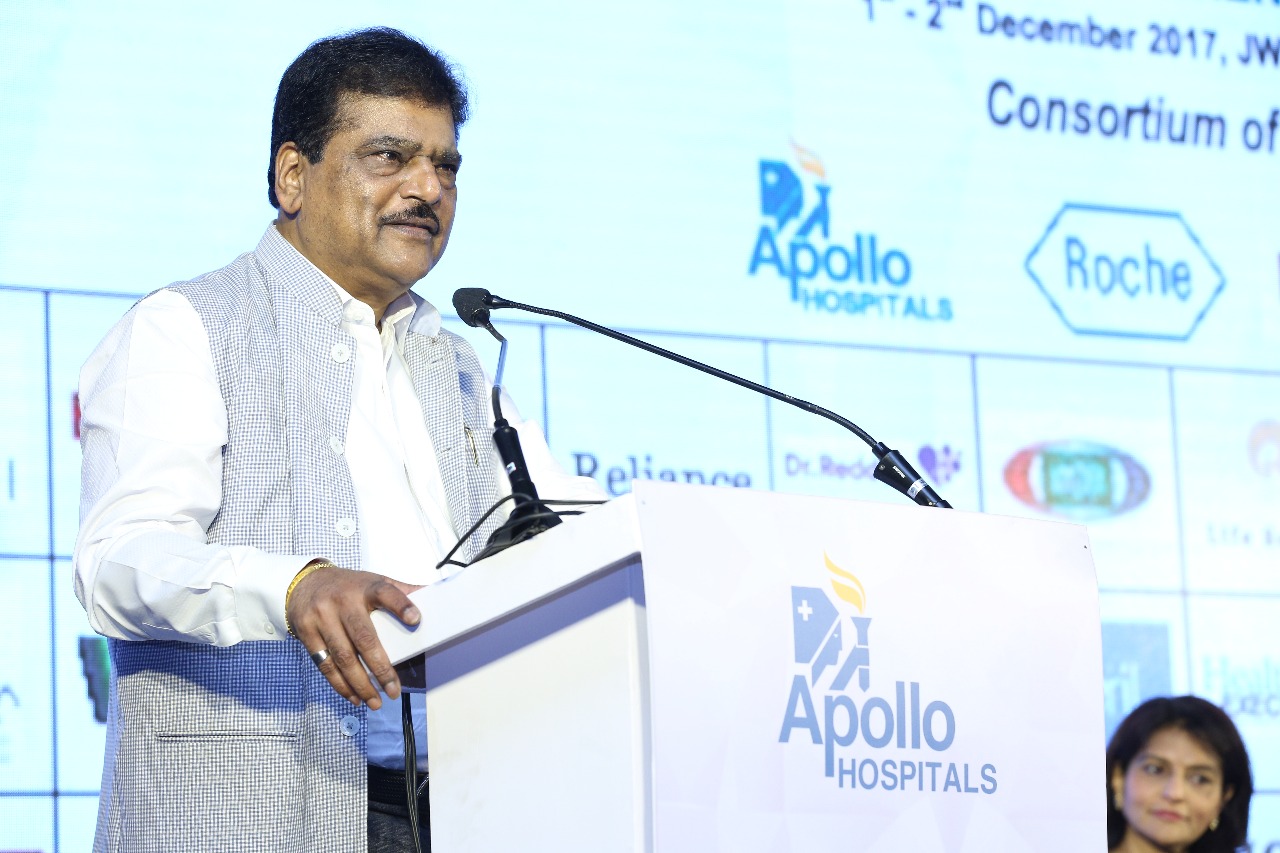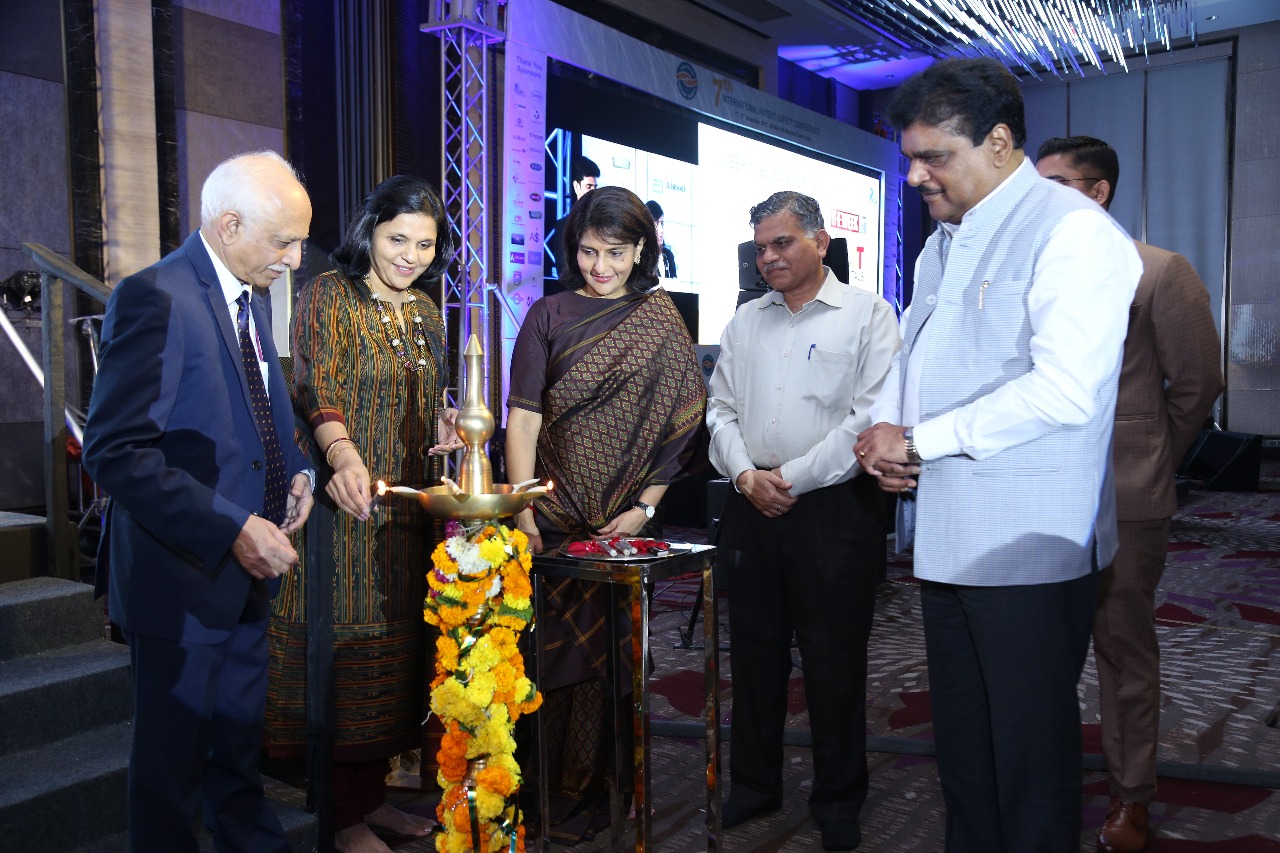 Posted by:
Apollo Hospitals
01 Dec,2017
Get the best of health related stories delivered to your inbox.
Management of Aortic Aneurysm & Dissection Surgery Conclave 2022 was organized by Apollo Hospitals in Chennai. The co...
Date: 02 Nov,2022
Apollo Proton Cancer Centre (APCC) conducted its 2nd Apollo Annual Proton Practicum from May 20-22, 2022. Over 700 pa...
Date: 04 Jun,2022
Apollo Cancer Centres proudly launched the "The Power to fight Breast Cancer is in Your Hands" campaign, which ill...
Date: 02 Apr,2021