Apollo Research & Innovations (ARI), Hyderabad organized a Walkathon event to commemorate International Clinical Trials Day 2019
Posted by Apollo Hospitals | 01 Jun, 2019
International Clinical Trials Day was launched to commemorate the day when James Lind started his famous scurvy clinical trial on May 20, 1747. This clinical trial laid the foundation for modern clinical research. A walkathon event being first-of-its-kind was jointly organized by Apollo Research & Innovations (Hyderabad), Clinosol, ISCR, Vigilare, Biopharm and CRBIO, outside the hospitals to mark the occasion of International Clinical Trials Day on 19th May 2019. The aim was to raise awareness about clinical research among the public.
Out of 800 registrations, around 400 people who participated in walkathon were from different backgrounds. There were students, teachers, health care providers, clinical research professionals, general population, and ethics committee members also. Registration was complimentary and the participants were provided a participation certificate.
Chief Guest Dr. M.U.R. Naidu, shared his insights about how Clinical Trials plays an important role in making sure that the safety and standard of the drug that we use in our daily lives. Further he added, how events like these are important to raise awareness on clinical trials among general population. Eminent speakers from the healthcare industry gave a brief talk on the importance of clinical trials, role of ISCR, role of hospitals and ethics committee in clinical research. It was highly applauded by the audience. Vice President of Apollo Research & Innovations (ARI), Ms. Ishita Shively flagged off the walkathon event.
The event was hosted and organized by Mr. Mujeebuddin C.S. Director of Clinical Research Private Limited and Ms. Chandana Pal from Apollo Research and Innovations, Hyderabad.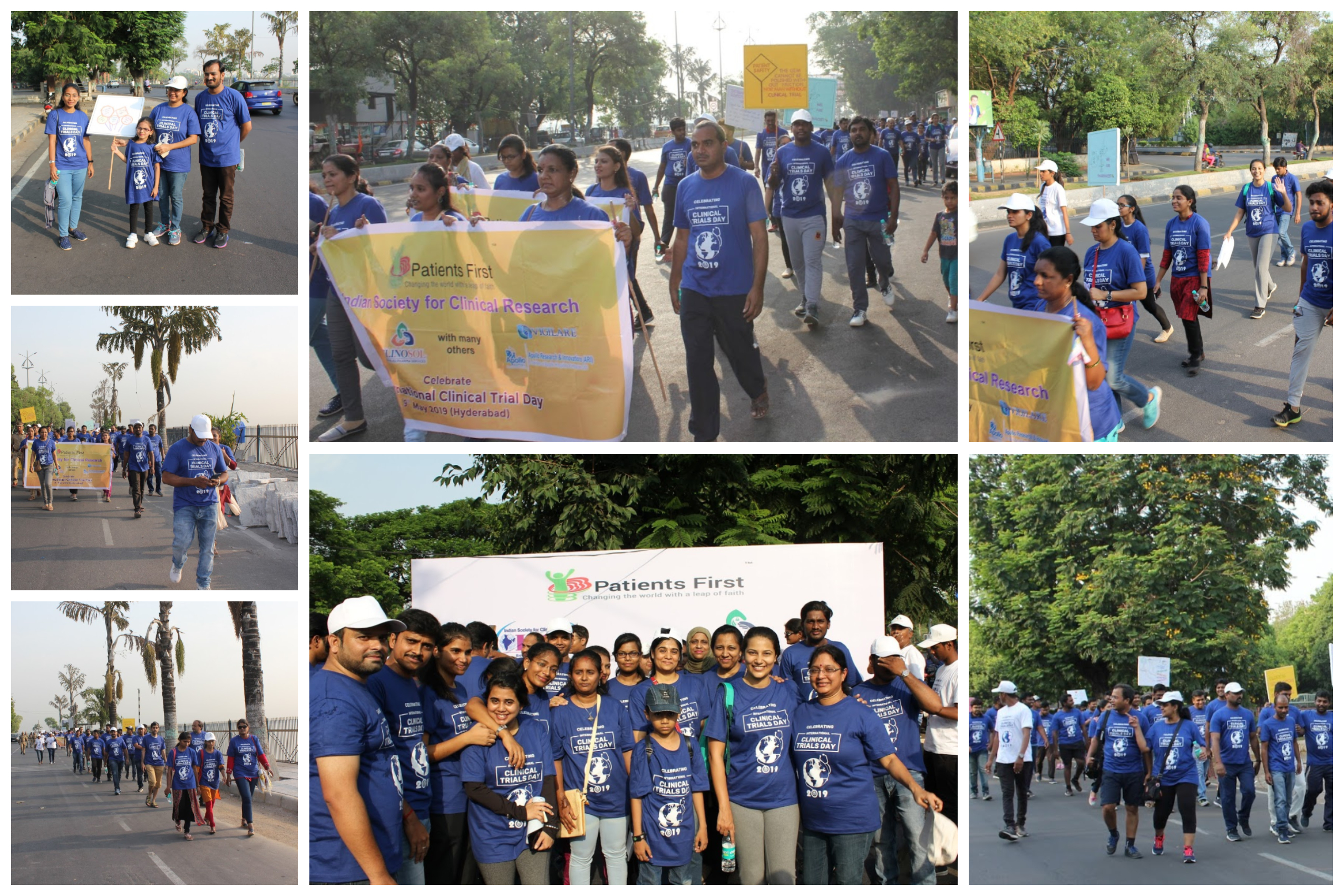 Posted by:
Apollo Hospitals
01 Jun, 2019
Get the best of health related stories delivered to your inbox.
Apollo Research & Innovation, a division of Apollo Hospitals, and the Apollo Hospitals Educational & Research Foundat...
Date: 12 Dec,2022
On the occasion of World Stroke Day, Apollo Multispecialty Hospitals Kolkata created awareness about Brain Stroke and...
Date: 24 Nov,2022
Children's Day is celebrated across the country to honor children and promote awareness of their education and welfar...
Date: 24 Nov,2022