Successful Key-hole angioplasty performed at Apollo Chennai!
Posted by Apollo Hospitals | 31 Jul,2014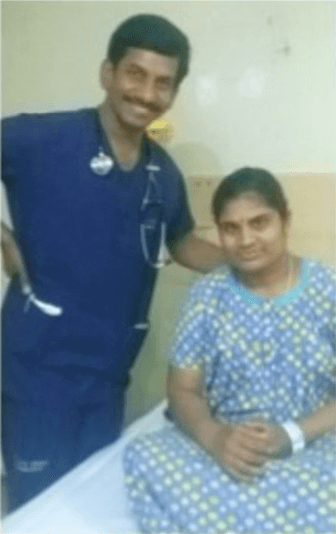 A 34 year old patient with an unstable angina who was referred in for a bypass surgery alternatively underwent a simple keyhole angioplasty at Apollo Hospitals, Chennai. The procedure was completed in just 20 minutes.
"The coronary angiogram taken at her native place revealed a 90 per cent critical narrowing of the left main coronary artery (LMCA), the main arterial trunk supplying the majority of the heart muscle due to high cholesterol levels. After discussing the options in detail, the patient opted for a non-surgical- keyhole angioplasty procedure. The procedure took just 20 minutes, the family and the patient were thrilled at the quick outcome, "said Dr. Y. Vijayachandra Reddy, senior Consultant and Interventional Cardiologist, Apollo Hospitals, Chennai who conducted the procedure.
Dr.Reddy added, "The use of advanced techniques, new generation drug eluting stents and adjunctive imaging technology of IVUS (intravascular ultrasound) which allows a virtual view of the inside of arteries has helped make these procedures simple."
Posted by:
Apollo Hospitals
31 Jul,2014
Get the best of health related stories delivered to your inbox.
Apollo Hospitals, Chennai completes India's first true robotic bariatric surgery on a 50-year-old woman from Banglade...
Date: 21 Sep,2021
Apollomedics Super Specialty Hospital, Lucknow has performed its second Living Donor Transplant surgery. A 45-year-ol...
Date: 15 Sep,2021
Apollo Hospitals Bangalore has announced the successful completion of 100 robotics cardiac surgeries at its dedicated...
Date: 09 Sep,2021