Apollo Multispecialty Hospitals, Kolkata has successfully performed Eastern India's first blood transfusion inside the womb and saved the life of an unborn baby.
Posted by Apollo Hospitals | 30 Oct,2021
For the first time in Eastern India, doctors at Apollo Multispecialty Hospitals gave a new lease of life to an unborn baby by a blood transfusion inside womb. Mrs. Rima was diagnosed with a rare complication of foetal hydrops during her 24th week of pregnancy where fluids get accumulated in the foetus, making the baby anemic.
Dr Mallinath Mukherjee, Apollo Multispeciality Hospitals said, "In such cases, blood transfusion to the unborn is the only way to save the baby's life. Even with treatment, survival rate of such babies is extremely low. In this case we have been able to successfully deliver the baby at 35 weeks of pregnancy after 6 blood transfusions. We are also grateful to the health department of the state for their support in this special delivery."
Read more about how doctors successfully performed first blood transfusion inside the womb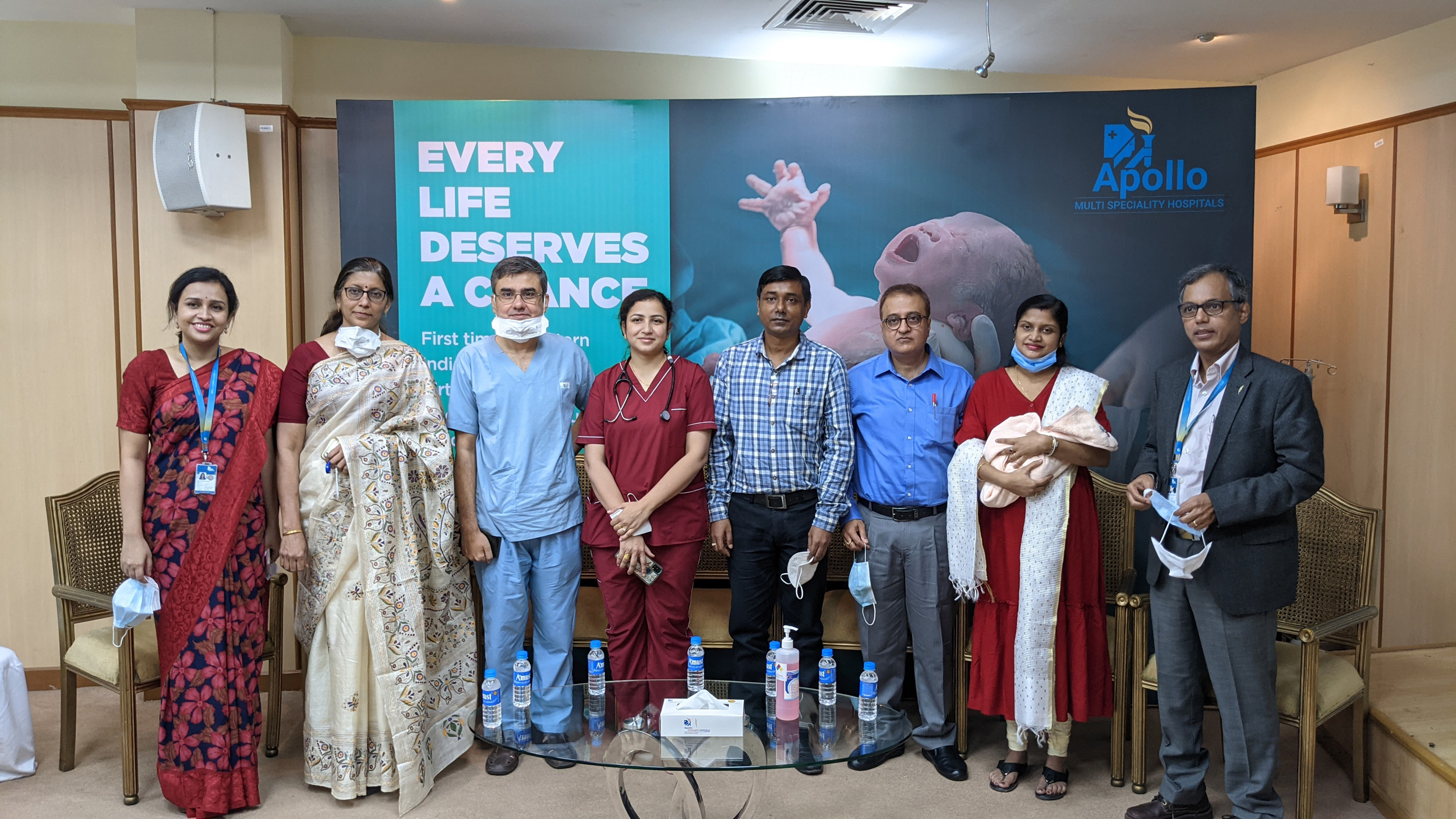 Posted by:
Apollo Hospitals
30 Oct,2021
Get the best of health related stories delivered to your inbox.
Apollo Hospitals, Navi Mumbai, a leading tertiary care hospital, successfully performed a laminectomy with removal of...
Date: 30 Jun,2022
A rare case of congenital heart disease, 3-month-old Baby Priyansh was successfully operated at Indraprastha Apollo H...
Date: 21 Jun,2022
In a rare feat, the Surgical Transplant team at Apollo BGS Hospitals, Mysuru performed a Pediatric Liver Transplantat...
Date: 21 Jun,2022