Apollo BGS Hospitals, Mysore gave a new lease of life to a 59-year-old man by performing a life-saving procedure using Spy Cholangioscopy with Electrohydraulic Lithotripsy
Posted by Apollo Hospitals | 18 Jul,2019
Things were not going too well with the health of the 59-year-old Mr. Devaraj who visited Dr. Rajkumar P. Wadhwa – Chief Gastroenterologist & Head of Department of Gastro Sciences, Apollo BGS Hospitals, Mysore on 13th April 2019. He was diagnosed with severe jaundice and fever, further evaluation revealed a large stone that was blocking the bile duct which was life threatening. This stone could not be operated upon.
"This large stone was formed over the last 4 years where initially he was diagnosed with Liver Cirrhosis. He had excessive bleeding while he underwent a surgery at a different hospital and for the same he was infused with 12 units of blood. After the surgery the flow from the bile duct to his intestine was blocked and it was managed with a stent with a plastic tube inside for several years. 4 years later in the year 2015, the stent was removed following which he was brought to Apollo BGS Hospitals, Mysore a month back in a very critical state with a large stone in his bile duct" said Dr. Rajkumar P. Wadhwa.
The stone was big and it could not have been brought out in a normal way as there was narrowing of the tube and surgical intervention would have led to patient's death due to excess bleeding similar to his earlier attempt of a surgery which almost risked his life. At Apollo BGS Hospitals, Mysore, with the latest technology and the experienced skills of the consultant, an equipment called Spy Cholangioscopy with Electrohydraulic Lithotripsy was used. This scope was inserted through the bile duct inside the liver to blast the large stone into small pieces. These small pieces were brought out completely and Mr. Devaraj is absolutely leading a normal life now.
"State of the art technology, Apollo Doctors skills and the quality of the procedure provided by the department of Gastro Sciences lead by Dr. Rajkumar P. Wadhwa has given a new life to Mr. Devaraj through this minimally invasive gastro procedure. Mr. Devraj would have developed serious infections, sepsis & other complications if this minimally invasive procedure was not performed. Apollo BGS Hospitals, Mysore specializes in all kinds of Minimally Invasive Gastro procedures including complex surgeries using endoscopy. This life-saving procedure is the first of its kind in the whole state of Karnataka. People travel from all over Karnataka including Bangalore to get this procedure done at Mysore. Mysoreans need not go outside the city to get this minimally invasive procedure done" says, Mr. N. G. Bharateesha Reddy, Vice President & Unit Head, Apollo BGS Hospitals, Mysore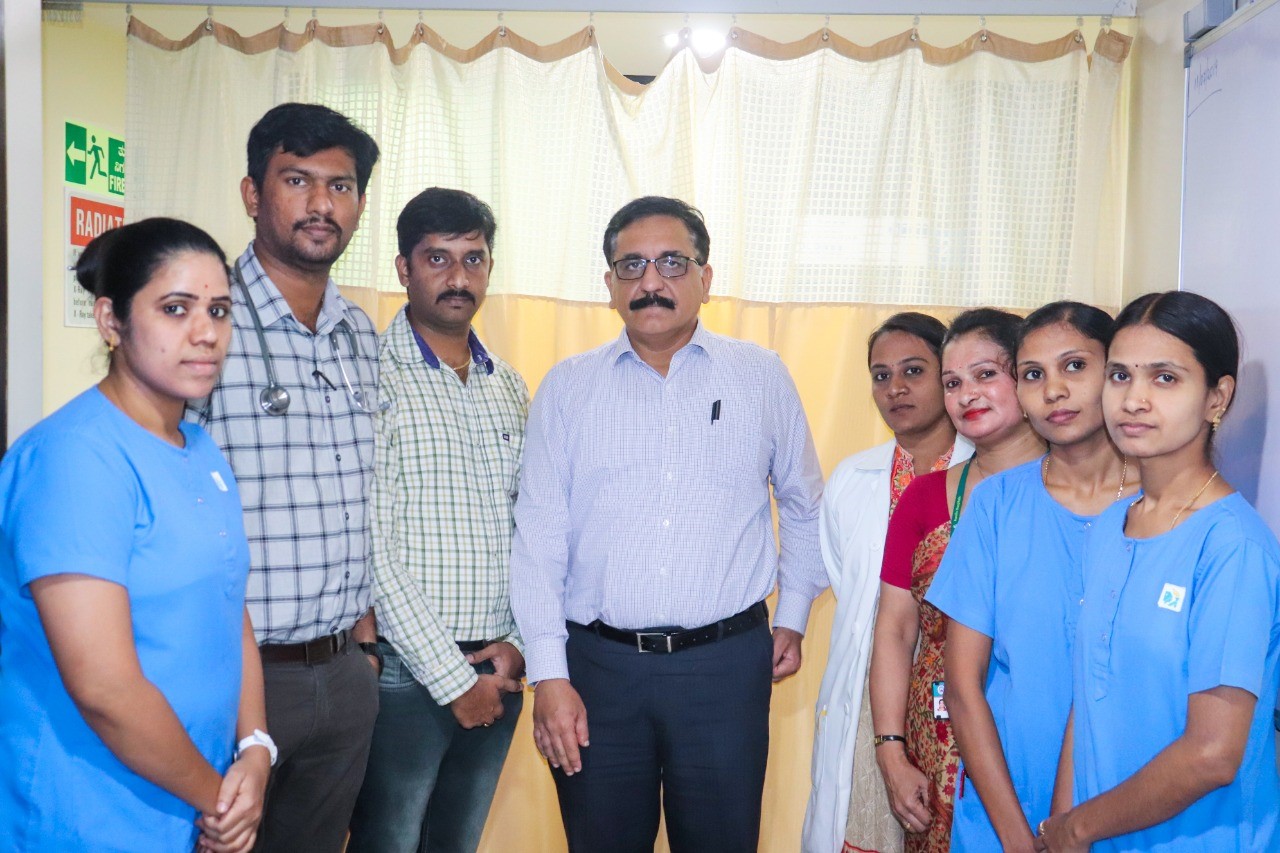 Posted by:
Apollo Hospitals
18 Jul,2019
Get the best of health related stories delivered to your inbox.
Apollo Hospitals is the largest Cardiac care program in India and one of the leading cardiac programs in the world in...
Date: 28 Sep,2023
Apollo Hospitals continues to spearhead advancements in healthcare by providing accessible and top-quality medical se...
Date: 22 Sep,2023
A 35-year-old woman from Vadodara saved the life of her 6-year-old daughter by donating a part of her liver. The chil...
Date: 06 Sep,2023