A 28-year-old medical student who underwent Robotic Colorectal Surgery at Apollo Hospitals, Chennai has won a Gold Medal in her post-graduate course.
Posted by Apollo Hospitals | 21 Sep,2021
A 28-year-old post-graduate medical student successfully underwent Robotic Colorectal Surgery at Apollo Hospitals, Chennai for her low rectal cancer and also succeeded in completing her studies as well as winning a gold medal.
Dr. Venkatesh Munikrishnan, Consultant Colorectal & Robotic Surgeon at Apollo Institute of Colorectal Surgery, Chennai said, "The patient was diagnosed with very low rectal cancer in 2017 when she was 24 years of age, just as she was about to join her medical post-graduation. It was a shock to her as she expected that even with treatment, her medical dreams would come to an abrupt halt. This is because conventional surgery for colorectal cancer leaves patients with a colostomy, i.e., a surgically created opening in the body that routes bowel waste away into an external colostomy bag. It was then that she approached us with the hope that we could offer her a solution that would let her continue her studies and live a normal life. We did not let her down!"
Read more about Robotic Colorectal Surgery performed at Apollo Hospitals, Chennai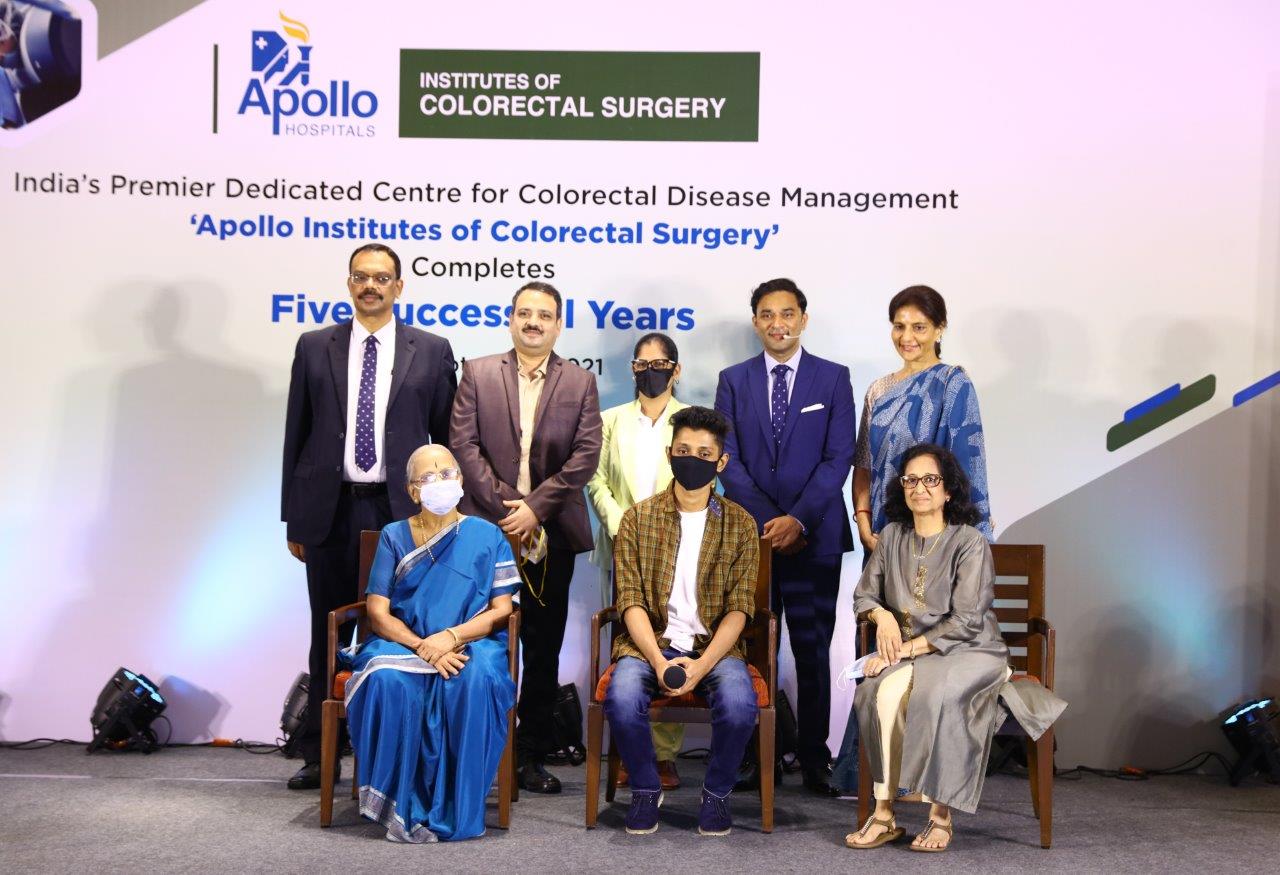 Posted by:
Apollo Hospitals
21 Sep,2021
Get the best of health related stories delivered to your inbox.
Apollo Hospitals, Navi Mumbai, a leading tertiary care hospital, successfully performed a laminectomy with removal of...
Date: 30 Jun,2022
A rare case of congenital heart disease, 3-month-old Baby Priyansh was successfully operated at Indraprastha Apollo H...
Date: 21 Jun,2022
In a rare feat, the Surgical Transplant team at Apollo BGS Hospitals, Mysuru performed a Pediatric Liver Transplantat...
Date: 21 Jun,2022