Government's new Health initiative 'SEHAT' launched in association with Apollo Hospitals
Posted by Apollo Hospitals | 01 Sep,2015
On 25th August 2015, Shri Ravi Shankar Prasad, Hon'ble Union Minister of Communications and Information Technology, and Union Minister of Law and Justice launched the government's latest health and IT initiative called SEHAT (Social Endeavour for Health And Telemedicine) at the India Habitat Centre in Delhi today. This venture with Apollo Hospitals was the first of its kind in India to connect 60,000 Common Service Centers across the country to a common network and provide healthcare access to millions of citizens irrespective of geographical location or connectivity.
Dr. Prathap C Reddy, Chairman – Apollo Hospitals said: This initiative of 'SEHAT', shall connect the largest population of our country on a common network to avail telehealth services. Apollo Hospitals has always been committed to providing the Digital Dividend to all Indians. We are very proud to have launched India's first Telemedicine centre in 2000, in Aragonda and it was inaugurated by the then President of the United States, Mr. Bill Clinton. Through our PM's 'Digital India' initiative more Indians shall get access to e-services and we are delighted to be a partner with the GOI in this path breaking endeavour to link SEHAT to 60,000 Common Service Centers.
Ms. Sangita Reddy, Joint Managing Director, Apollo Hospitals said: "Telemedicine can provide rural population access for basic, specialty and super specialty consultations. Since 80% of the conditions do not require a doctor's physical presence immediately, they can be dealt with through telemedicine. Most lifestyle and communicable diseases fall into this category. It is indeed a privilege for us to work with the Government of India and the Hon'ble Minister in making history by starting the world's largest telemedicine program in the world today."
The Apollo Group launched the first telemedicine centre in the country in 2000. Through this, the hospital has been able to reach geographically remote and inaccessible regions of the country and the world to better enable the reach of medical treatment. The Group operates one of the country's largest telemedicine networks and has partnered with the Indian Space Research Organization, the Ministry of Health and Family Welfare and Governments from the Africa, CIS and Pacific Rim nations to provide access to quality medical services.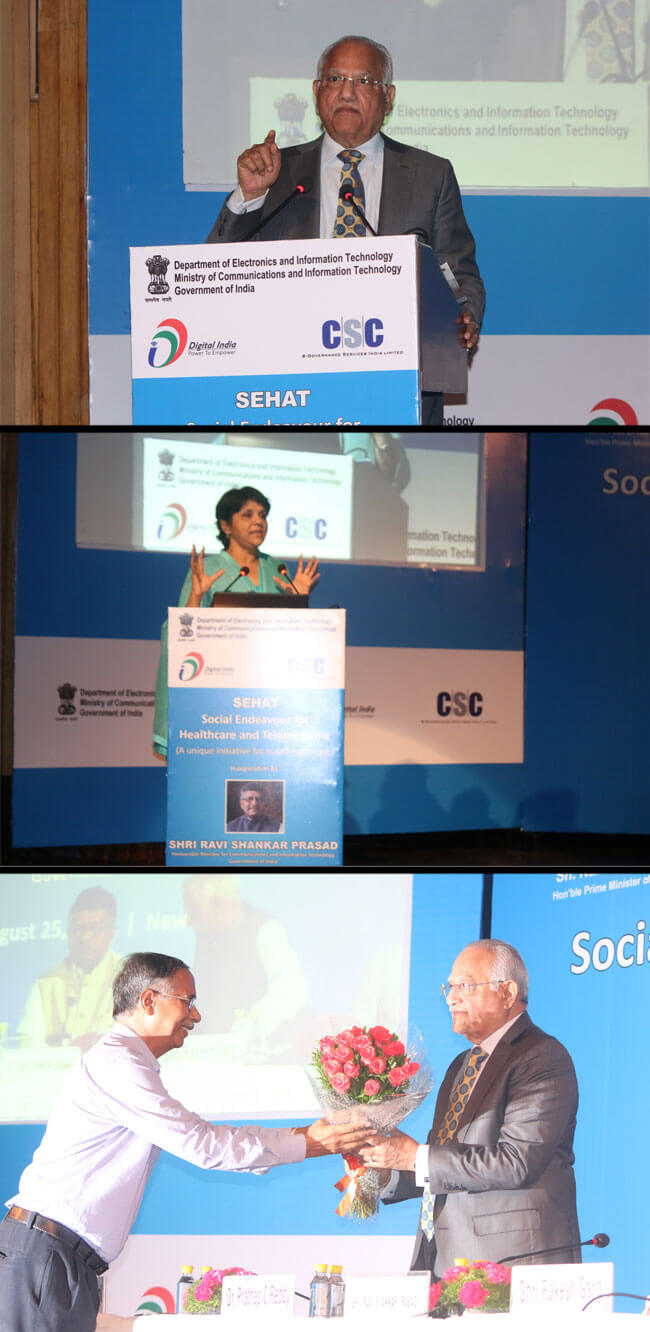 Posted by:
Apollo Hospitals
01 Sep,2015
Get the best of health related stories delivered to your inbox.
Apollo Hospitals has launched India's first Comprehensive Connected Care programme; powered by Apollo's Connected Car...
Date: 06 Sep,2023
Dr. R. Bindu, Minister of Higher Education and Social Justice, Government of Kerala inaugurated the installation of t...
Date: 04 Aug,2023
Apollo Proton Cancer Centre (APCC) has marked a definitive step ahead by making the world's most advanced radiation t...
Date: 18 Jul,2023