Evening Clinics now open at Apollo Children's Hospital, Chennai
Posted by Apollo Hospitals | 24 Aug,2015
The health needs of children are extremely unique and different. In addition, today, more than ever before, there is increased need for pediatric super specialties such as Cardiology, Neonatology, Neurology and Robotic Urology.
Our objectives are to make a world of difference in the health care and well-being of children, adolescents and their families by integrating medical care, education and research to provide the highest quality care and service to the community and to provide specialized health care services under one roof for all children.
Therefore we have started Evening clinics and Sunday clinics where Consultants from different Paediatric specialties are available.
Evening Clinics
Dr.Raghupathy (Paediatrician) 2pm to 7pm
Dr.Daga (Paediatrician) 2pm to 7pm
Dr.M.Sridhar(Paediatrician) 6pm to 8pm
Dr.J.K.Reddy (Paediatrician) 7.30pm to 10.30pm
Dr.Banu (Paediatrician) 7pm to 8pm
Dr.Jimmy Shad (Urology) 7pm to 8pm
Dr.Gopinath Menon (Orthopaedics) 6pm to 8pm
Sunday Clinics
Dr.J.K.Reddy (Paediatrician) 11am-2pm
Dr.Latha Viswanathan (Paediatrician) 10am-12noon
Dr.C.Satheesh (Paediatrician) 11am-12noon
Dr.Desai (Paediatrician) 11am-1pm
Dr.Jimmy (Urology)/ Dr.Rajeev (Paediatric surgeon)/ Dr.Sankar(Orthopaedics)/ Dr.Clington(Orthopaedics) are also available.
Posted by:
Apollo Hospitals
24 Aug,2015
Get the best of health related stories delivered to your inbox.
Apollo Hospitals has launched an Institute of Hernia Surgery and Abdominal Wall Reconstruction at Chennai which is a ...
Date: 01 Sep,2021
Apollo Proton Cancer Centre (APCC) has launched India's first video newsletter - PRONEWS. Aimed at reaching readers w...
Date: 19 Aug,2021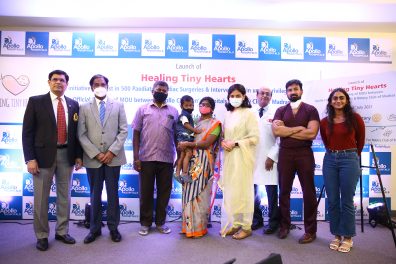 The Department of Pediatric Cardiology and Pediatric Cardiac Surgery of Apollo Children's Hospital, Chennai has partn...
Date: 07 Jul,2021