Apollo Hospitals launches its first Cosmetic Clinic in North India!
Posted by Apollo Hospitals | 22 Jan,2013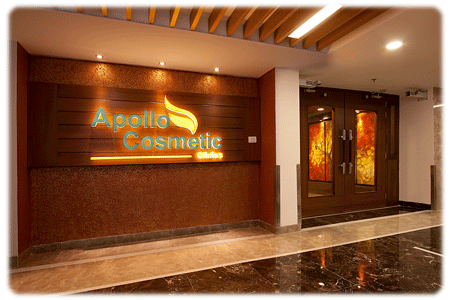 Cosmetic surgery is a life-enhancing event. It can set you apart from others and give you the looks that you always desired. Apollo Hospitals Group, India's premier healthcare service provider, added another feather in their hat of excellence, with the launch of the first Apollo Cosmetic Clinic in North India.
A brand new offering from one of the most trusted names in health care; the Apollo Cosmetic Clinic is now open in Delhi after the runaway success of the maiden centre in Chennai. Coupled with the clinical excellence spanning three decades, the clinic offers world-class cosmetic treatments under one roof to the discerning people of the city. Equipped with the best specialists in the country, state-of-the-art infrastructure, cutting-edge technology and techniques, zero-infection zones, stringent quality control and international-standard protocols, abundant precautions have been taken to ensure patient safety and complete confidentiality.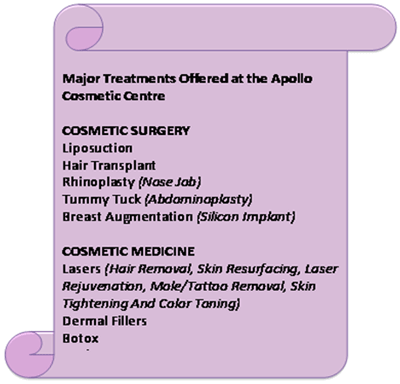 Dr Kuldeep Singh, Senior Consultant, Cosmetic Surgery, Indraprastha Apollo Hospital said, "Over the year's cosmetic surgery has become a much safer, effective and popular trend. The improvement of the human figure is now almost limitless with the advancement in the medical surgery, whether it is in the face, body or limbs".
Dr Shahin Nooreyezdan, Senior Consultant, Cosmetic Surgery, Indraprastha Apollo Hospital said, "Being a leader in the industry, it is quintessential for us to provide our customers with innovative and high quality service offerings that cut across the healthcare spectrum. Cosmetic treatments worldwide are becoming a preferred choice of many to acquire the much-desired beauty; however, the biggest deterrent for such treatments continues to be quality and the safety of patients. Our foray into cosmetic treatments with the Apollo Cosmetic Clinics aims at bridging this gap to offer a seamless solution for beauty treatments with absolute care that reflect the same passion, commitment and credibility that the Apollo Group of Hospitals has extended over the last three decades to its patients".
The specialized team at Apollo Cosmetic Clinic includes Dr Kuldeep Singh, Dr Shahin Nooreyezdan, Dr Lokesh Kumar, Dr RK Seth, Dr I P Singh and Dr Anup Dhir.
Posted by:
Apollo Hospitals
22 Jan,2013
Get the best of health related stories delivered to your inbox.
Apollo Hospitals Group has launched its indigenously developed automated, rapid-response patient monitoring system. T...
Date: 02 Nov,2022
Apollo Hospitals Group is to set-up a state-of-the-art tertiary care hospital in partnership with Balmer Healthcare, ...
Date: 05 Sep,2022
A Memorandum of Understanding (MoU) has been signed between Apollo Hospitals Group and Eclipse Group, Africa, to esta...
Date: 05 Sep,2022