Apollo Hospitals Foundation and WWF, India extend their partnership to provide medical support to forest department frontline staff and local communities
Posted by Apollo Hospitals | 19 Feb,2017
While frontline staff have to brave difficult terrain, harsh weather conditions, wildlife and poachers in their daily lives, forest-fringe communities are also faced with issues of human-wildlife conflict, and extreme climatic events for which medical assistance is required. The tie-up between Apollo Hospitals Foundation and WWF, India continues after one year of partnership.
The continuing tie-up, to be effective from April 2017 for a one-year period, will extend immediate medical support to affected frontline staff of forest department and local community members in the states of Jammu & Kashmir, Himachal Pradesh, Sikkim, West Bengal, Arunachal Pradesh, Assam, Uttarakhand, Uttar Pradesh, Bihar, Rajasthan, Madhya Pradesh, Chhattisgarh, Maharashtra, Tamil Nadu, Karnataka and Kerala. The partnership covers quality medical treatment of patients that also includes air ambulance services in critical and emergency conditions. This unique partnership between the two organizations will cover medical camps and cases including (but not confined to) grievous injury due to attacks by wild animals; fall from elevated areas (like hills or machines); accidents while patrolling in vehicles (collision, falling off etc); burns during fire-fighting operations; injuries in crowd control operations during incidents of human-wildlife conflict ; medical emergencies during extreme climatic events, life threatening diseases like malaria, dengue etc; venomous bites / stings, and electrocution.
Speaking on the necessity of enhancing the welfare of brave wildlife protectors and community members, Mr. Ravi Singh, Secretary General and CEO, WWF-India said, "This partnership is a key milestone where WWF-India and the Apollo Hospitals have come together to provide specialized medical care to both the frontline forest staff and members of the local community, who form an important part of our work. Initiatives such as medical treatment and health check-ups will go a long way in ensuring that people have access to medical care."
Ms. Upasana Kamineni Konidela Vice Chairperson, Apollo Hospitals Foundation said, "We at Apollo Hospitals Foundation understand the perils that these frontline staff face and we are always there to support them in their endeavour to help conserve our wildlife".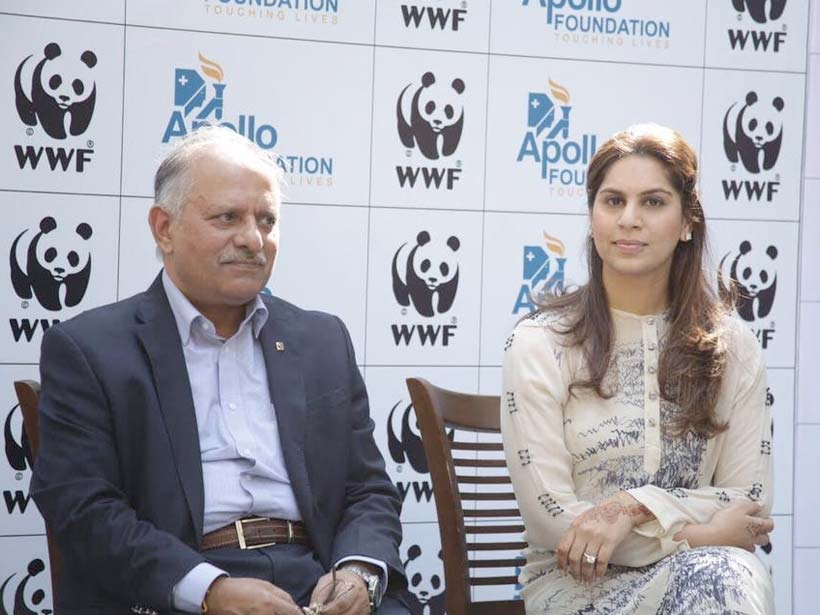 Posted by:
Apollo Hospitals
19 Feb,2017
Get the best of health related stories delivered to your inbox.
Apollo Multispeciality Hospitals Limited, which is a 100% subsidiary of Apollo Hospitals Enterprise Ltd. has acquired...
Date: 28 Sep,2023
Apollo Hospitals has launched India's first Comprehensive Connected Care programme; powered by Apollo's Connected Car...
Date: 06 Sep,2023
Apollo Hospitals has launched a Pan-India expansion of their one-of-a-kind connected care program, Apollo Connect. Wi...
Date: 05 Sep,2023