Paediatric Cancers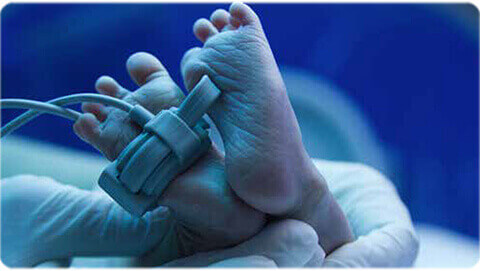 Every year, 150 out of every million children in India get diagnosed with cancer. Leukaemia and lymphoma represent the most frequent Pediatric malignancies followed by brain tumours. Bone tumours, neuroblastoma, nephroblastoma are less frequent. Brain tumours are the most common type of solid tumour in children.
Pediatric Leukaemia is the most common form of childhood cancer, and accounts for about 30% of all cancers that affect children and young adults. The number of boys presenting to cancer centres in India are far more than girls and this represents our social bias rather than a true male preponderance.
In the last three decades, treatment for childhood cancers has improved in leaps and strides with an overall survival rate of above 80%. This progress is mostly due to advances in diagnostics, supportive care, multimodal chemotherapy treatment protocols, surgical clearance with precision and high technology radiotherapy delivery.
PEDIATRIC CANCER SYMPTOMS
Leukaemias result from the uncontrolled proliferation of white cells that may be lymphoid or myeloid cell groups. Depending on the type of cell groups involved they are called Acute Lymphoblastic Leukaemia (ALL) the most common type present in 85% of children and Acute Myeloid Leukaemia (AML) that accounts for approximately 15% of childhood leukaemia.
Children may present with fever, bone pain and reddish skin spots or bleeding from nose and mouth. On examination, most of them have an enlarged liver, spleen or lymph nodes. Bone pain could be indicated by a young child limping or refusing to walk. Signs of bleeding include easy bruising or small spots of blood called petechiae under the skin. Prolonged fever with no apparent cause can also be a presenting symptom. Persistent headache, vomiting, inability to walk or visual symptoms could be features of a brain tumour. A painless bony swelling that has come to light after a trivial injury is the most common presenting feature of a bone tumour. A white eye reflex is an early sign of an eye cancer called retinoblastoma.
PEDIATRIC CANCER TREATMENT
Apollo Hospitals is a pioneer in cancer treatment and has dedicated Pediatric Oncology units with clinical expertise to manage all types of childhood cancers. Treatment in the form of chemotherapy, surgery, radiotherapy or in various combinations is used depending upon the cancer type for maximum benefit after discussion in a multidisciplinary team meeting.
Pediatric surgeons can offer minimally invasive surgery that reduces pain after the procedure, shortens the child's stay in the hospital and speeds recovery so the child can return to his or her usual daily activities as early as possible. Radiotherapy is planned carefully and delivered with precision by a team of highly experienced physicists and radiation oncologists. Proton Therapy, an advanced form of radiation therapy is now the global standard of care for treating paediatric cancers owing to its advantage of reduced chances of secondary cancers and minimum radiation to healthy tissues surrounding the tumour.
At Apollo, our Pediatric neurosurgical team has tremendous amount of clinical experience and endeavours to achieve complete surgical removal of the tumour without major secondary neurologic side effects.
Our pathologists collaborate with the clinical teams and analyse tumour tissues using the latest technology available including flow cytometry and PCR based molecular assays. This approach ensures that children and young adults who do not need high doses of chemotherapy or radiation are spared the side effects of treatment whilst also making sure that patients with more aggressive cancers receive the most effective form of therapy available. Blood bank standards are of international quality and all patients receive filtered blood that has been tested using nucleic acid methods to avoid blood borne viral infections.
Our team of compassionate and competent nurses and paramedical staff ensure that the child and family receive safe and holistic care. Our patient support group is actively involved in counselling families to help them through periods of emotional crisis. Long-term follow up is part of the care to ensure that there are no late side effects of therapy in growing children.