Apollomedics Super Speciality Hospitals, Lucknow saved an 8-month-old child by performing an emergency endoscopic procedure to remove a set of stapler pins from his food pipe
Posted by Apollo Hospitals | 19 Jul, 2019
Dr. Durga Prasad, Pediatric Gastroenterologist and his team at Apollomedics Super Speciality Hospitals, Lucknow successfully removed stapler pins from the food pipe of an eight-month old child. The child got a new lease of life after an emergency endoscopic procedure was performed, when the whole city was sleeping. The child swallowed the set of stapler pins, which got stuck in the Esophagus (food pipe) and the family come to know about this when the child started coughing and
When the mother came to know about this, she tried to remove the pin by herself manually but the set of stapler pins went ahead and reached into the food pipe after that condition of the child became serious, and the child started bleeding from his mouth.
The child was brought to Apollomedics Super Specialty Hospitals, Lucknow in midnight. Under the guidance of Dr Durga Prasad, Pediatric Gastroenterologist; firstly, the location of the pin was detected with the help of X-ray, and after that the endoscopy was done, which made it clear that a set of stapler was trapped in the food pipe. The child's condition could be judged from the fact, that he was unable to drink milk. The set of stapler pin was successfully taken out within half an hour with the help of Roth-Net (which is a kind of endoscopy tool).
This was challenging procedure as child was too small and a sharp nature of object that could cause internal injury was stuck in his food pipe. Finally, a major surgery was avoided and a life was saved. The child was kept under observation for a day. He was fed after three hours of procedure and discharged next day.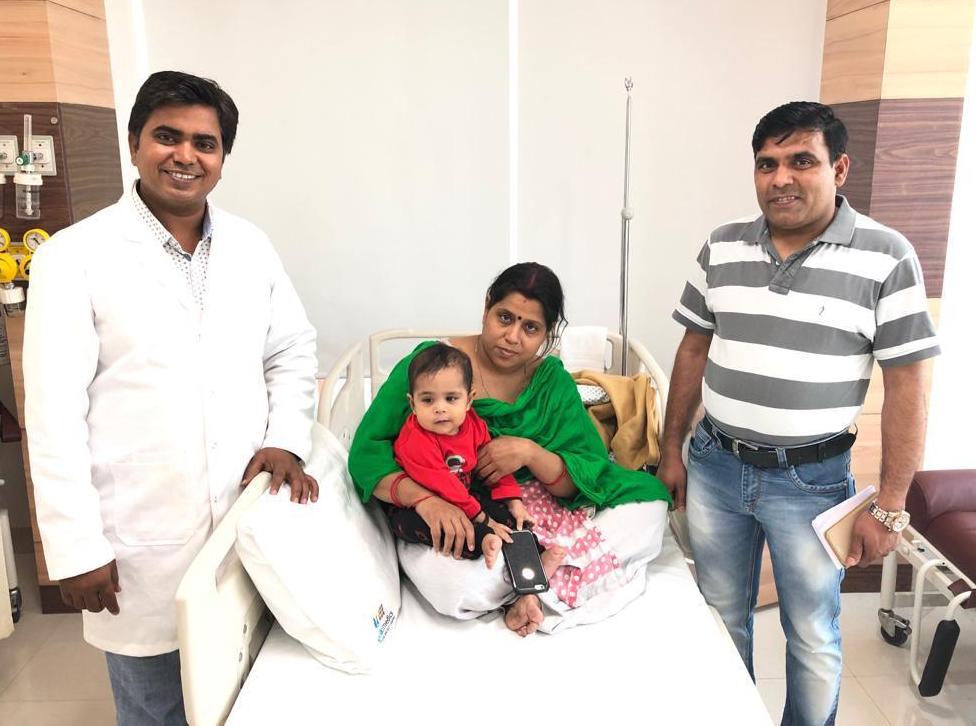 Posted by:
Apollo Hospitals
19 Jul, 2019
Get the best of health related stories delivered to your inbox.
Apollo Multispecialty Hospitals, Kolkata has launched Induced Sputum Lab and become the first hospital in the private...
Date: 03 Aug,2022
A group of medical professionals working with the motto of pain relief came together to form the Indian Society for S...
Date: 12 Jul,2022
Apollo Cancer Centre has launched fast forward Breast Cancer radiation therapy in the West Bengal region. The existin...
Date: 24 Nov,2021