Apollo Proton Cancer Centre has launched a comprehensive Mobile Health Program in Thoothukudi District, Tamil Nadu.
Posted by Apollo Hospitals | 16 May, 2022
Apollo Proton Cancer Centre, Chennai, and the Thoothukudi District administration joined hands to launch 'Screen to Win', a comprehensive Mobile Health Program. This initiative focuses on the need for regular screening and examination to keep a check on cancers. Apollo Proton Cancer Centre takes pride in being at the forefront in the fight against cancer. In line with its aim to treat cancer patients with best-in-class treatments and technology, Apollo Proton Cancer Centre continues to make a difference with its Mobile Health Program.
The Apollo Mobile Health Program was inaugurated and flagged off by Chief Guest Ms. Kanimozhi Karunanidhi, Member of Parliament-Lok Sabha; Hon'ble Mrs. P Geetha Jeevan, Minister for Social Welfare & Women, Government of Tamil Nadu; Hon'ble Mayor Mr. P Jegan; Thoothukudi Municipal Corporation, Thoothukudi; Dr. K Senthil Raj IAS, District Collector, Thoothukudi and Mr. Harshad Reddy, Director, Apollo Cancer Centres and Officials from the Government of TamilNadu.
Read more about Screen to Win, a comprehensive Mobile Health Program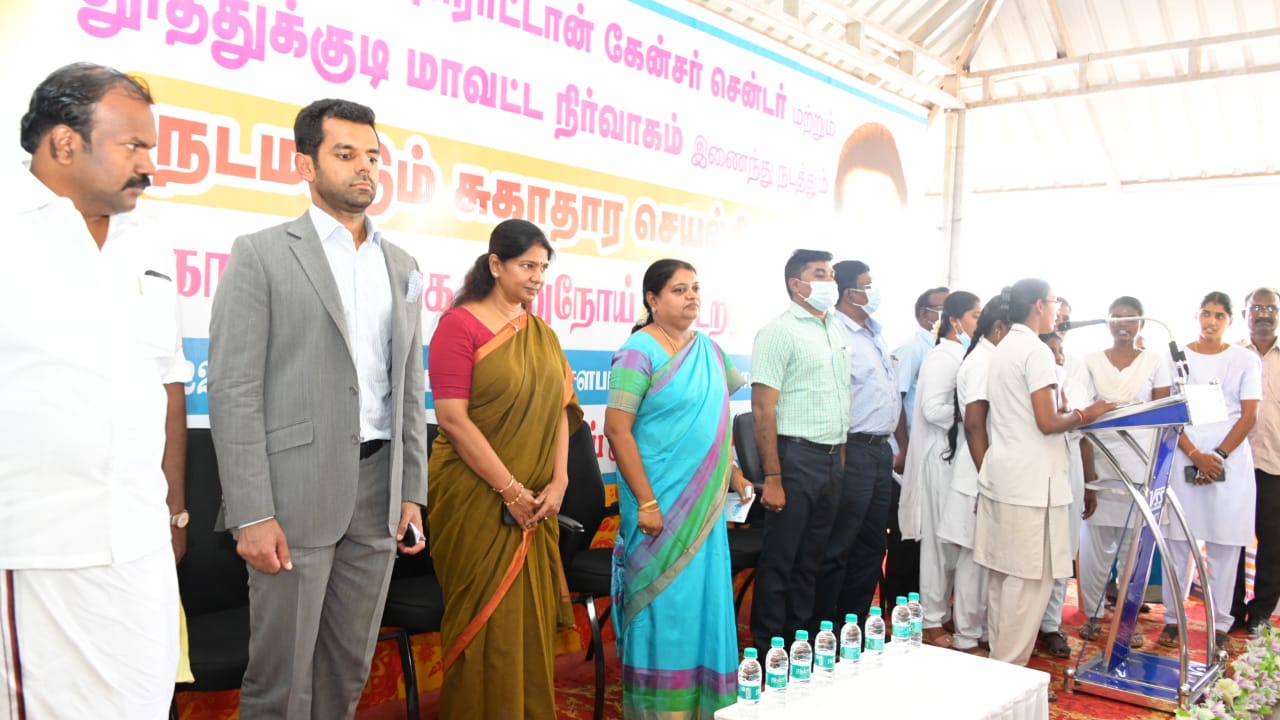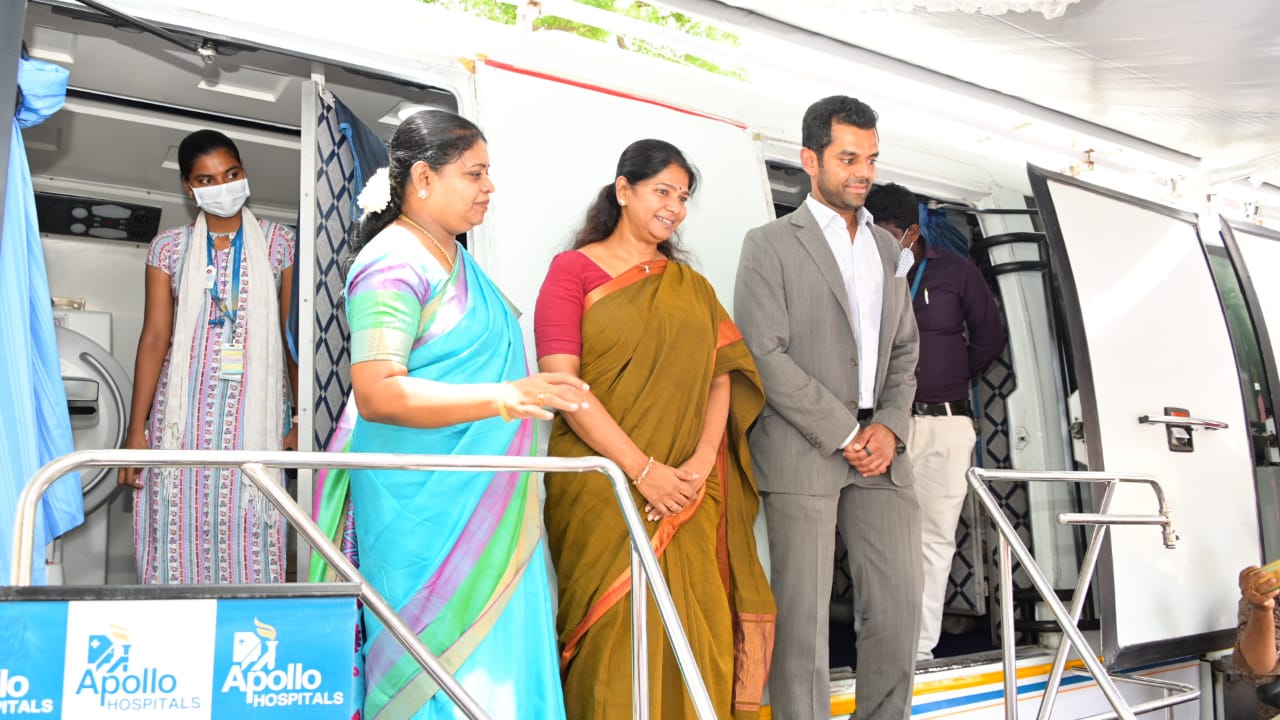 Posted by:
Apollo Hospitals
16 May, 2022
Get the best of health related stories delivered to your inbox.
"My dear friend, life is not about waiting for the storm to pass. It's about dancing in the rain. Likewise, you bounc...
Date: 16 May,2022
On the occasion of World Parkinson's Day, Apollomedics Super Speciality Hospital Lucknow has launched a special clini...
Date: 13 May,2022
With a mission to take healthcare to the masses, Apollo TeleHealth, has set up five Digital Dispensaries in Meghalaya...
Date: 25 Oct,2021