Apollo Proton Cancer Centre along with Apollo Cancer Centre and Apollo Shine organised a Cyclothon to create awareness about Sarcoma.
Posted by Apollo Hospitals | 01 Aug, 2023
Amidst an air of triumph and hope, Apollo Proton Cancer Centre (APCC) together with Apollo Cancer Centre (ACC) and Apollo Shine successfully hosted the second edition of 'Winners on Wheels' Cyclothon on 29th July 2023. The exceptional event was dedicated to accelerating awareness about Sarcoma, a type of cancer that predominantly affects children. The response from participants, spectators, and cancer warriors was nothing short of overwhelming, as they united with unwavering determination to make a difference.
The inaugural edition of 'Winners on Wheels' in 2022 witnessed resounding success, with over 100 cyclists coming forward to support the cause alongside the brave cancer warriors. This year, the 5 km Cyclothon, flagged-off at APCC, focussed on spreading the powerful message that "Cancer is Conquerable" with timely diagnosis and the right treatment. The inspiring event showcased sarcoma survivors leading the charge, symbolizing the indomitable spirit and resilience of those fighting cancer.
Renowned Film Director & Entrepreneur, Ms. Kiruthiga Udhayanidhi flagged off the event, expressing her admiration for Apollo's efforts. "It is heart-warming to witness the impact that Apollo is driving among the lives of cancer patients. I am humbled to be part of this noble initiative, and events like 'Winners on Wheels' inspire all to unite in the fight against cancer."
Read more about the 2nd edition of 'Winners on Wheels' Cyclothon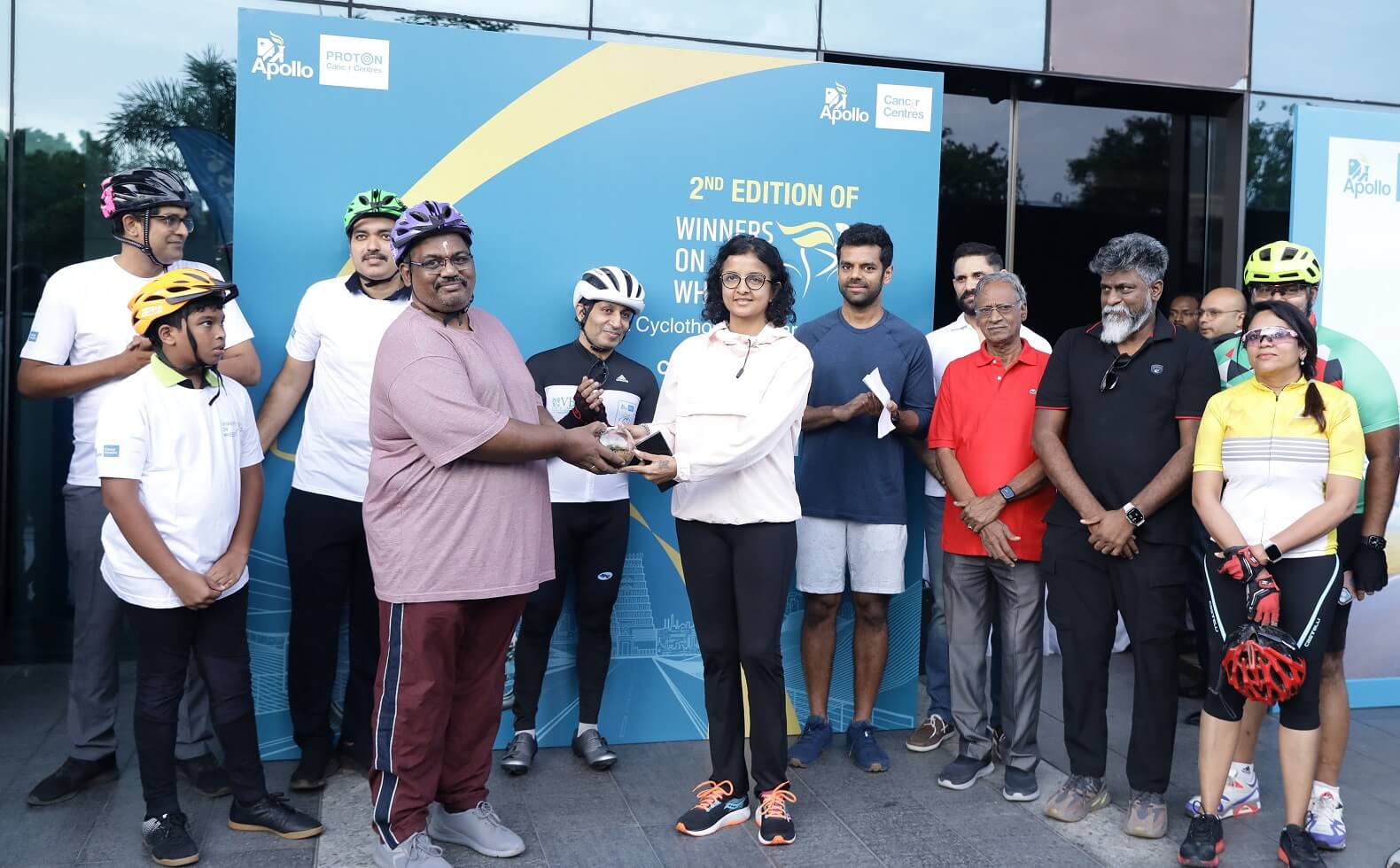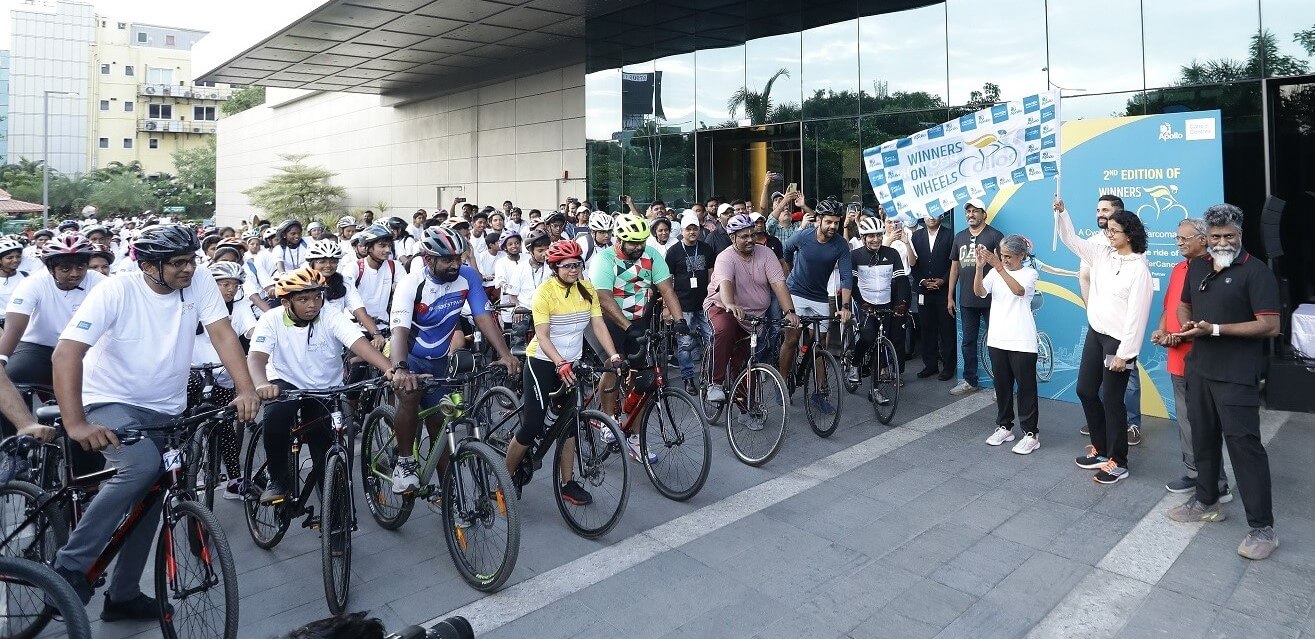 Posted by:
Apollo Hospitals
01 Aug, 2023
Get the best of health related stories delivered to your inbox.
In an effort to facilitate knowledge sharing and showcase cutting-edge advances in pediatric care, Apollo Hospitals c...
Date: 06 Nov,2023
In a significant move to raise awareness about breast cancer and emphasize the importance of early detection, Apollo ...
Date: 06 Nov,2023
Apollo Proton Cancer Centre (APCC) launched #SaveTheBreast campaign as part of a coordinated effort to advance women'...
Date: 16 Oct,2023