Apollo Hospitals, OMR organised an event to salute, honour and celebrate stroke survivors.
Posted by Apollo Hospitals | 31 Oct, 2022
Apollo Specialty Hospitals OMR under the guidance of Dr. Karthikeyan, Interventional Neurologist, organized a special event to honor and celebrate stroke survivors on 28th October, 2022. The event was presided over by Prof. Shakir Husain Interventional Neurologist & Stroke Specialist, Mr. Senthil, Actor and Dr. Karthikeyan, Interventional Neurologist, Apollo Specialty Hospital OMR. This one-day event was organized to build awareness on stroke and to create and to emphasize on the need for early intervention for quality stroke care.
Speaking about stroke care Dr. Karthikeyan, Interventional Neurologist, Apollo Specialty Hospital OMR, said, "The emerging stroke treatments are all time dependent. 4.5 hours is the recognized time limit as of now to initiate an intravenous thrombolysis, when indicated in a patient. Any sudden neurological symptom should be considered as a stroke warning sign. For example- Sudden vision loss, double vision, dizzy feeling, vertigo, instability/swaying while standing or walking, facial deviation or asymmetry, difficulty in swallowing, coughing while taking food, change in voice (nasal tone, hoarseness), weakness of arm or leg, altered or loss of sensation in a part of the body especially on one side of the face or body, sudden shaking of limbs, difficulty in speaking, difficulty in understanding speech, inability to repeat a sentence when asked to do so, difficulty in doing a coordinated movement, new onset headache or change in the character of chronic headache etc."
Read More about the Stroke Awareness Event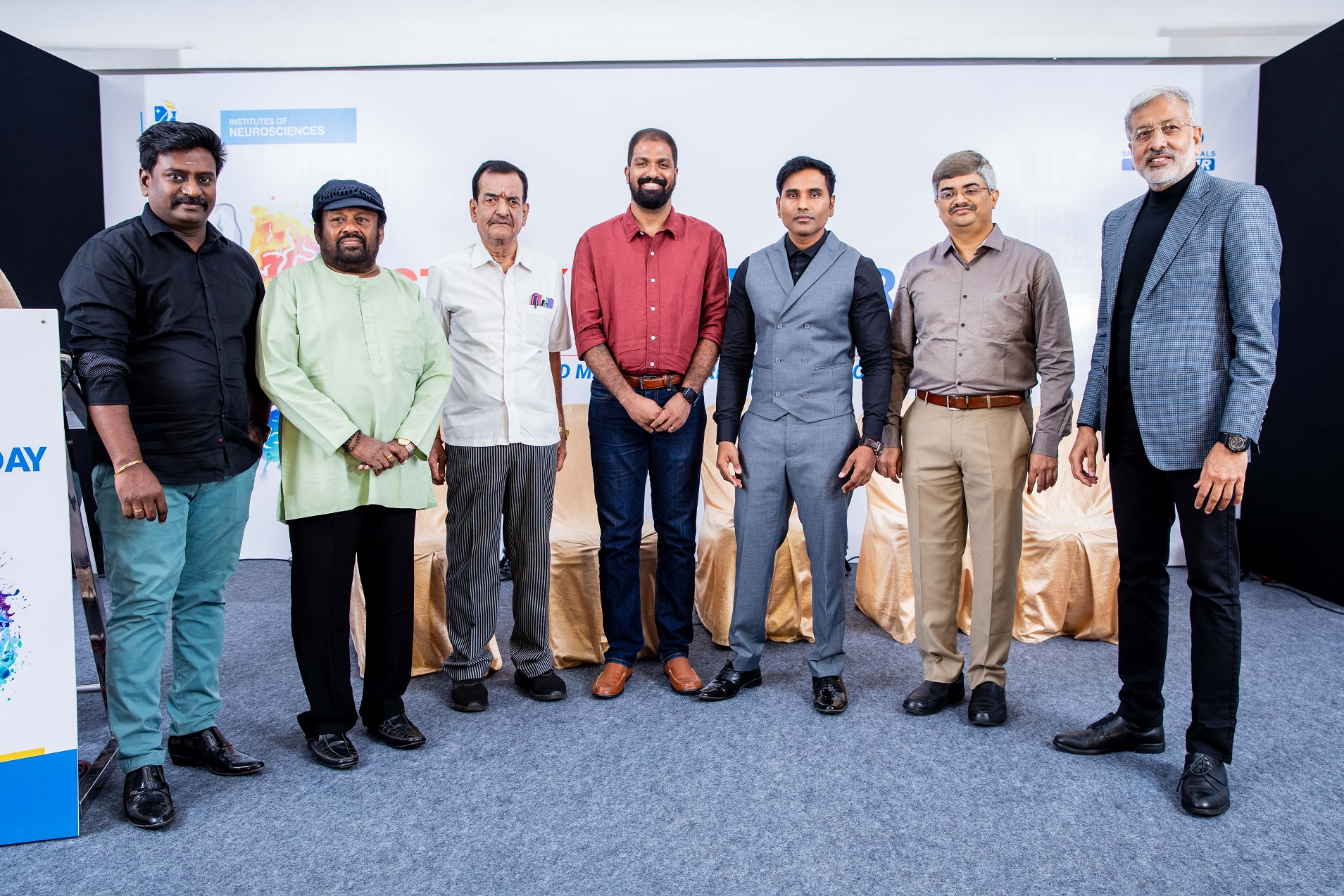 Posted by:
Apollo Hospitals
31 Oct, 2022
Get the best of health related stories delivered to your inbox.
Apollo Research & Innovation, a division of Apollo Hospitals, and the Apollo Hospitals Educational & Research Foundat...
Date: 12 Dec,2022
On the occasion of World Stroke Day, Apollo Multispecialty Hospitals Kolkata created awareness about Brain Stroke and...
Date: 24 Nov,2022
Children's Day is celebrated across the country to honor children and promote awareness of their education and welfar...
Date: 24 Nov,2022