Apollo Hospitals, Indore hosted a workshop on complex Coronary Intervention and Rotablation, a latest technique in Cardiac Science
Posted by Apollo Hospitals | 20 Jul, 2019
At a workshop on complex Coronary Intervention and Rotablation held at Apollo Hospitals, Indore on 8th June 2019, patients benefitted by a technique in angioplasty called Rotablation in which the calcium and hard arteries are treated by a rotating a fine diamond burr at very high speed thereby debulking the arteries of calcium and this makes the stent expansion and deployment very easy. Such arteries were earlier not amenable to treatment with angioplasty and were referred for CABG (Cardiac Bypass), at times.
Dr Roshan Rao, HOD Department of Cardiac Sciences, remarked that this workshop was predominantly constructed for doing rotablation of undilatable arteries, which is supposedly the final frontier in patients who are at a high risk for a bypass surgery or have been denied a bypass because of low heart function. This procedure gives such patients new hope and lease of life.
"It is estimated that India is home to nearly thirty million individuals suffering from coronary diseases and nearly three million heart attacks happen in India every year and this number is growing and therefore alarming" said Dr. Sarita Rao, Senior Interventional Cardiologist, Apollo Hospitals, Indore.
'While these summits get global experts to discuss on the latest in treatment offering in India and the world, it also reflects on some of the best practices in the space of prevention and early diagnosis, which I feel is the need of the hour' added Dr. Sarita Rao
Dr Sushil Jain said that the Annual Summit attracted over 150 clinicians from Indore and different parts of the state, and key opinion leaders from across the city also participated. The visiting guest of honor from China, Dr Yang, also contributed his views on the need for rotablation and other complex interventions as the society is ageing and so are the complexities which makes the extensive CABG surgeries at times very tricky.
The need for better treatment for the failing heart was also addressed by a surgical procedure called ventricular restoration surgery by Dr Kshitij Dubey, Senior CTVS Surgeon.
Dr Ashok Bajpai Senior Consultant Physician and Medical Director, Apollo Hospitals congratulated the team of Cardiology and Cardiac Surgery for their contribution, excellent work and results which can be comparable with the best international centres.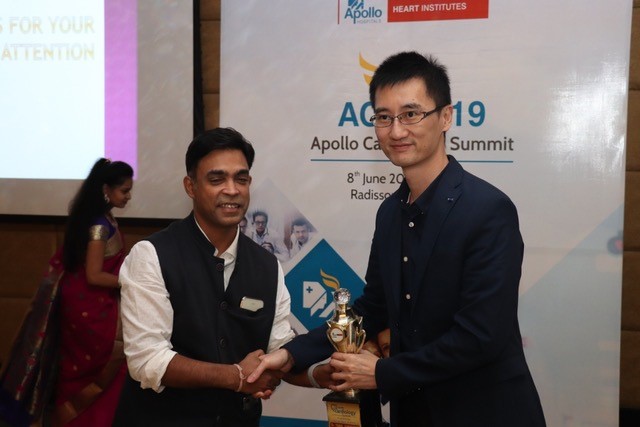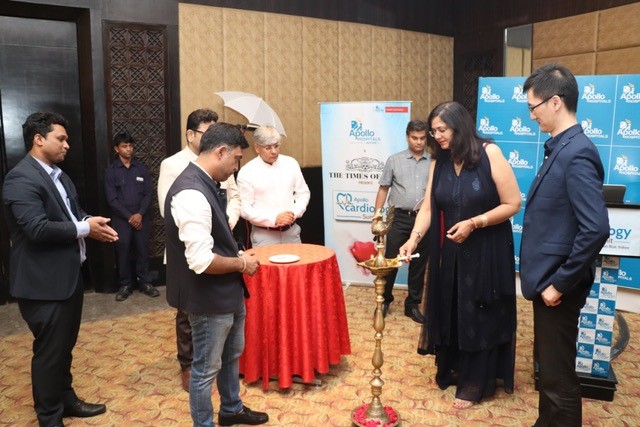 Posted by:
Apollo Hospitals
20 Jul, 2019
Get the best of health related stories delivered to your inbox.
On the occasion of World Stroke Day, Apollo Multispecialty Hospitals Kolkata created awareness about Brain Stroke and...
Date: 24 Nov,2022
Children's Day is celebrated across the country to honor children and promote awareness of their education and welfar...
Date: 24 Nov,2022
The Apollo Cancer Centres (ACC) launched ArtCan, a unique initiative which uses art as a medium to spread awareness o...
Date: 10 Nov,2022